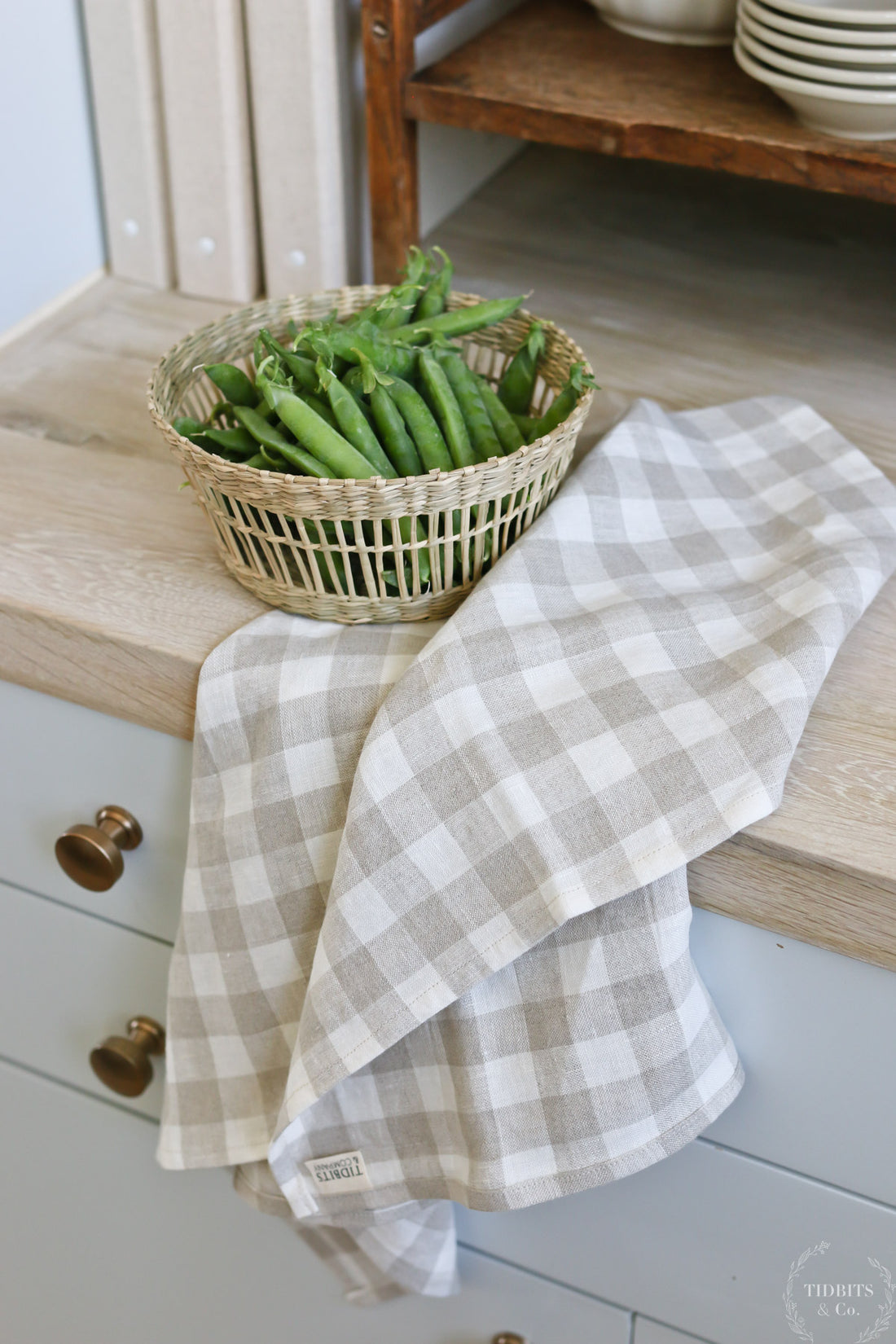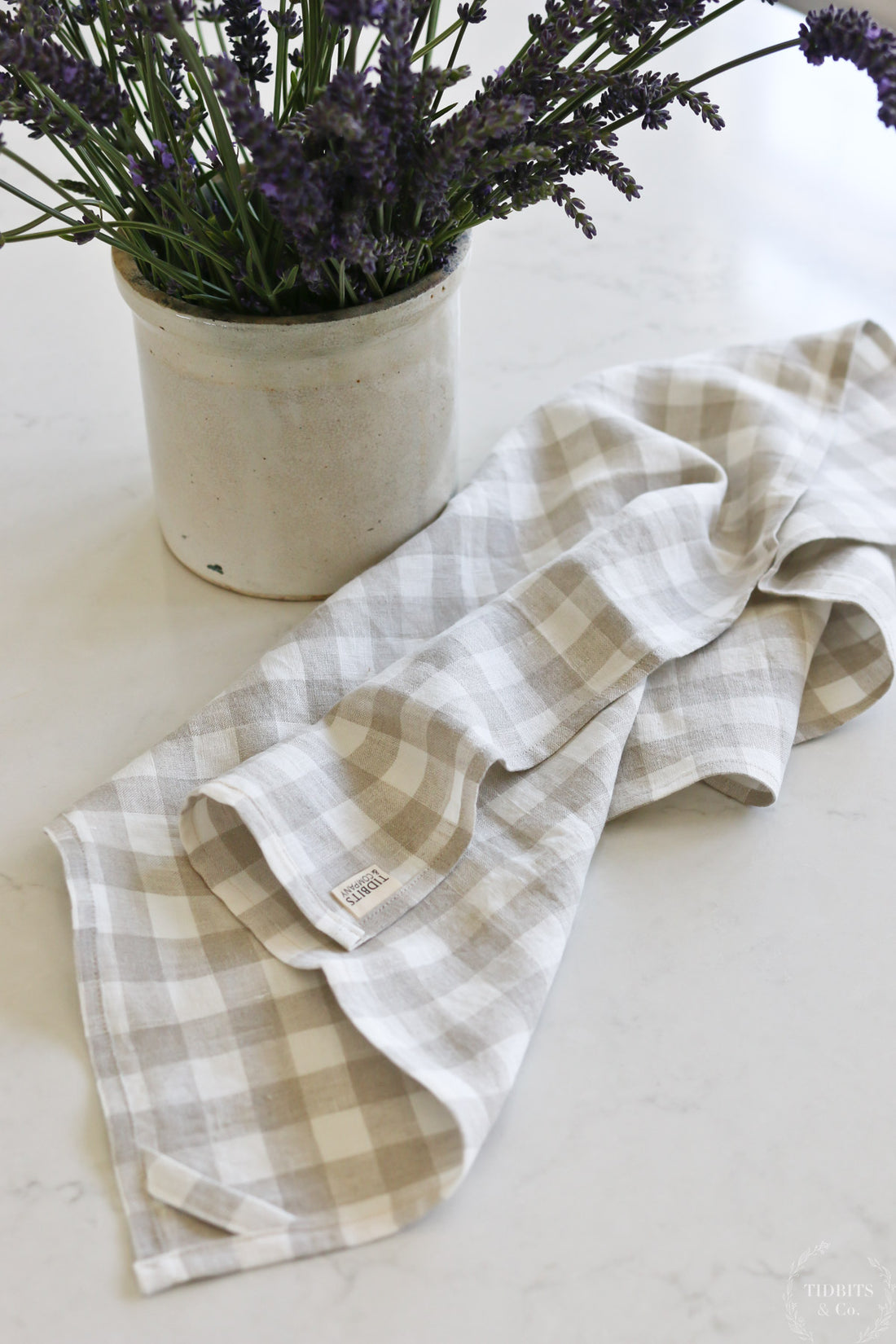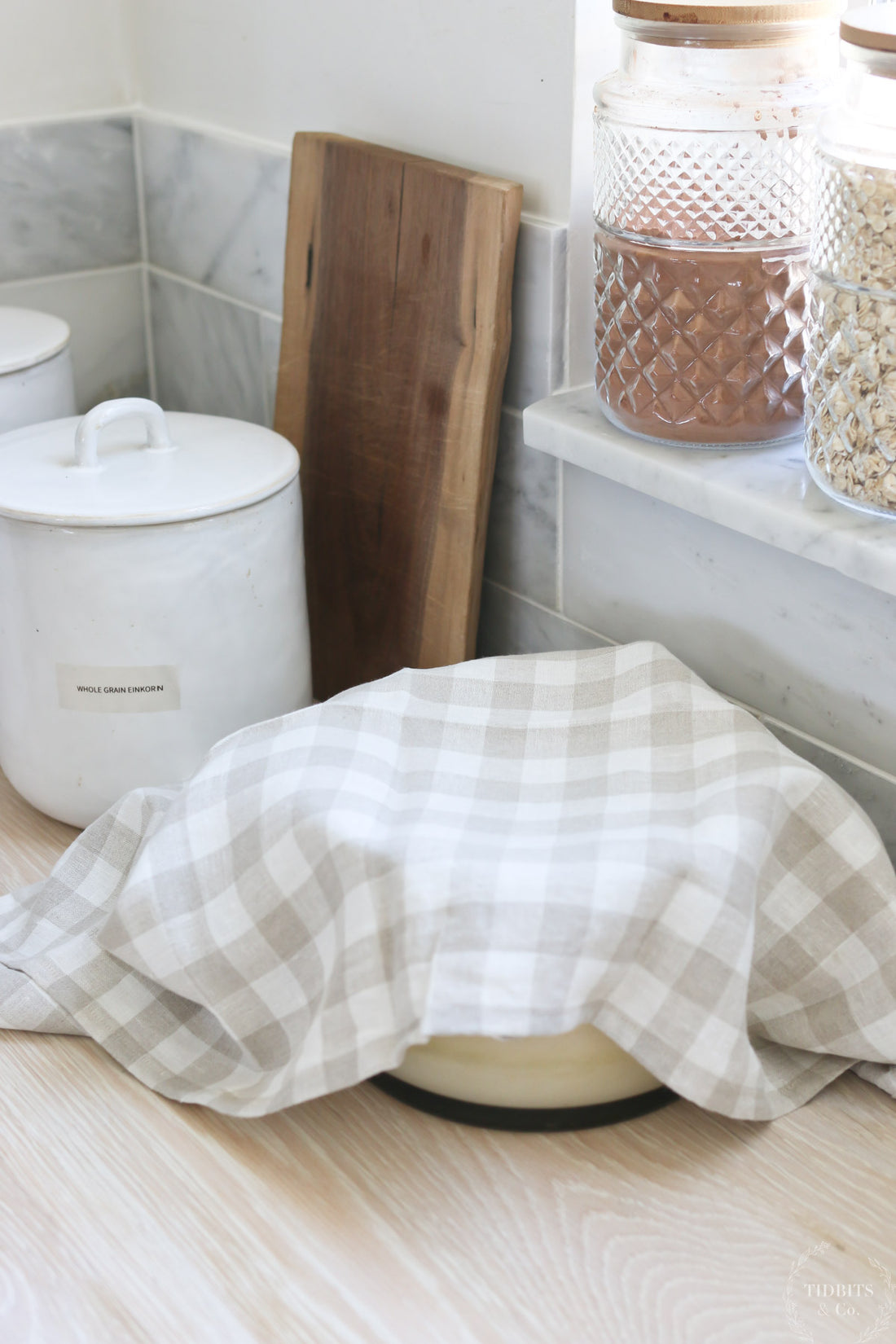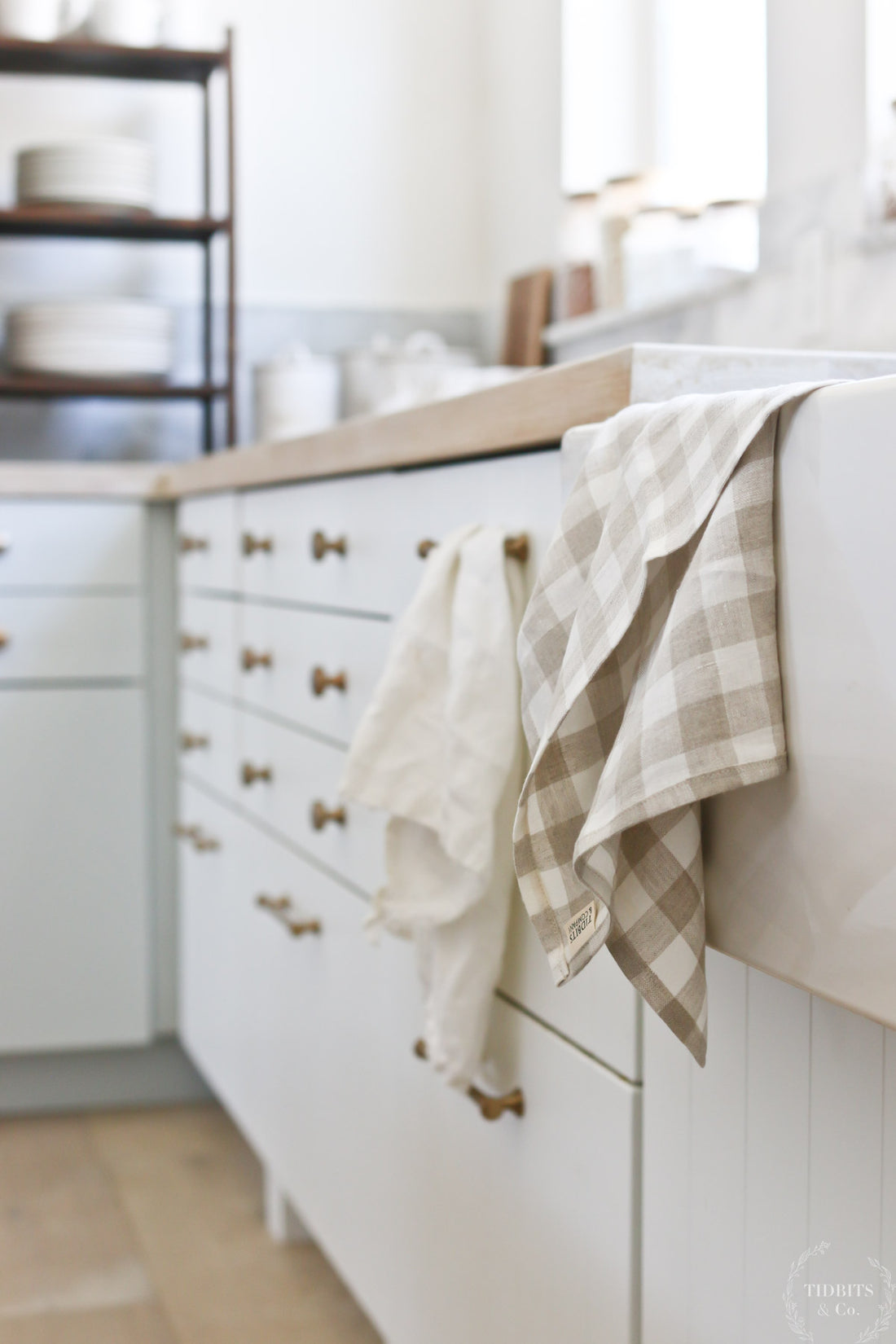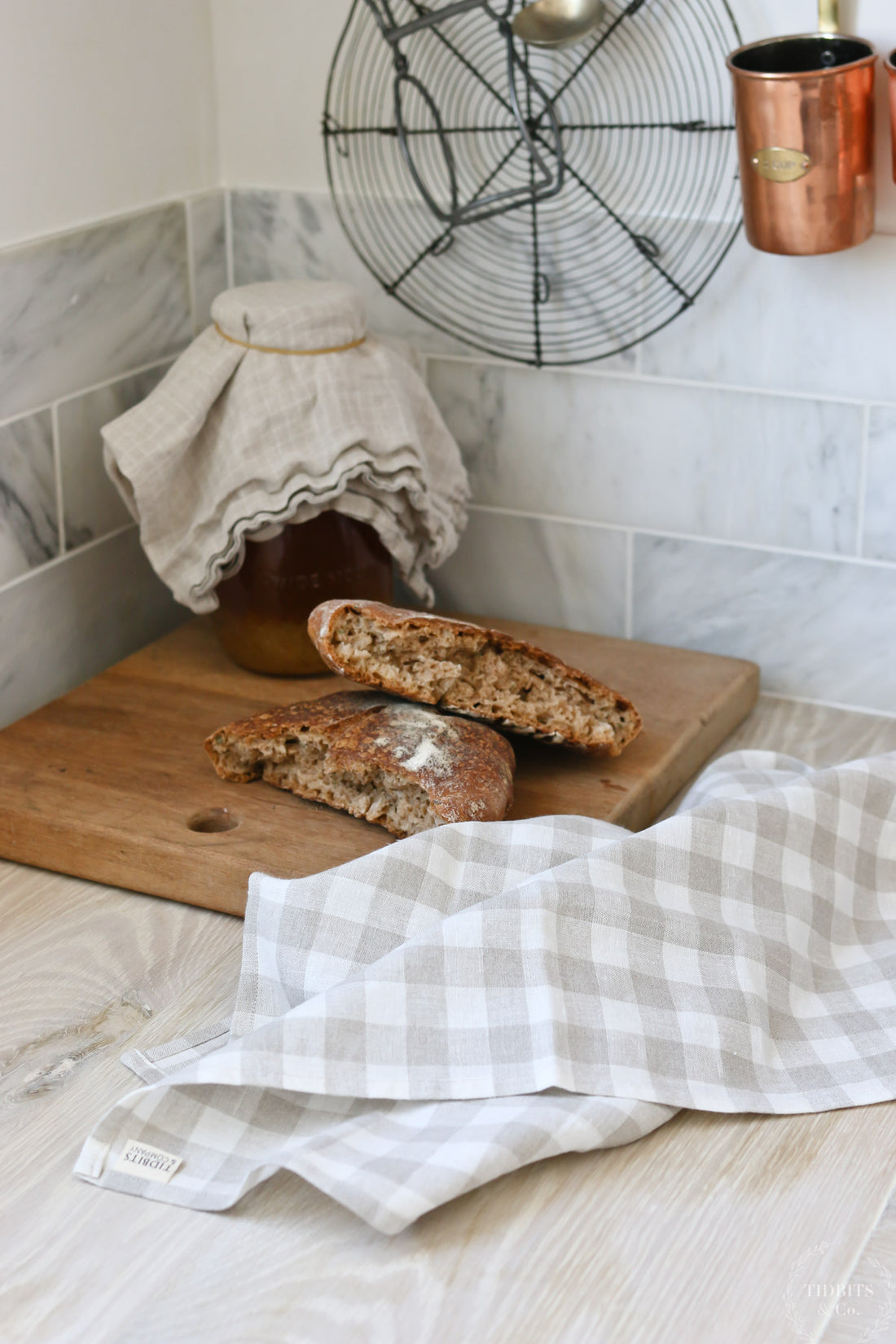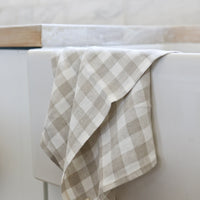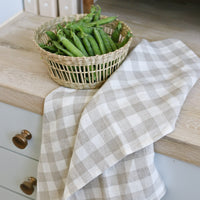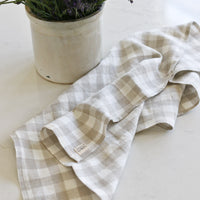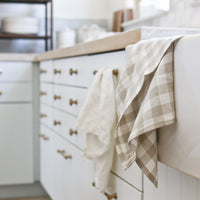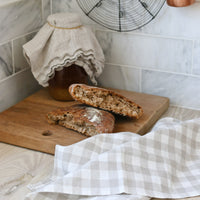 We have limited quantities of this gingham linen tea towel!  There is nothing quite as luxurious as drying your hands on 100% pure linen!  
This highly breathable tea towel is perfect for:
quick drying hand cloth
placing over sourdough
wrapping up fresh baked goods
gifting
and so much more!
Our handmade tea towels are made from pure flax linen, in a variety of colors. Tea towels are machine washable, and become softer and more delectable with use.
Embrace the perfectly imperfect look of this lovely natural fiber in your home and in your hands.

DETAILS

We design our tea towels to be not too big and not too small, measuring at 18" x 28". Perfect to throw over your shoulder or hang from the kitchen.

There are 2 hangers sewn into the towel, giving you the option to hang from a corner or from the center seam.

OPTIONS
Select the options to have your tea towel with a lovely fray on one end, or to have a clean hem all the way around.  Either way - so beautiful!
*Lovingly made by moms in the USA.