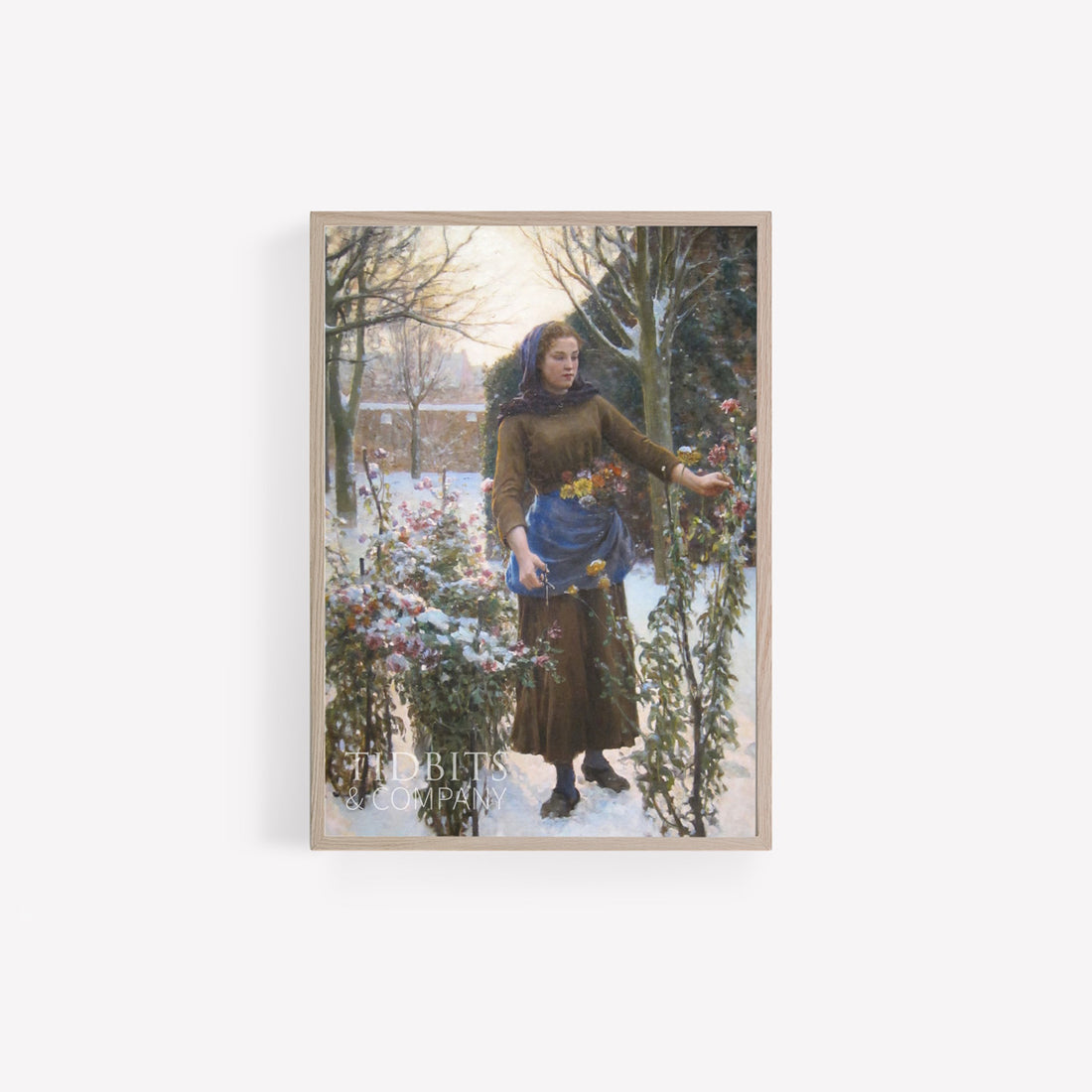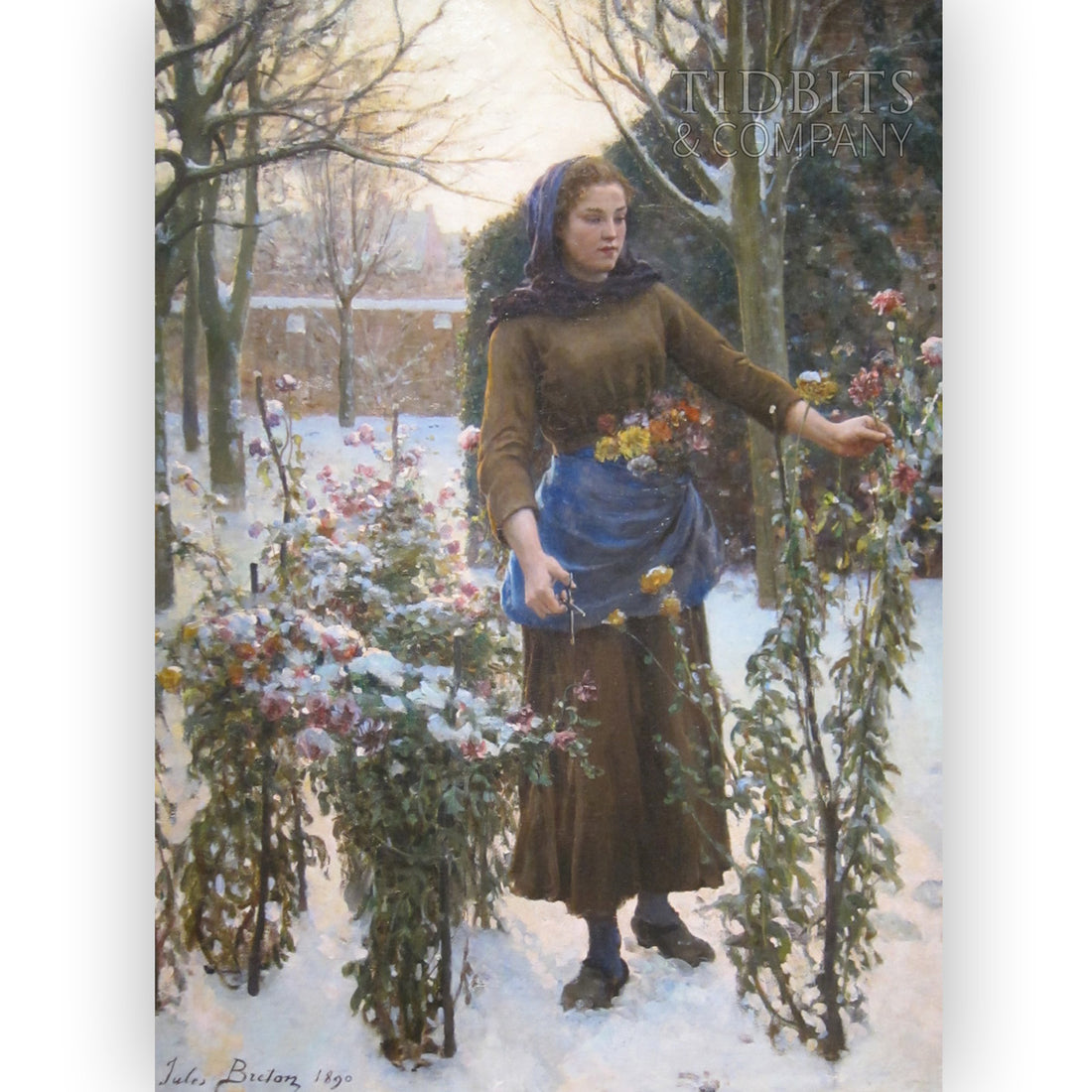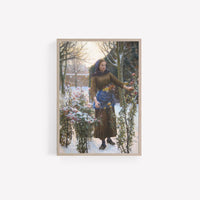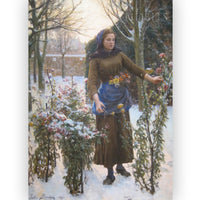 Vintage Art Print | The Last Flowers
Download, print and display this beautiful vintage artwork in your home!  
"The Last Flowers" comes in these following file sizes: 
4" x 6"
5" x 7"
8" x 10"
11" x 14"
Each image file has been resized and optimized for the listed print size to get you the best results at the printer.  For example, should you try to print a file labeled 4x6 in a 8x10 size, you will likely not get the best results.
WHAT YOU WILL RECEIVE
Following your purchase you will immediately receive
download link for all the print sizes listed above (in a zipped file)
printing instructions
print release form
 To print your digital art files, we recommend using a professional printing service.

We hope you enjoy our hours of research and work to bring you art collections resized and optimized for your viewing and printing pleasure. 
Not all digital art prints come in the same size.  We only offer sizes that will print at the best quality possible for the original artwork that we have found and curated from the public domain.
*For any art references and copyright compliance, please visit our reference page.
**Watermark will NOT be on purchased copies.
TIDBITS & Company 𝐚𝐫𝐭𝐰𝐨𝐫𝐤 𝐢𝐬 𝐟𝐨𝐫 𝐏𝐄𝐑𝐒𝐎𝐍𝐀𝐋 𝐔𝐒𝐄 𝐎𝐍𝐋𝐘.
𝐃𝐎 𝐍𝐎𝐓 𝐮𝐬𝐞 𝐨𝐮𝐫 𝐝𝐢𝐠𝐢𝐭𝐚𝐥 𝐚𝐫𝐭 𝐟𝐢𝐥𝐞𝐬 𝐟𝐨𝐫 𝐫𝐞𝐩𝐫𝐨𝐝𝐮𝐜𝐭𝐢𝐨𝐧 𝐢𝐧 𝐜𝐨𝐦𝐦𝐞𝐫𝐜𝐢𝐚𝐥 𝐮𝐬𝐞 𝐨𝐫 𝐫𝐞𝐬𝐚𝐥𝐞 𝐢𝐧 𝐚𝐧𝐲 𝐟𝐨𝐫𝐦.
𝐘𝐨𝐮 𝐚𝐫𝐞 𝐍𝐎𝐓 𝐩𝐞𝐫𝐦𝐢𝐭𝐭𝐞𝐝 𝐭𝐨 𝐦𝐚𝐤𝐞 𝐚𝐥𝐭𝐞𝐫𝐚𝐭𝐢𝐨𝐧𝐬 𝐭𝐨 𝐨𝐮𝐫 𝐚𝐫𝐭𝐰𝐨𝐫𝐤, 𝐭𝐨 𝐭𝐡𝐞𝐧 𝐢𝐧 𝐭𝐮𝐫𝐧 𝐮𝐬𝐞 𝐟𝐨𝐫 𝐜𝐨𝐦𝐦𝐞𝐫𝐜𝐢𝐚𝐥 𝐩𝐮𝐫𝐩𝐨𝐬𝐞𝐬 𝐨𝐫 𝐟𝐨𝐫 𝐫𝐞𝐬𝐚𝐥𝐞 𝐢𝐧 𝐚𝐧𝐲 𝐟𝐨𝐫𝐦.
© TIDBITSandcompany