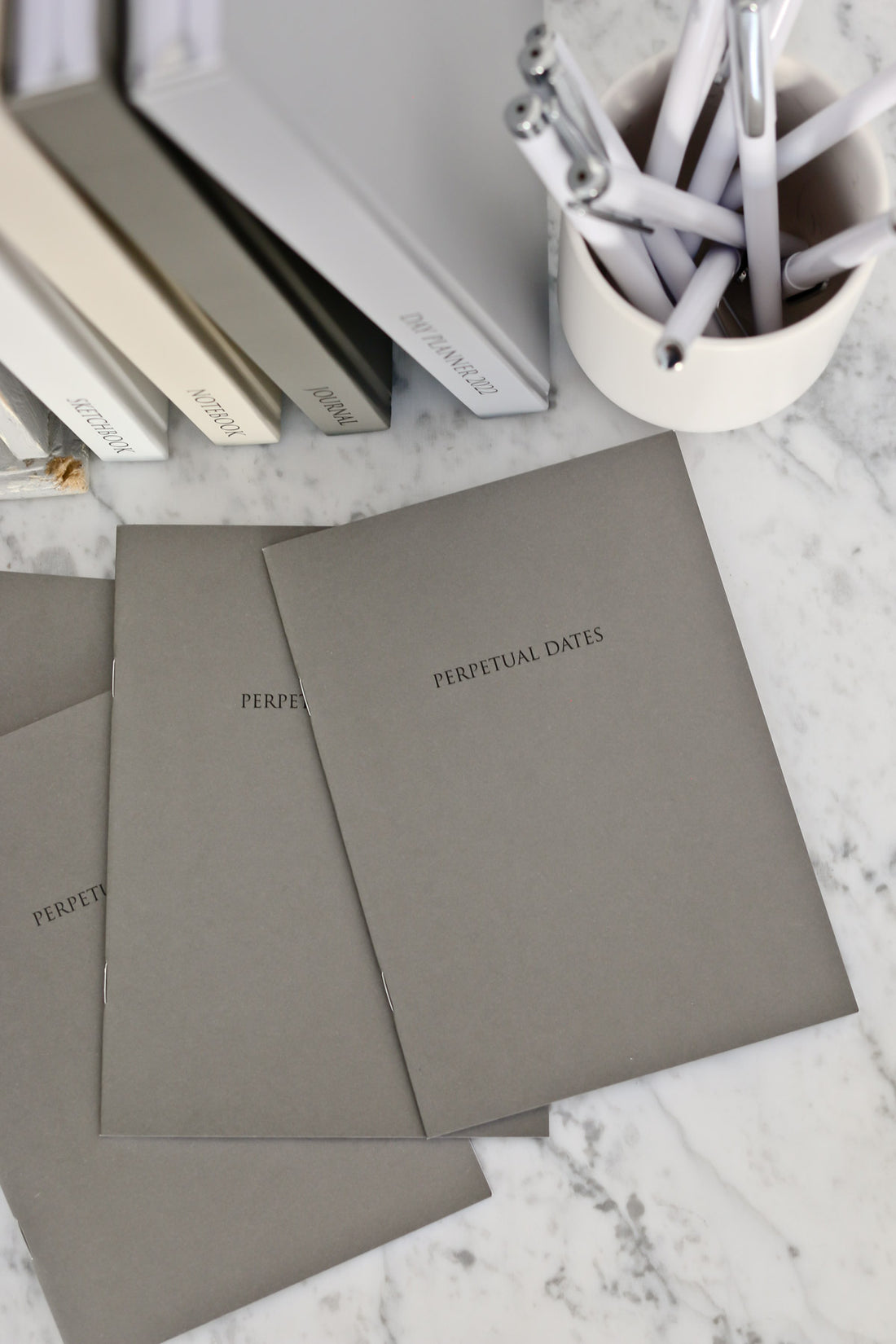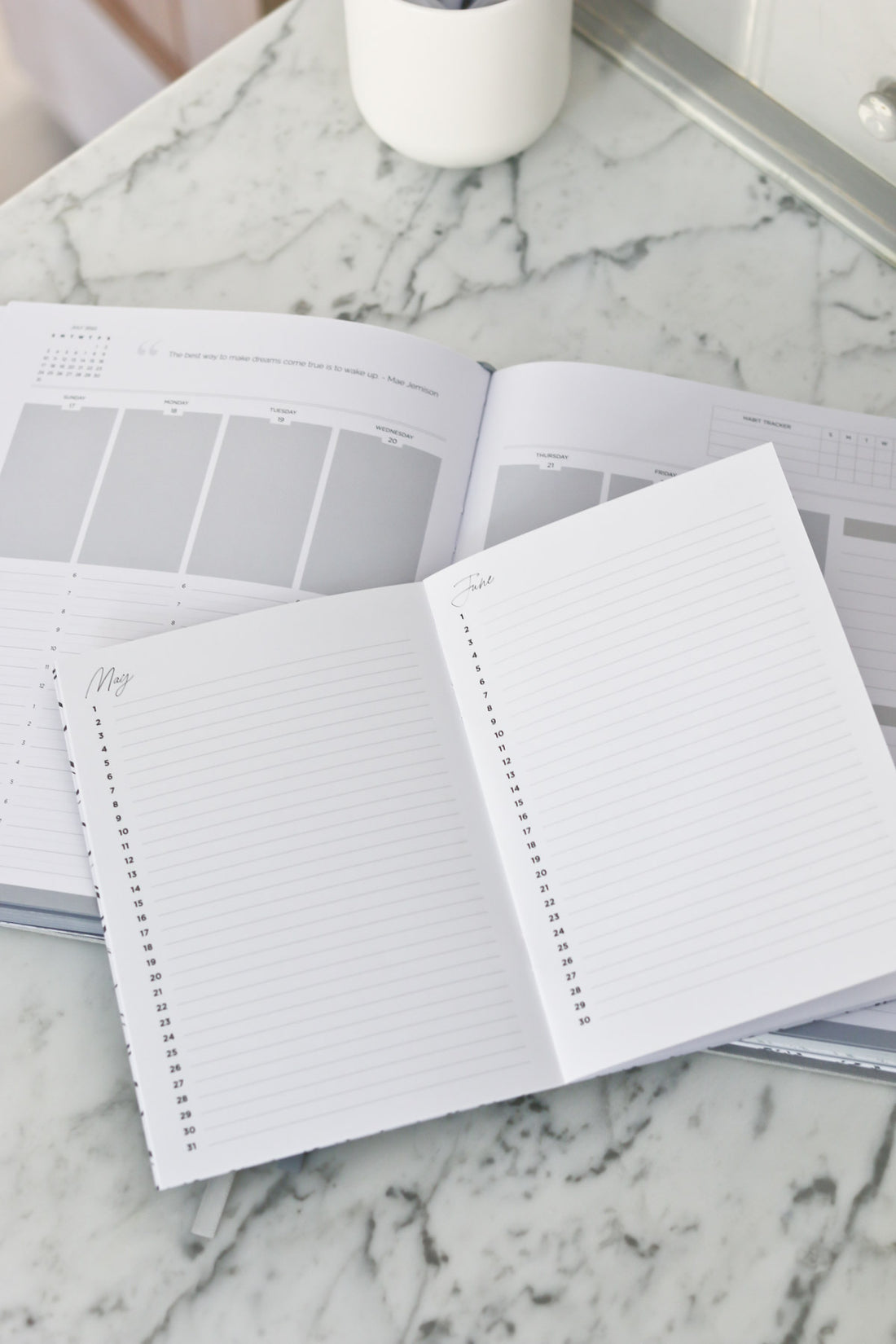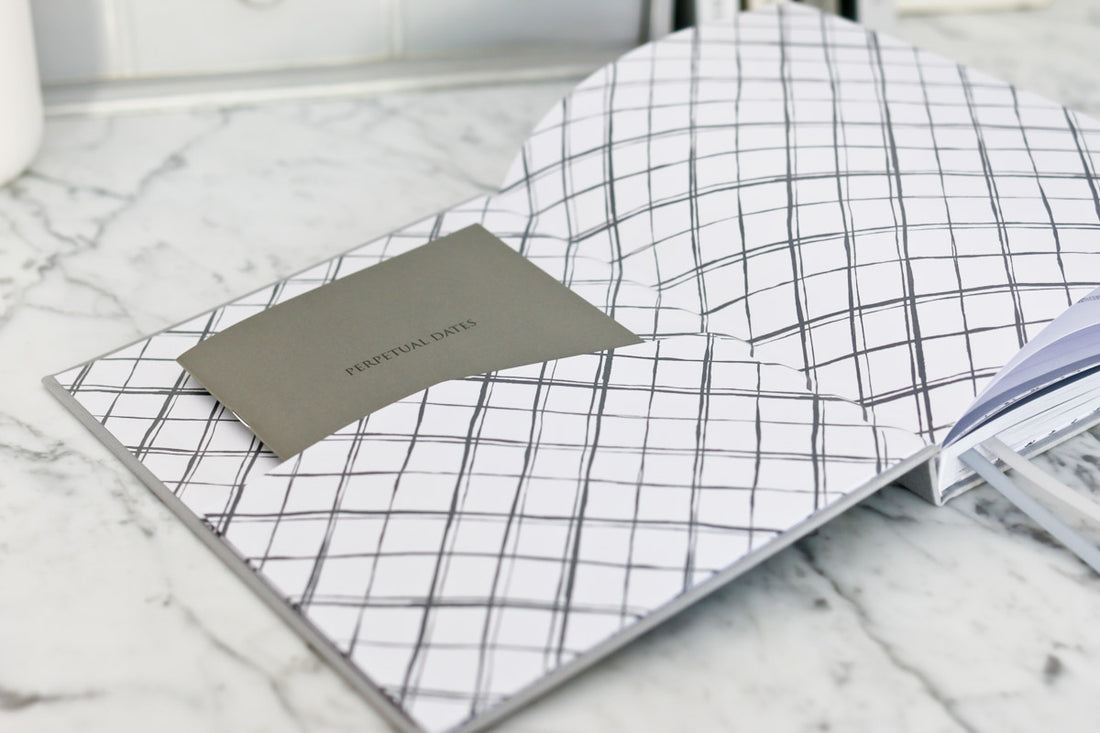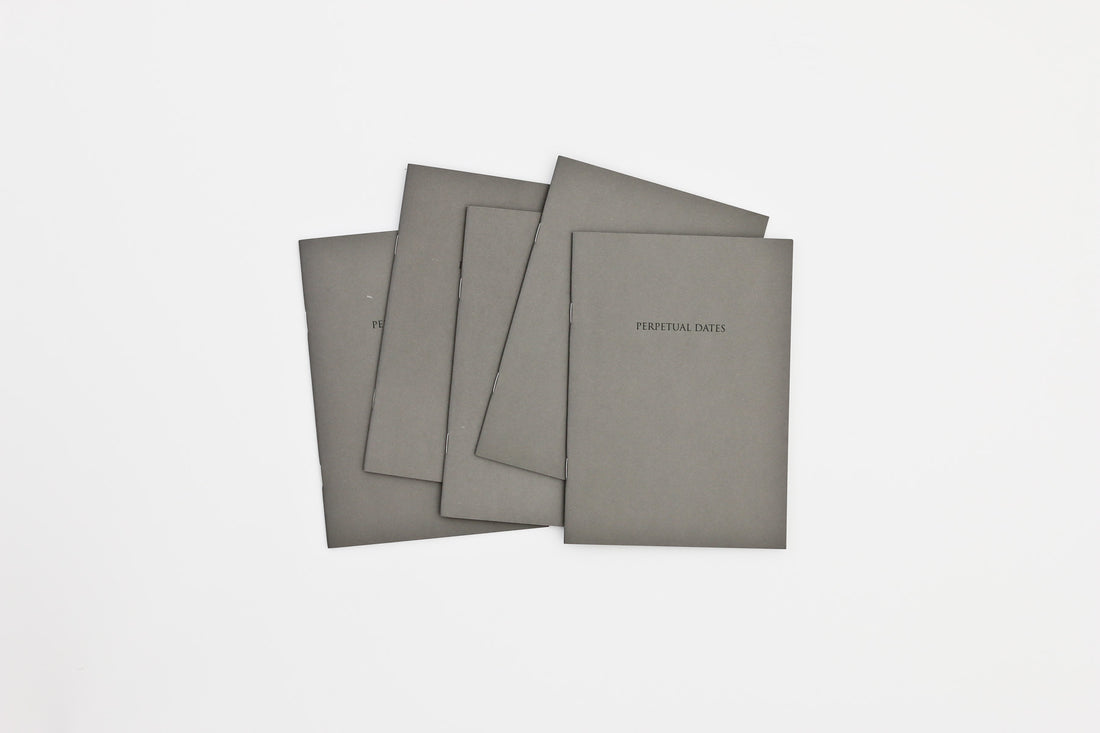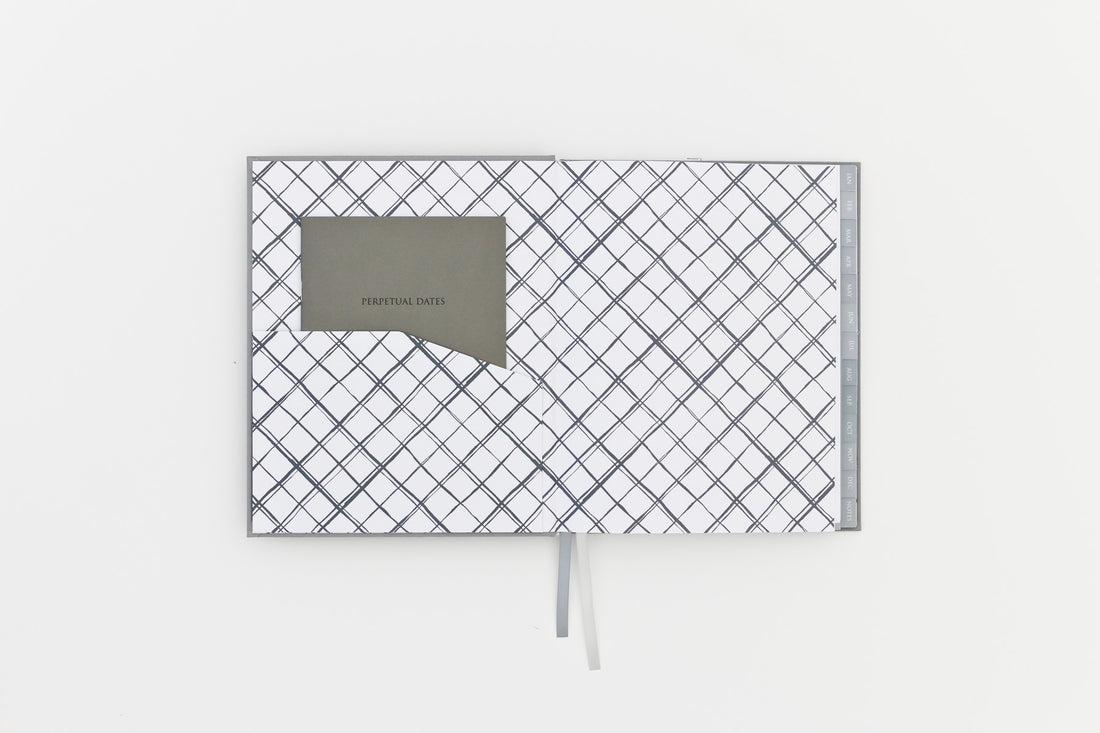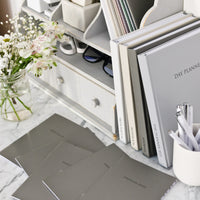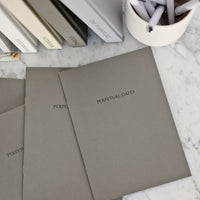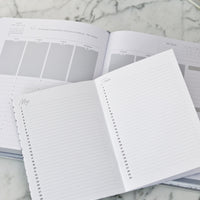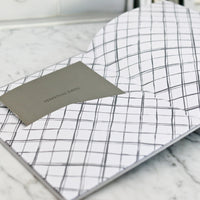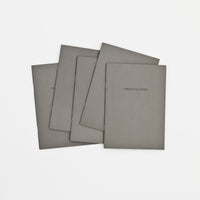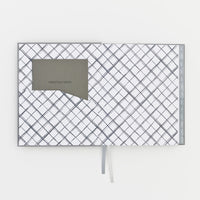 Perpetual Dates Booklet | Shadow Gray
There couldn't be a better way to keep track of yearly anniversaries and celebrations!  Your perpetual dates booklet will forever store away those special days so you don't forget.  It is also a wonderful companion to the TIDBITS Day Planner, and will fit perfectly inside the interior cover envelopes!
Booklet measurements: 5" x 7" 
Included in the perpetual dates booklet:
A page for every month of the year

Each month includes the numbered days in each given month

This booklet is not year specific so you can record and refer to these perpetual dates for each year - as long as you shall live

Extra note pages at the back for recording other timeless information like login credentials, contact information, etc.
When a new month comes around, be sure to check in with your perpetual dates booklet to make sure you remember the celebrations that matter to you and your loved ones.