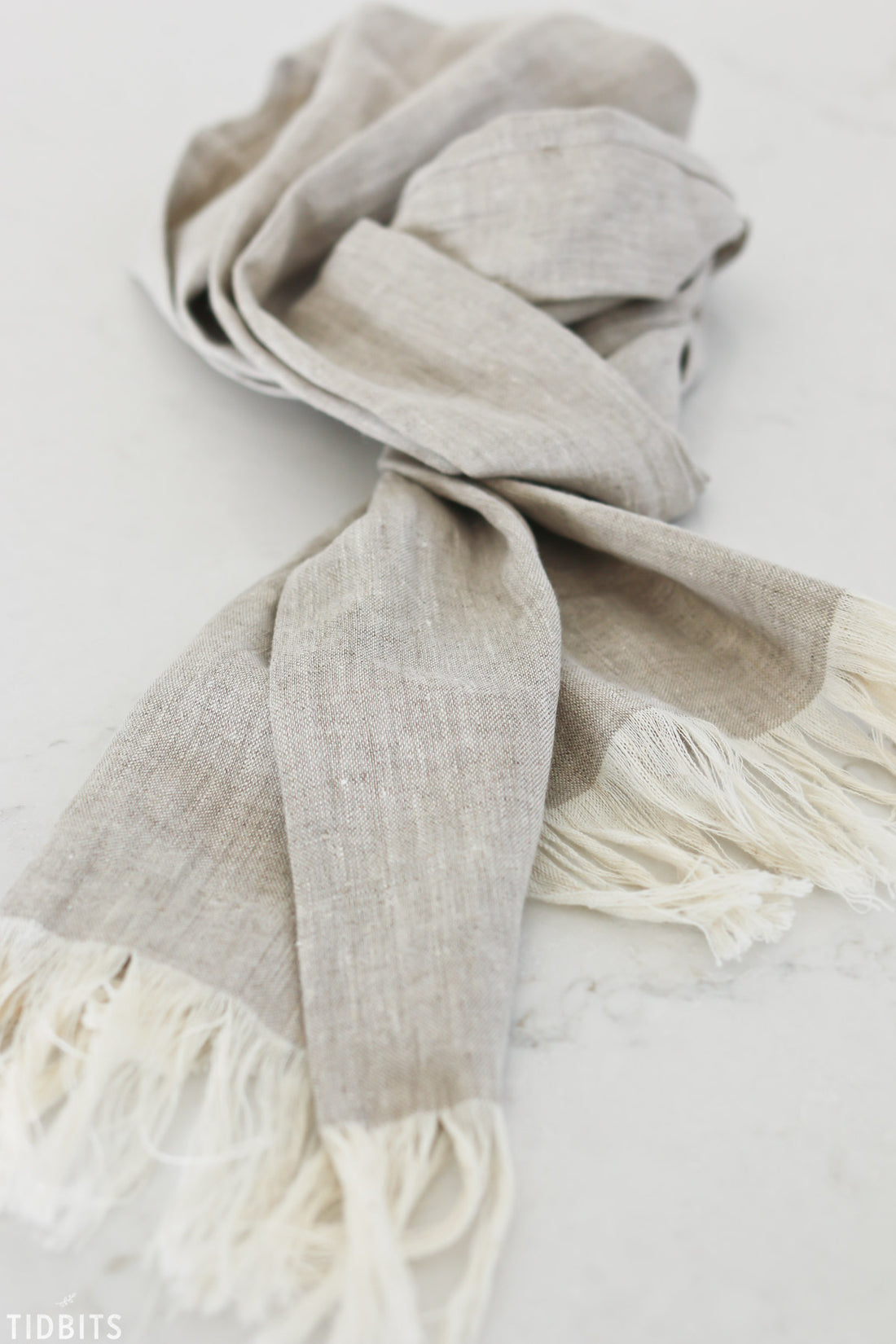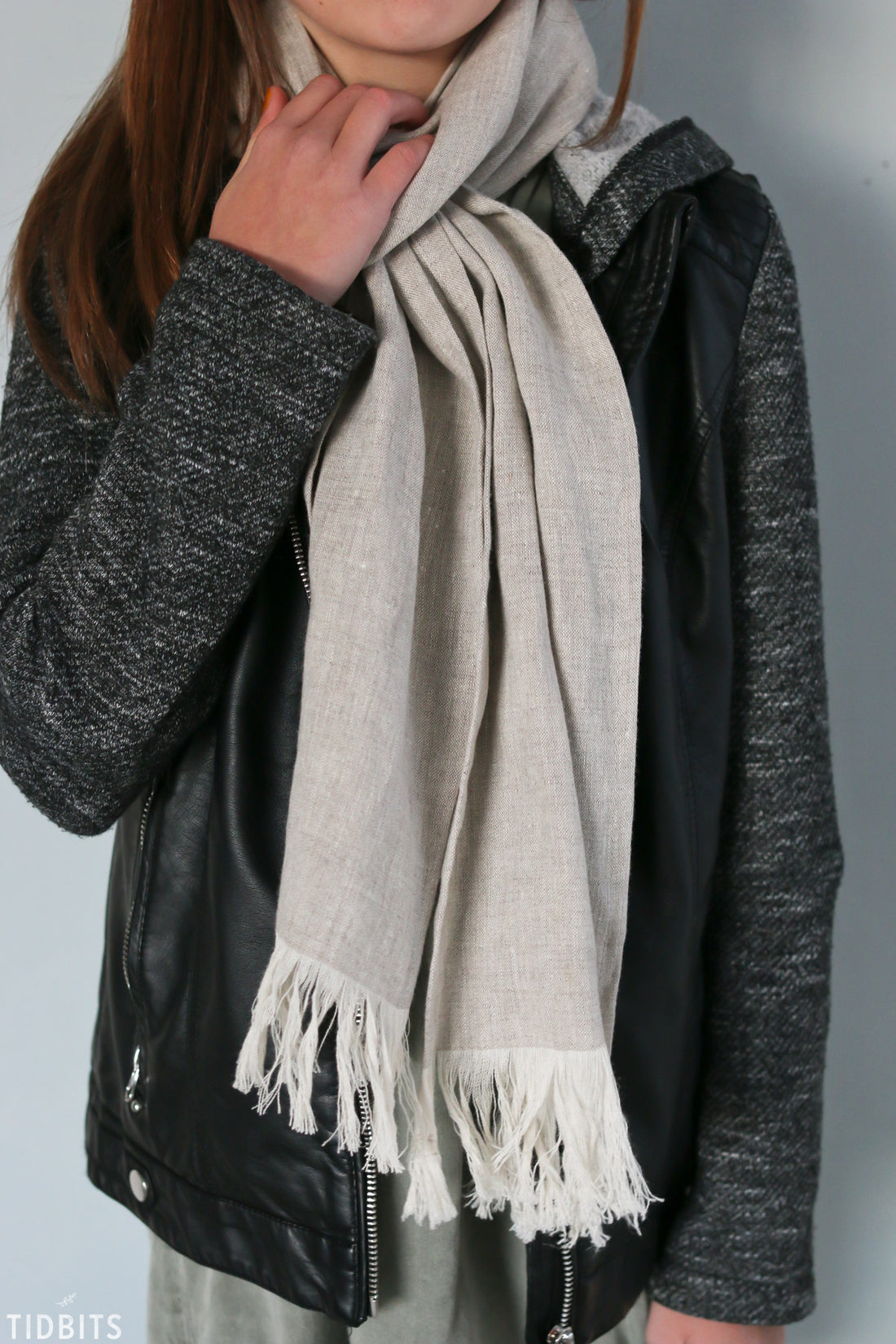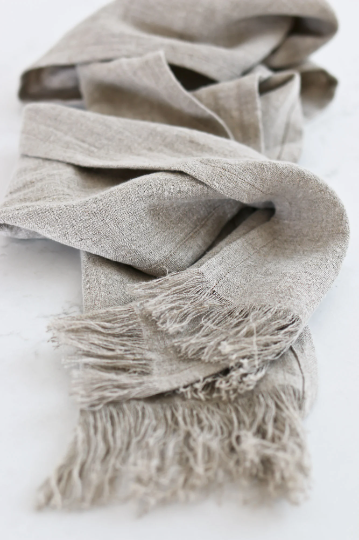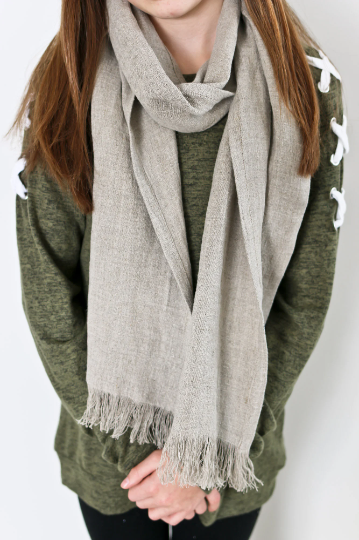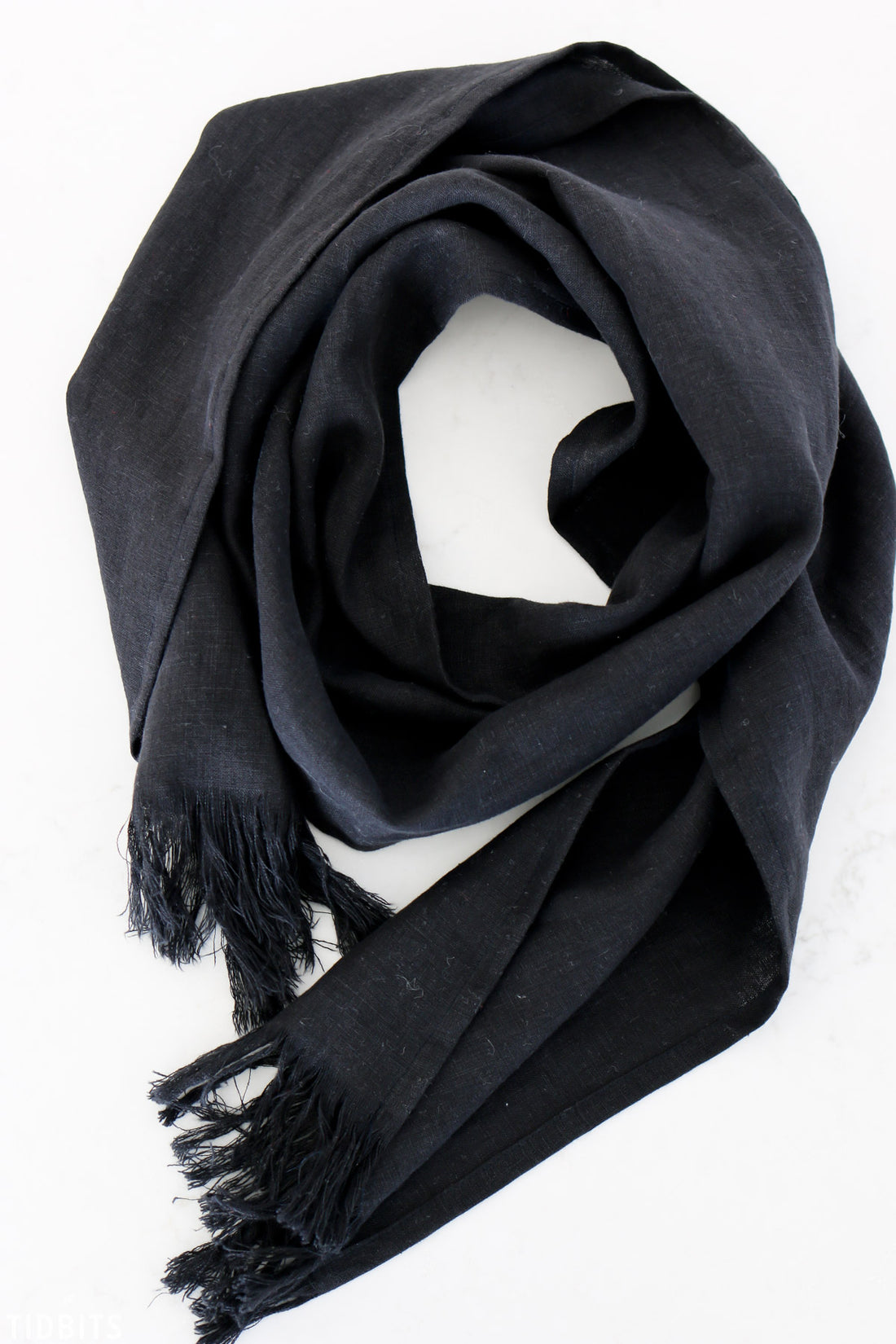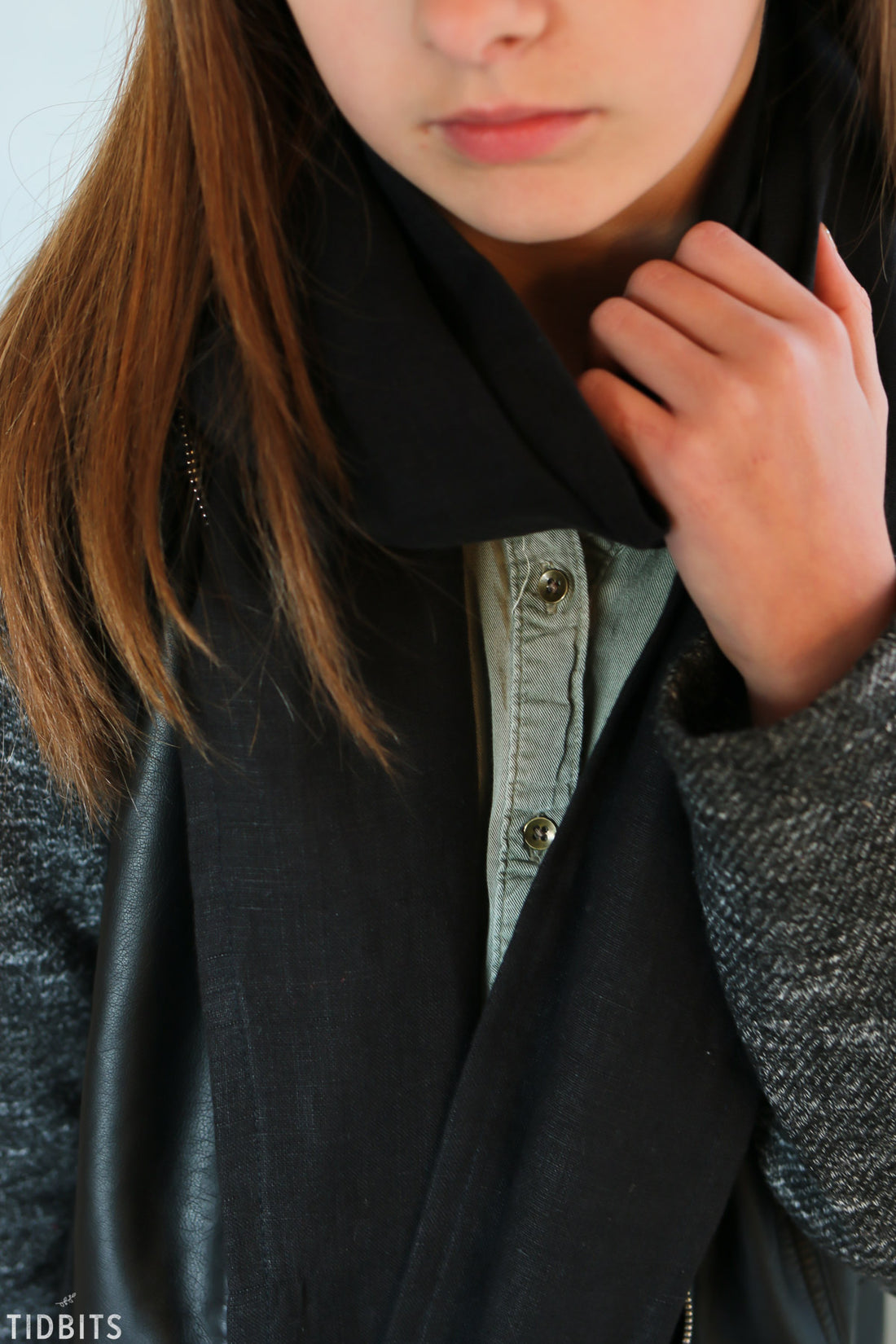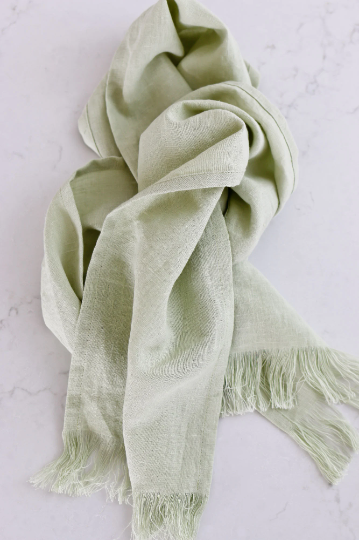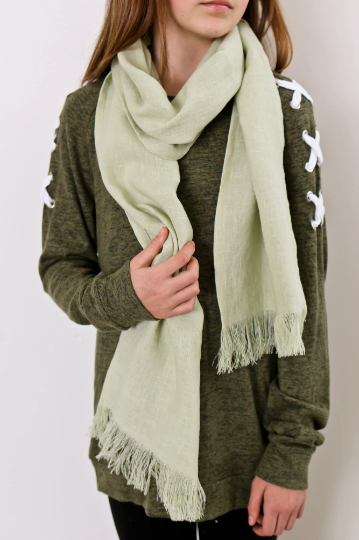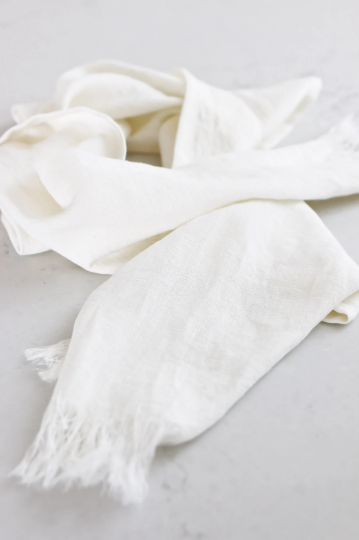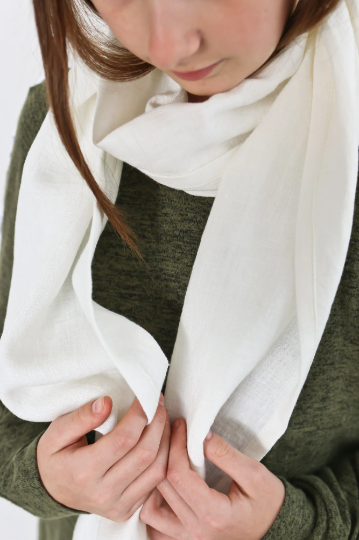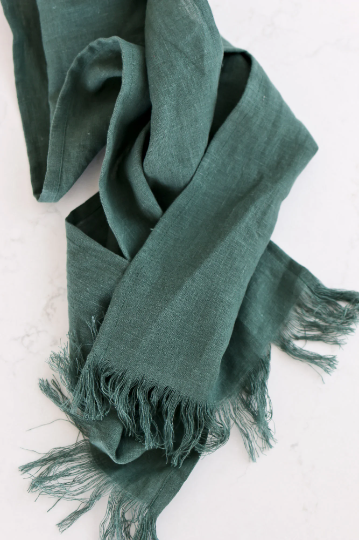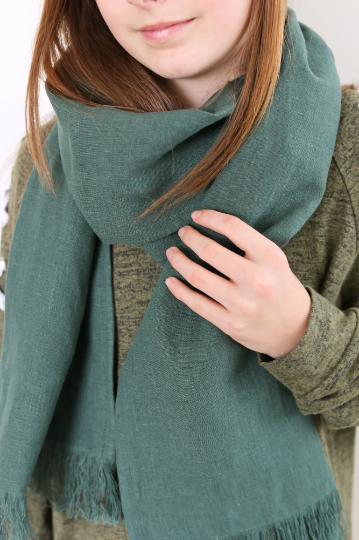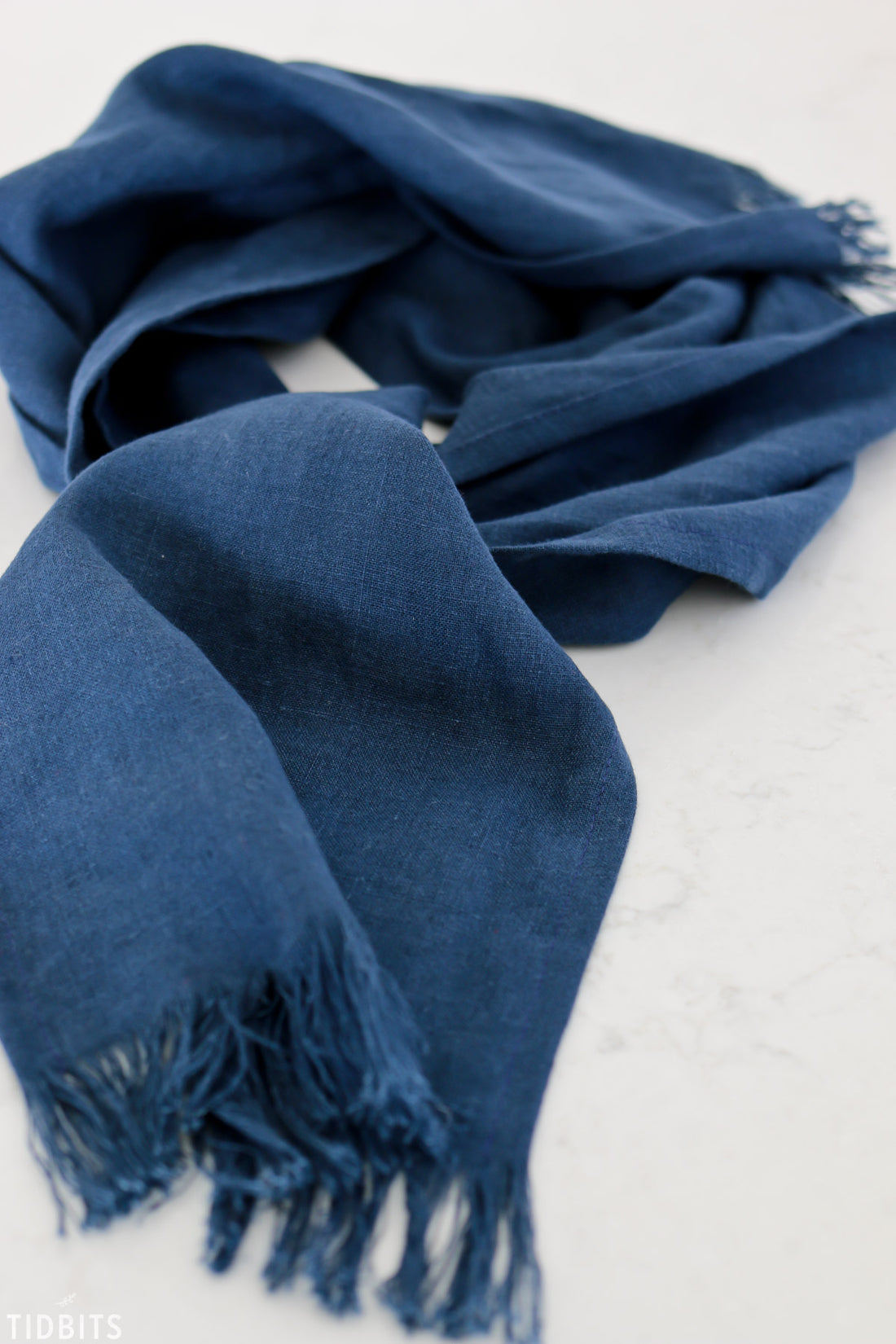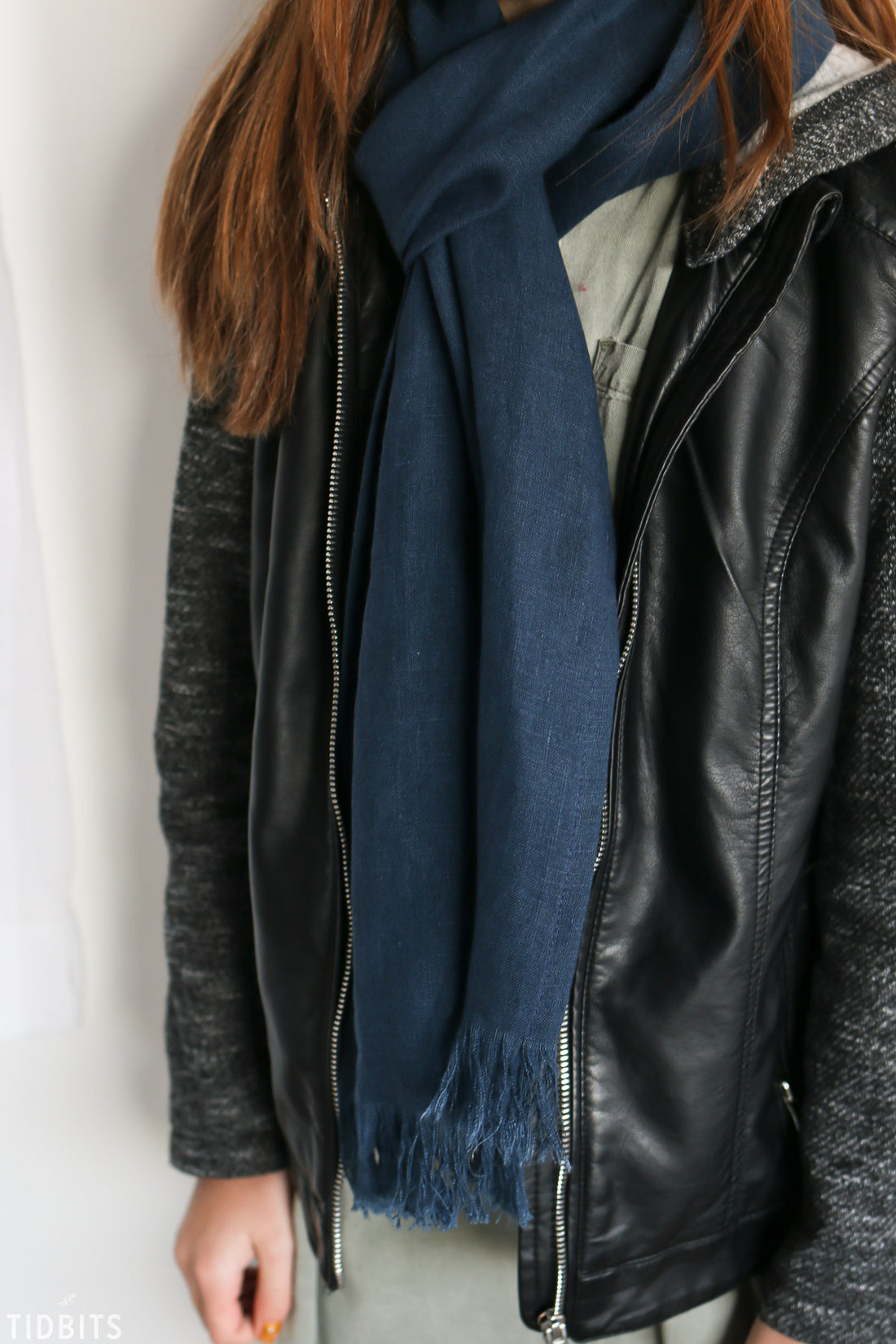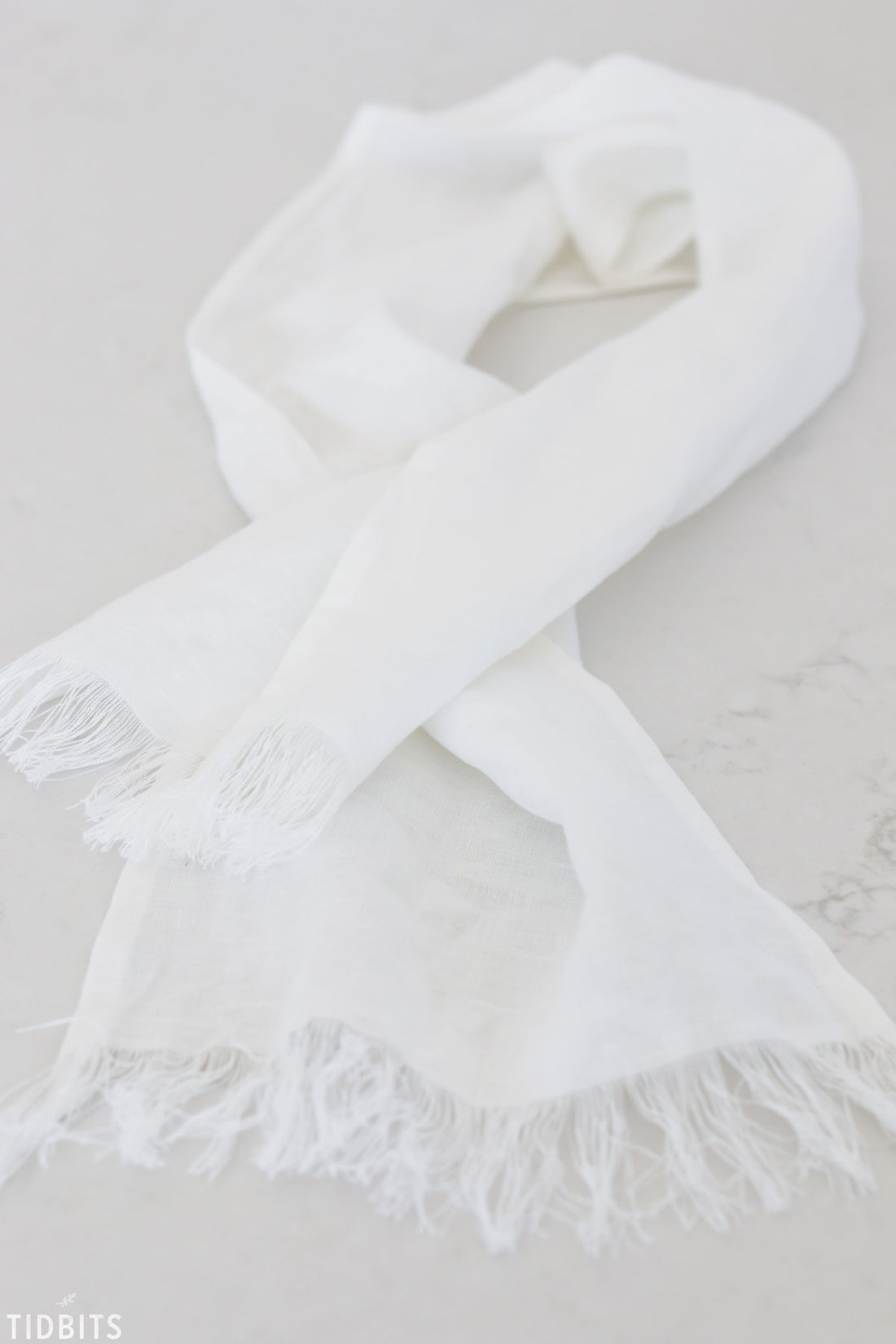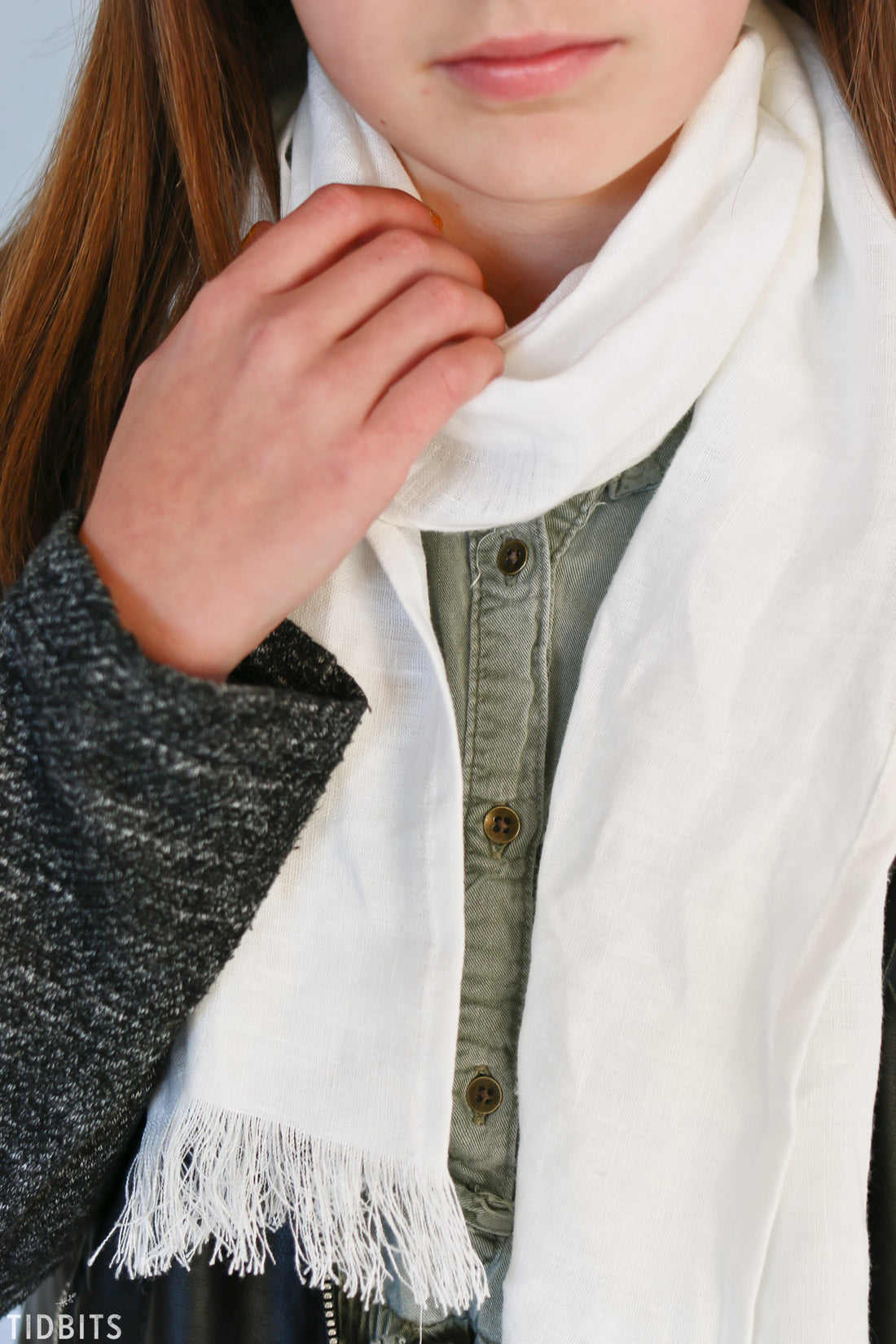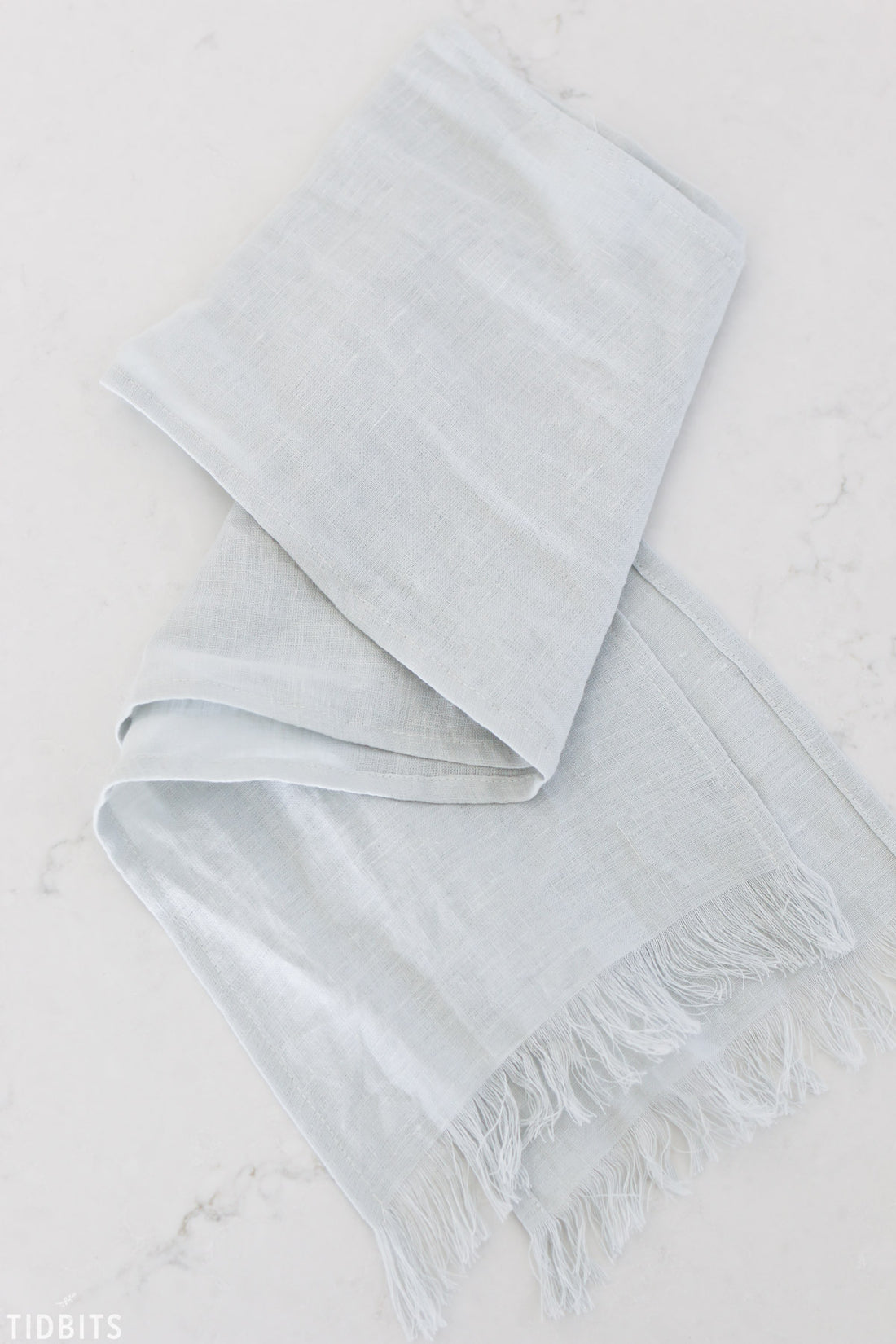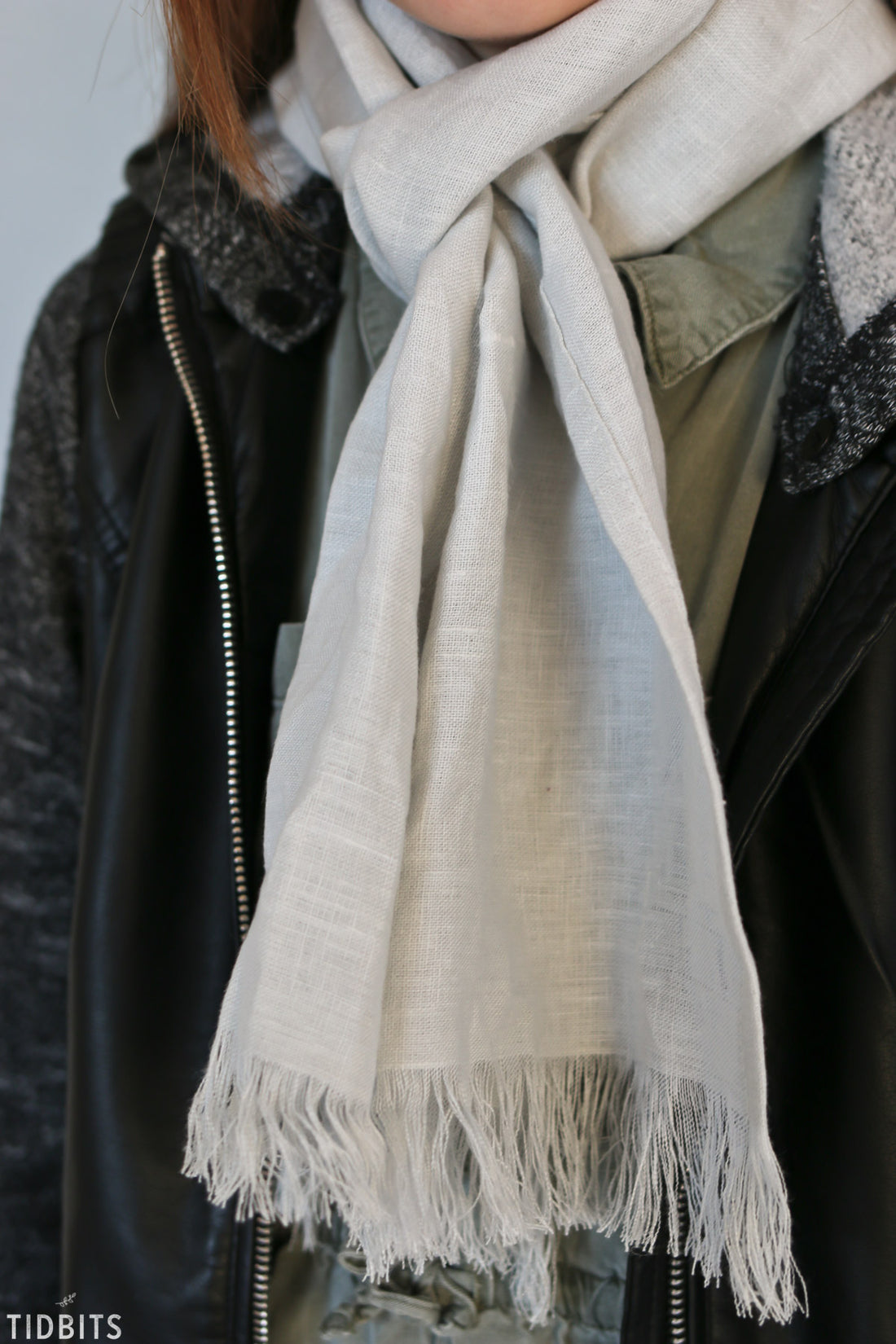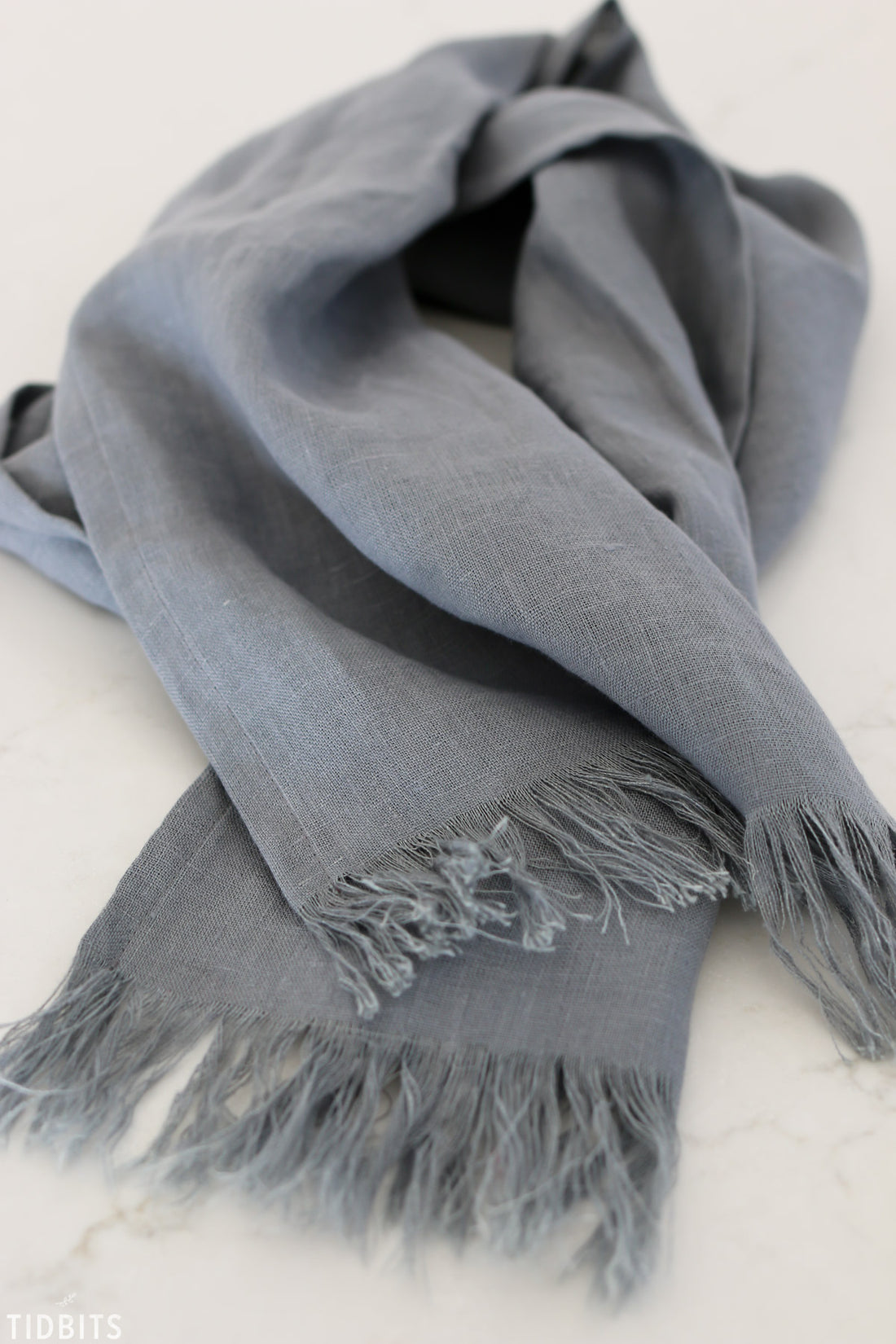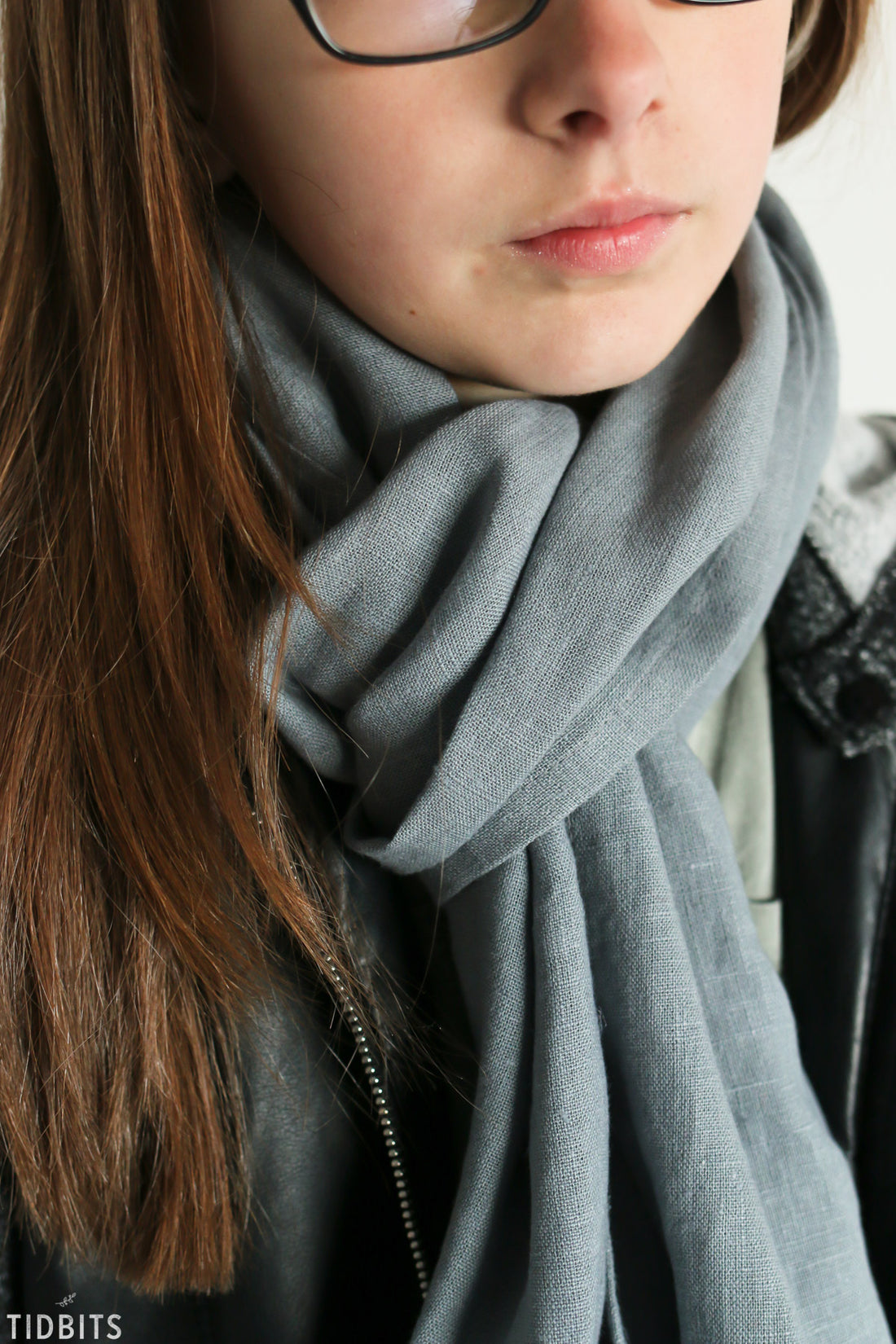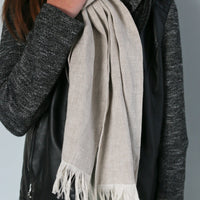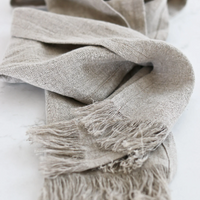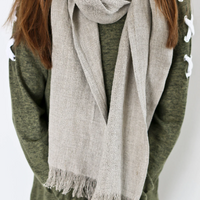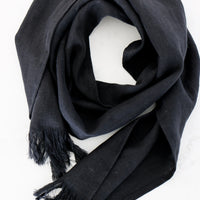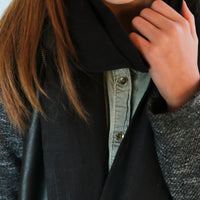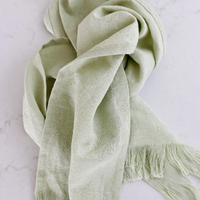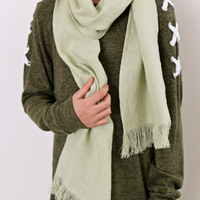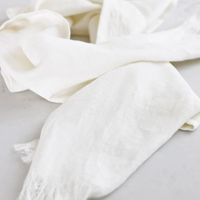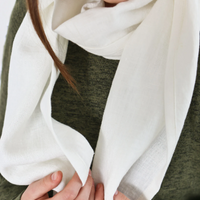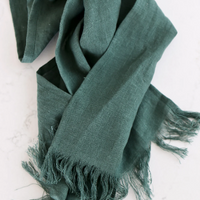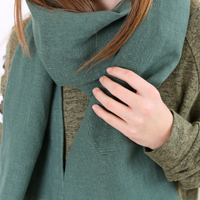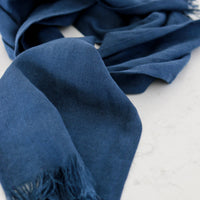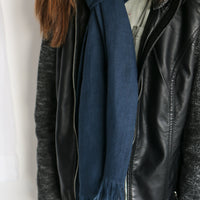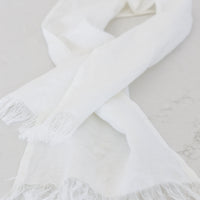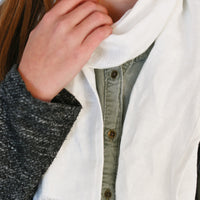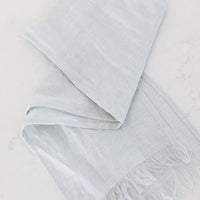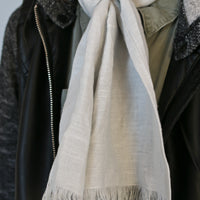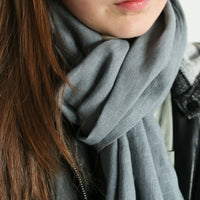 Our scarves are made from a softened pure linen, in all different shades and colors. Scarves are generously frayed at the ends and hemmed on the sides.

ABOUT THE SCARF

Made extra long to allow for various wraps and styles to be worn. Perfect for men, women and youth. This scarf is timeless, classy and can even work as a decor statement in the home.
DIMENSIONS

10 inches wide and 72 inches long
*Lovingly handmade by moms in the USA.