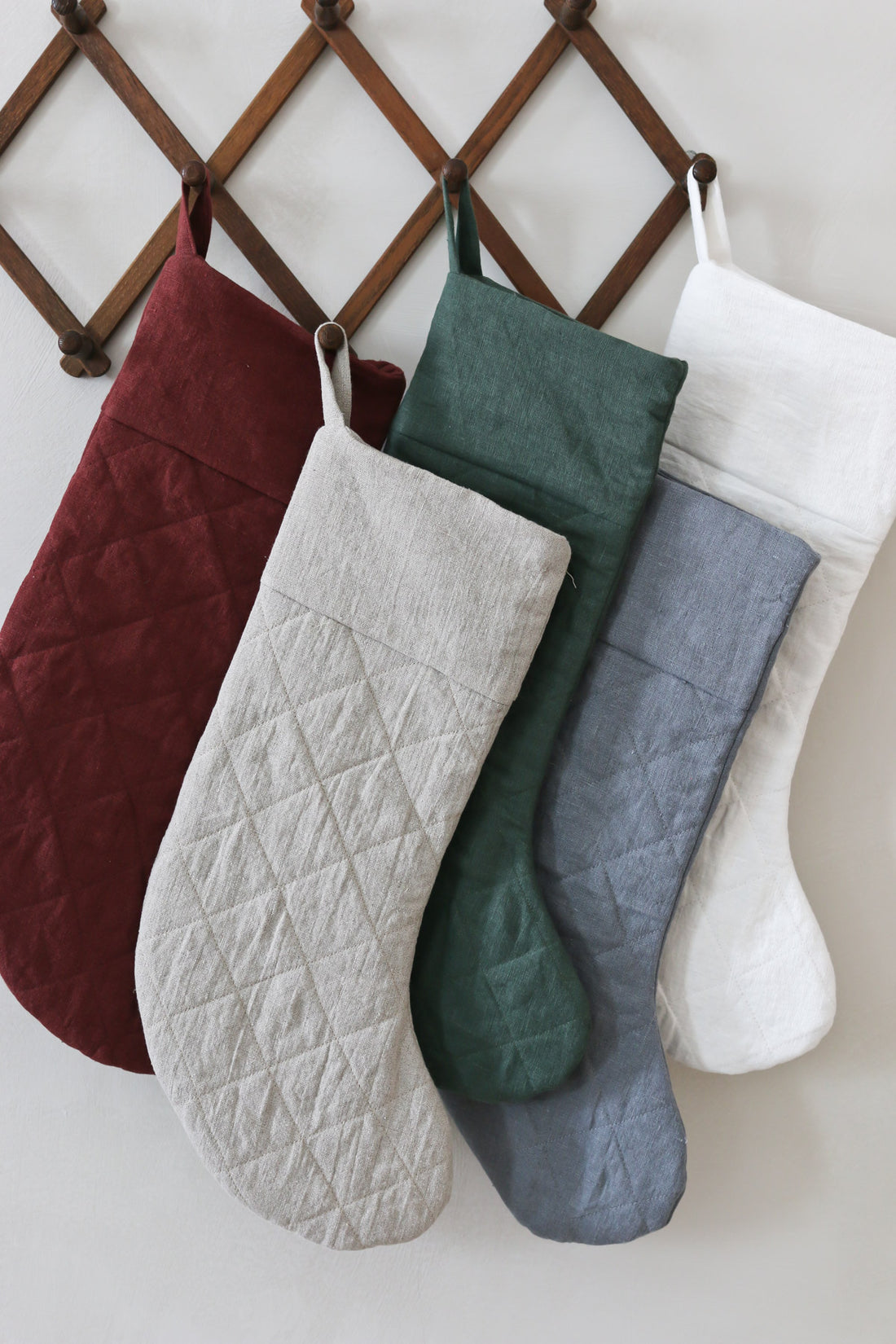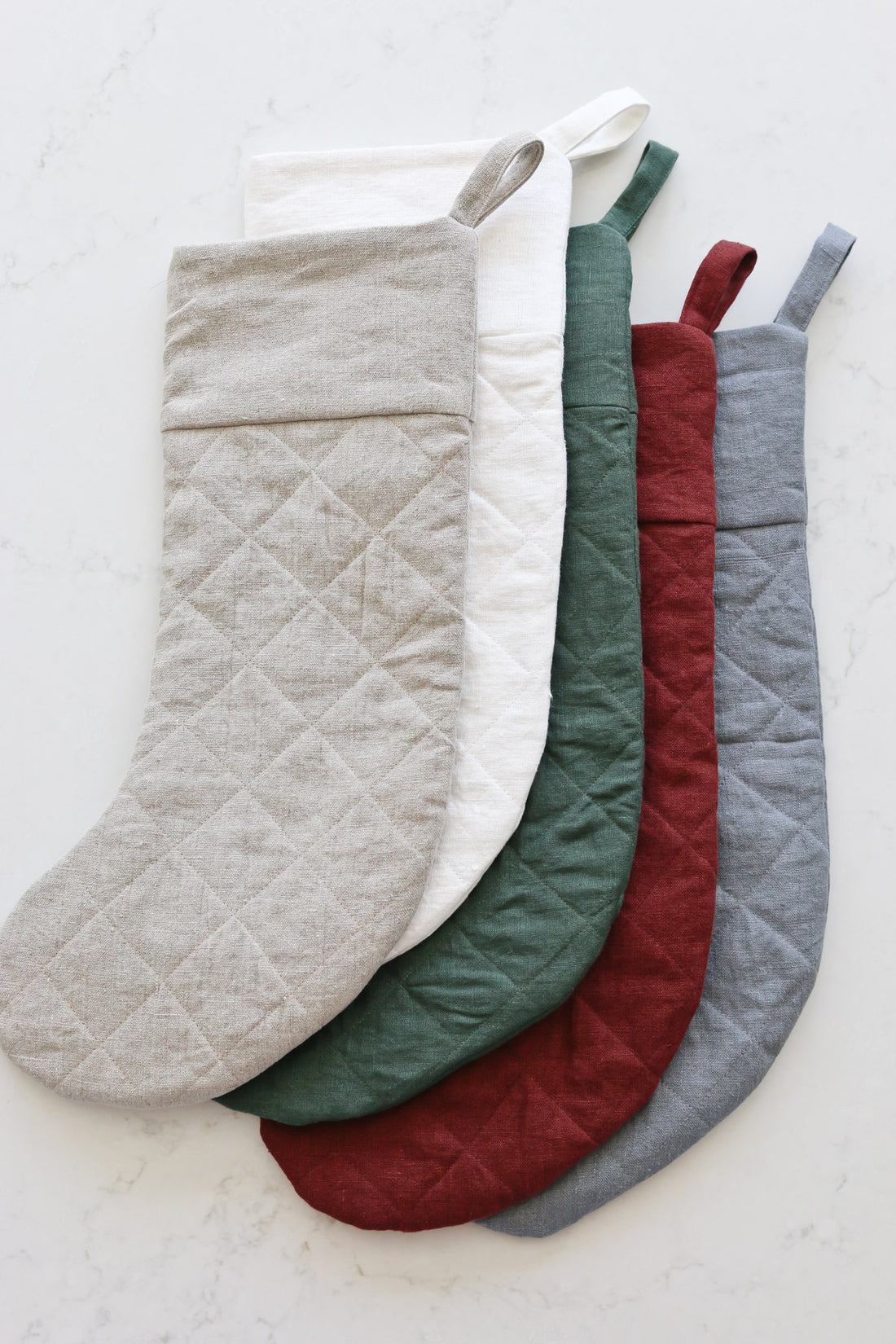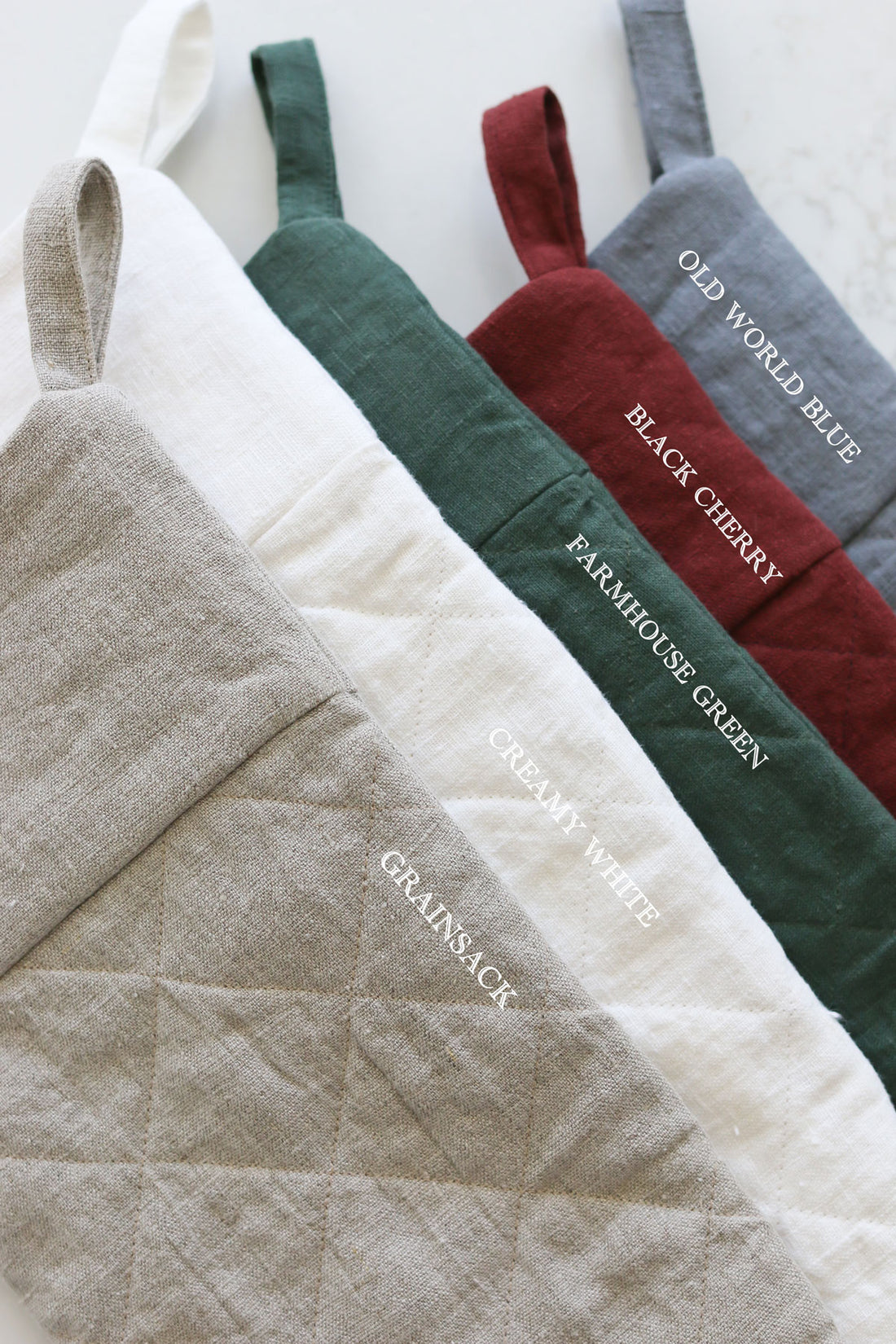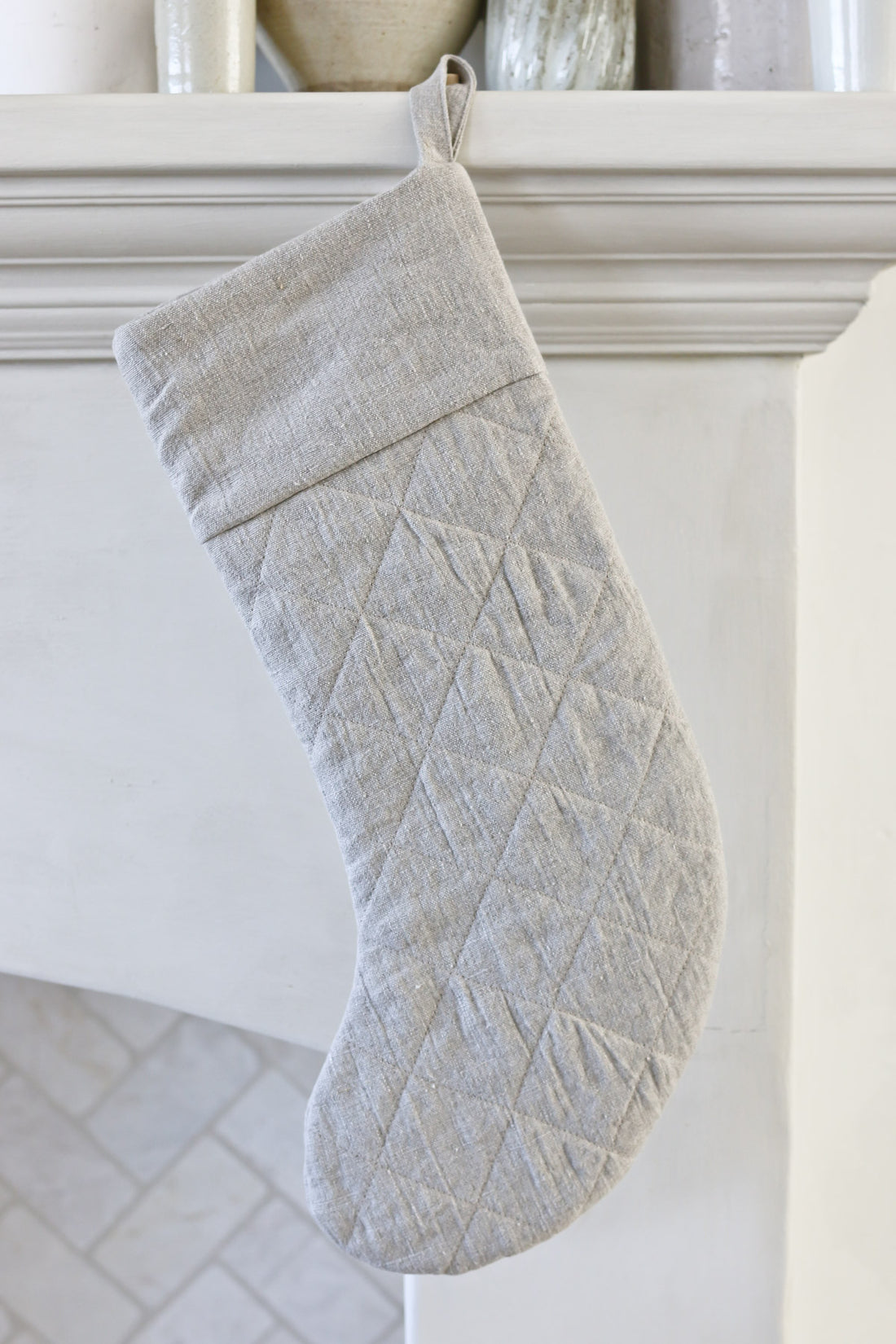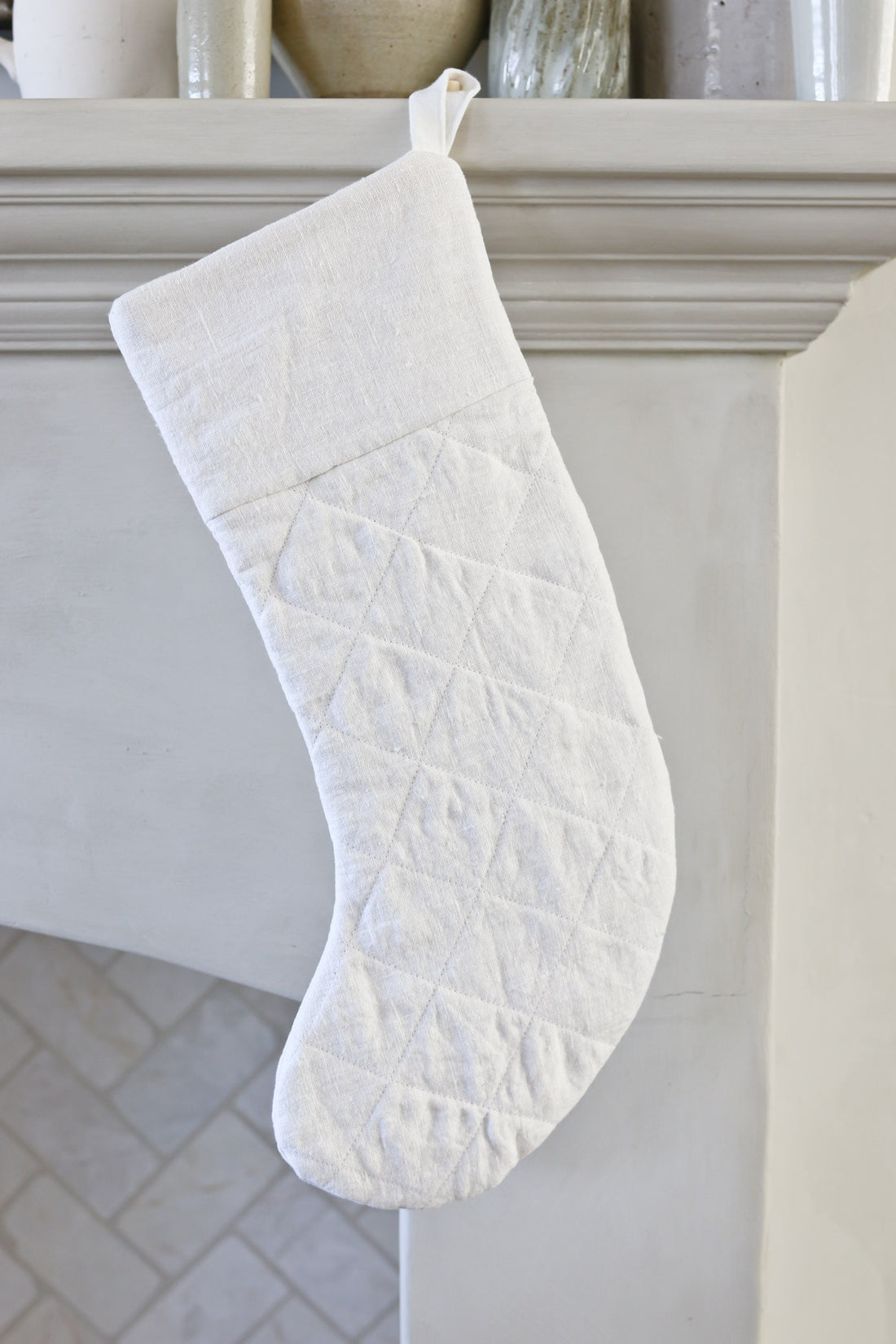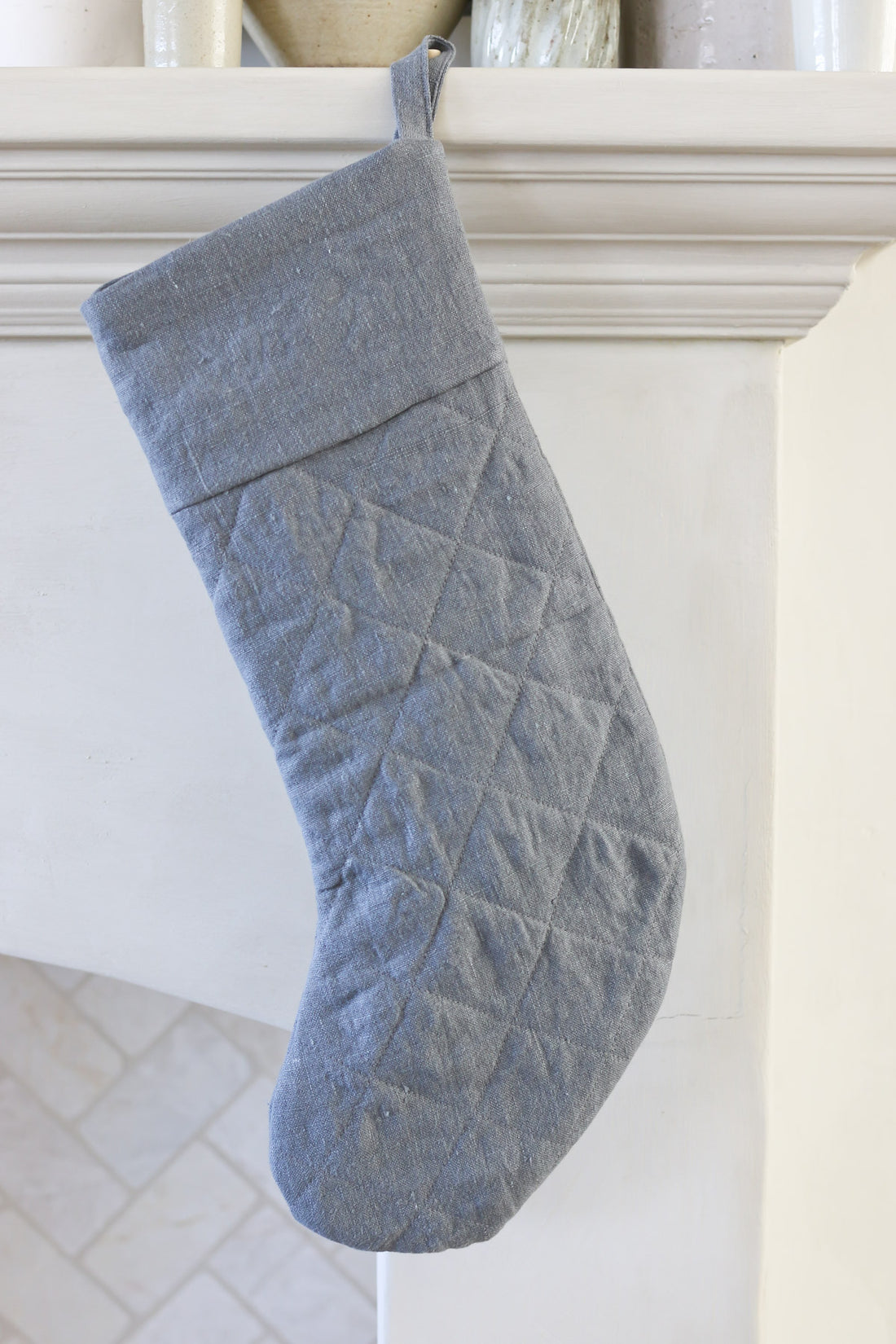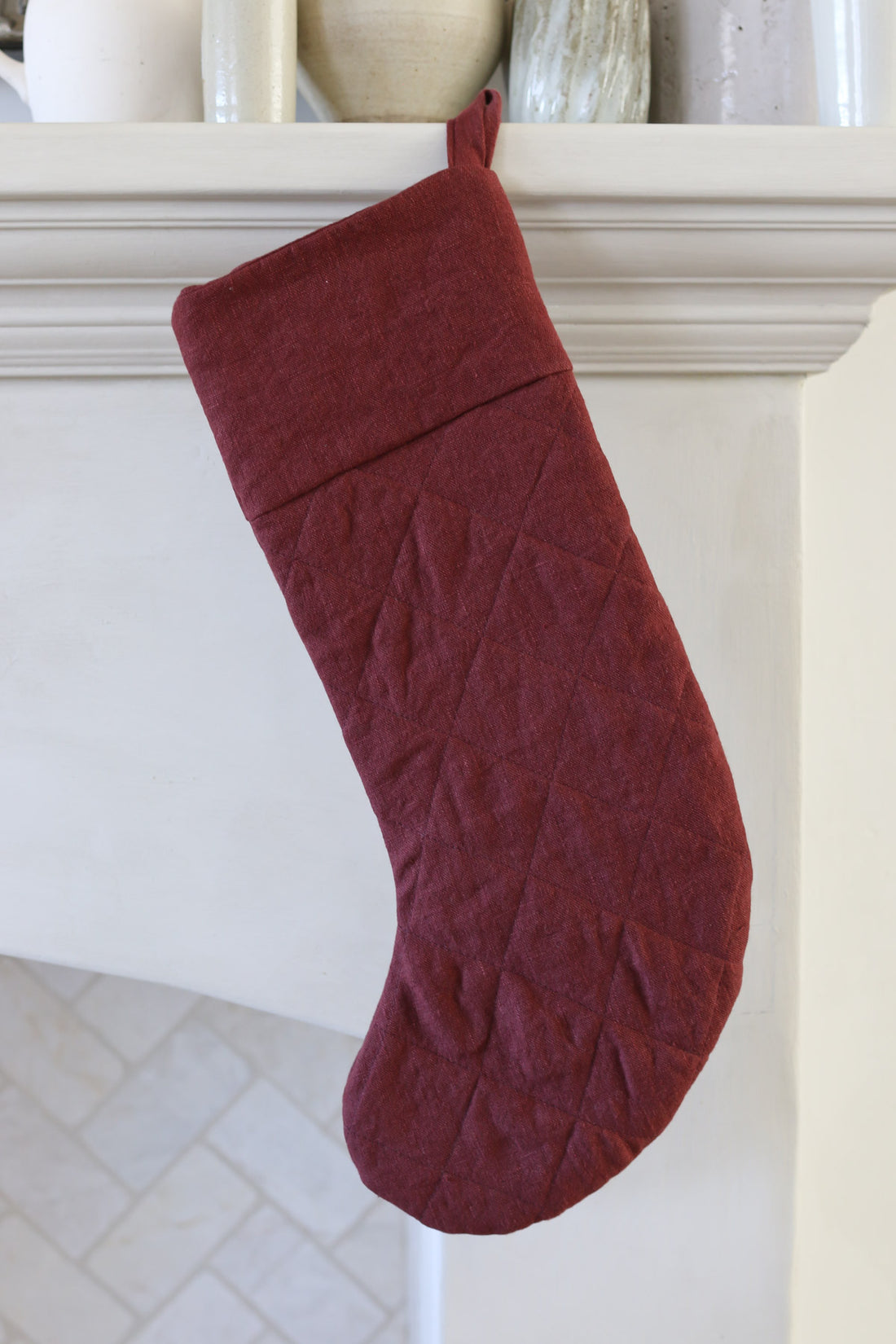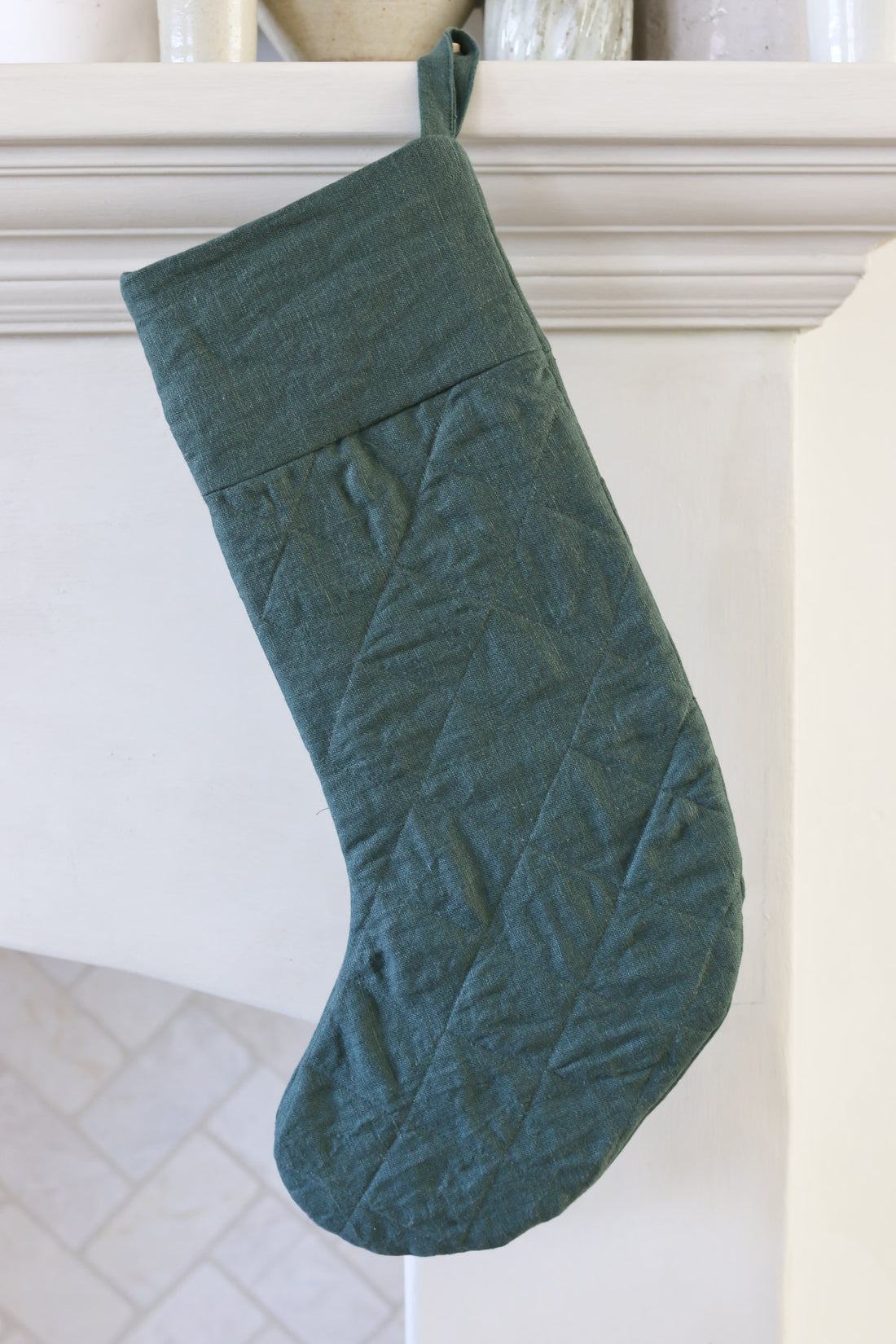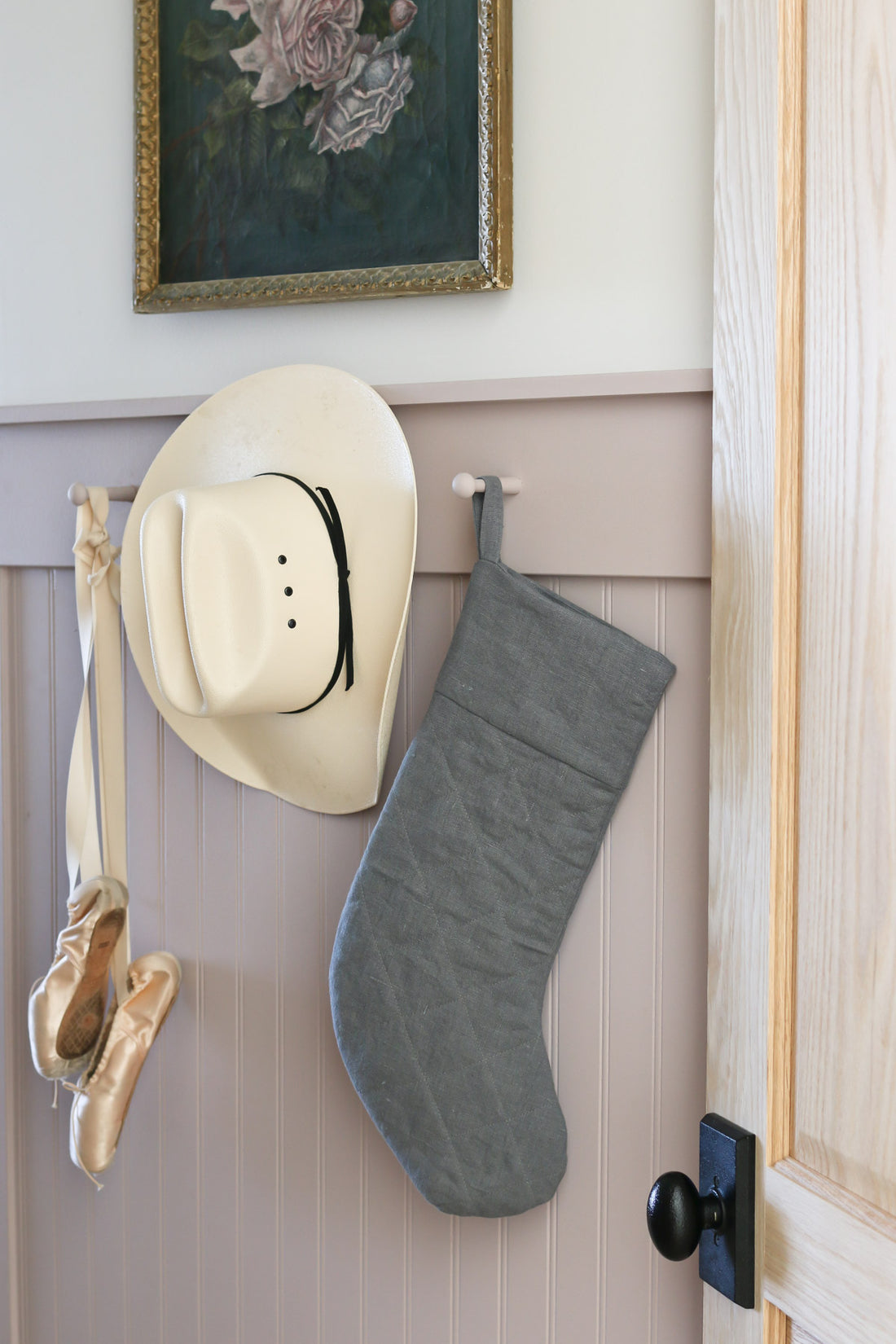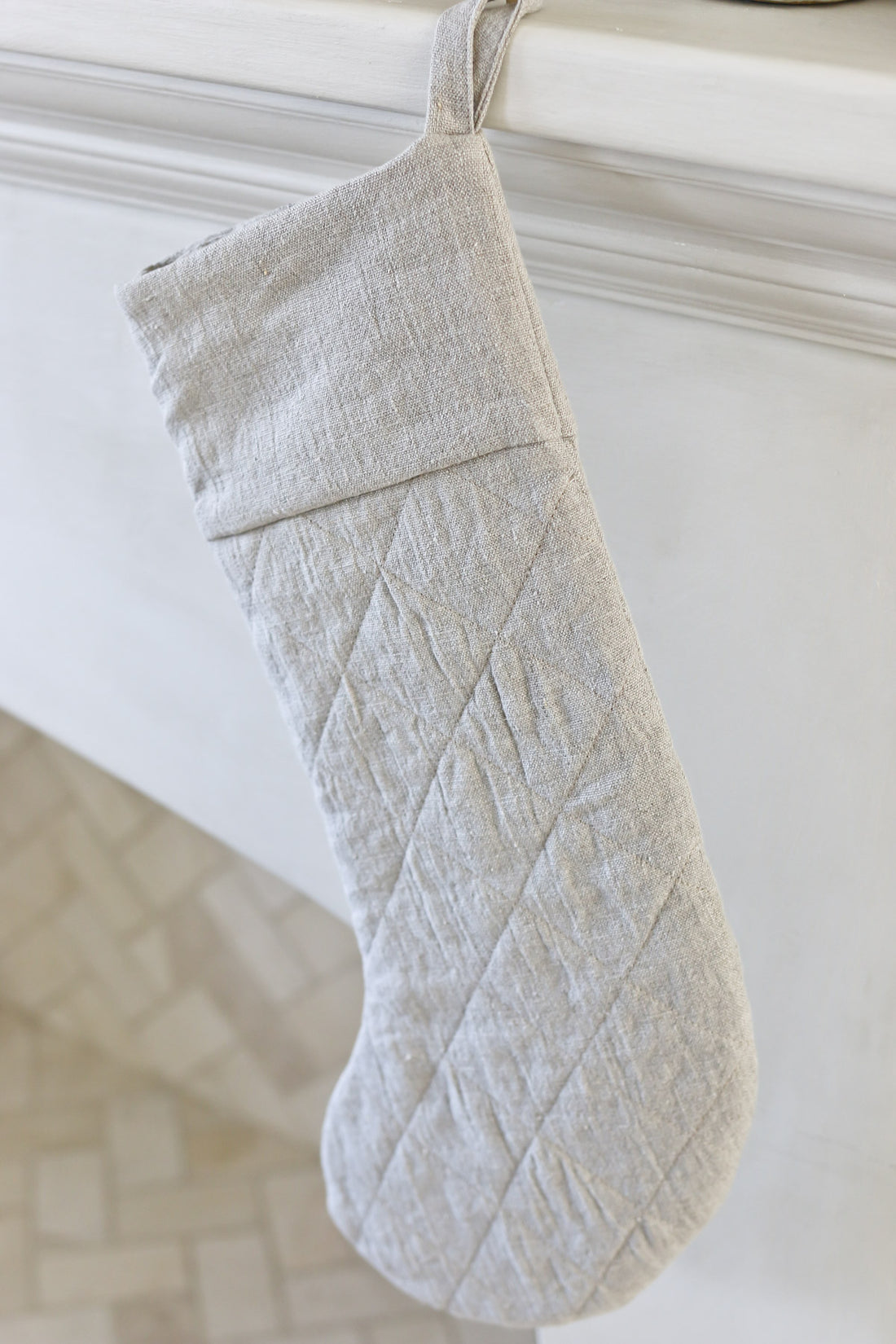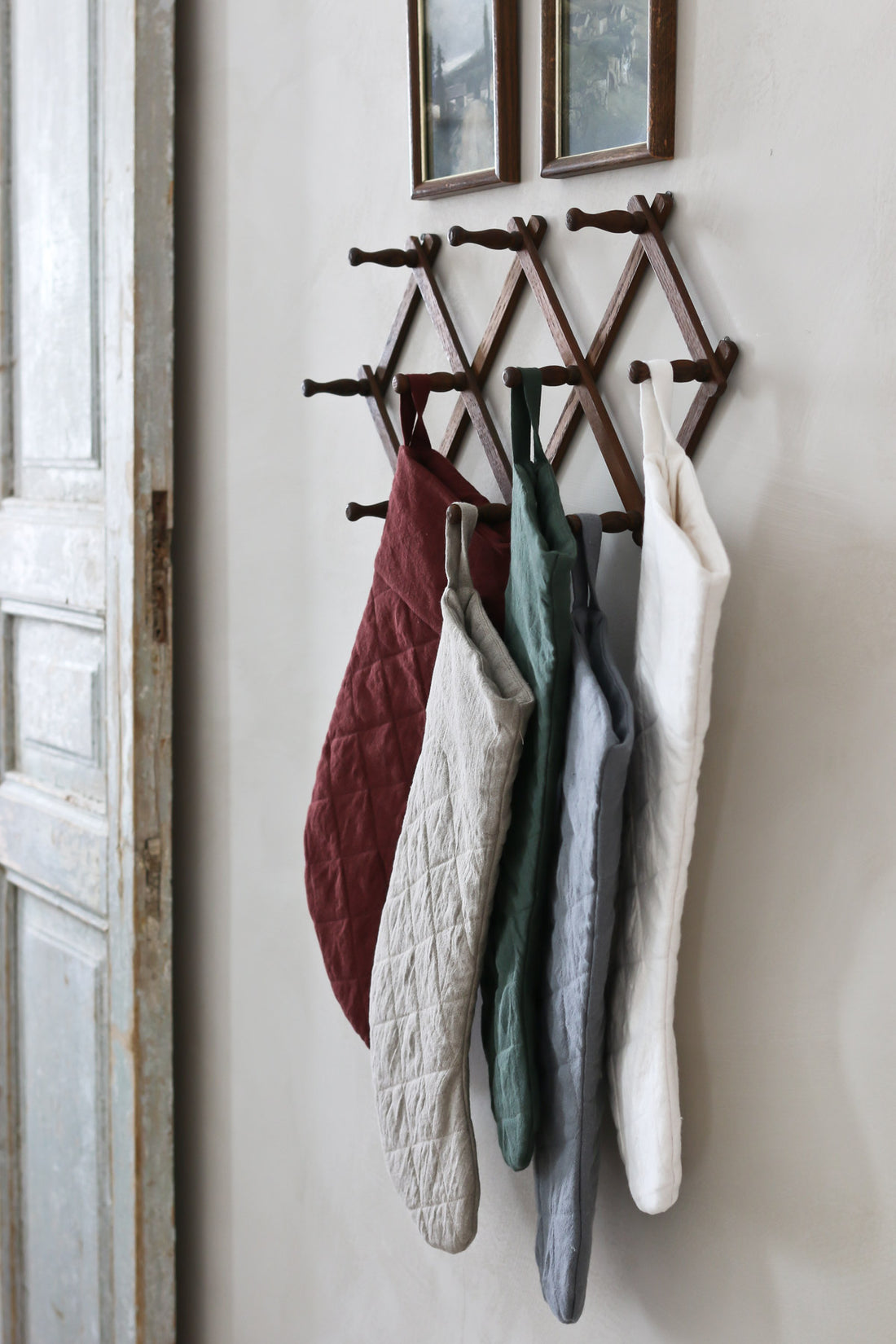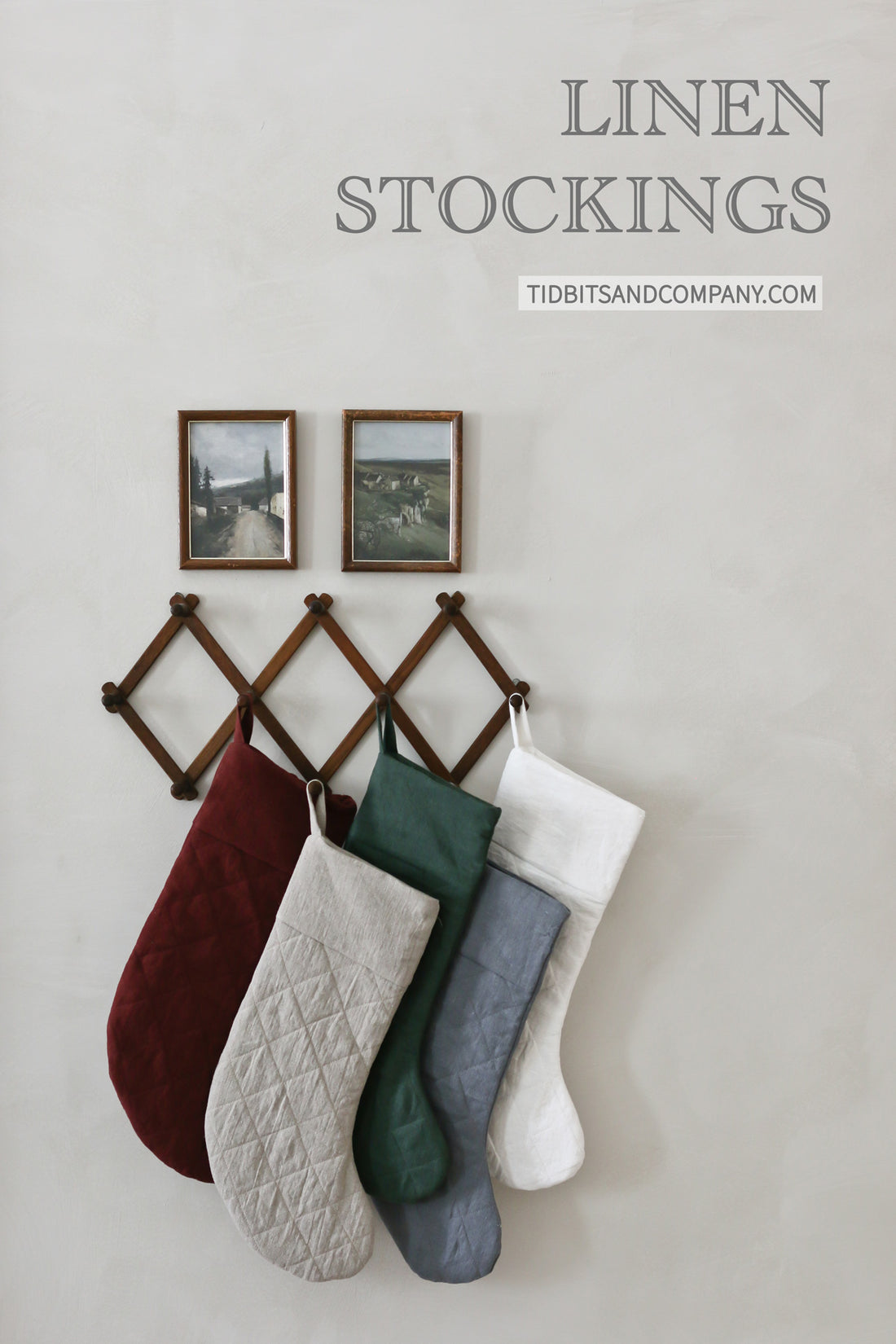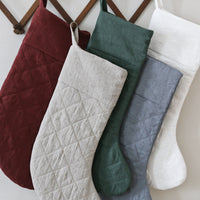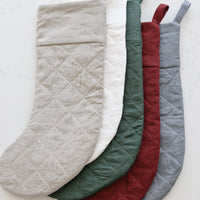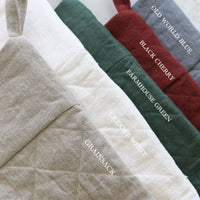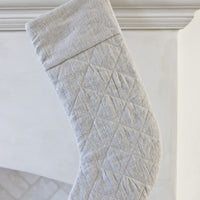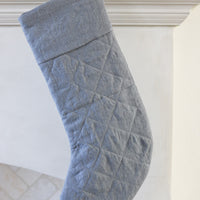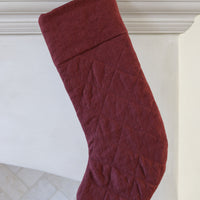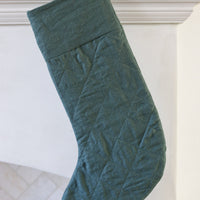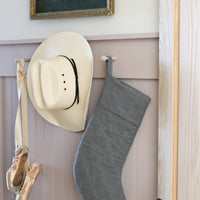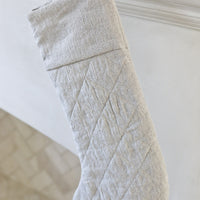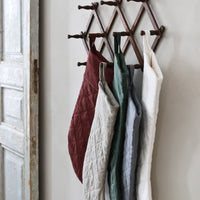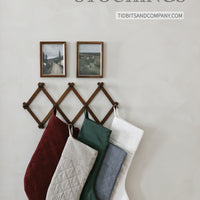 Looking for a stocking that will stand the test of time?
These beautiful, timeless, 100% pure linen stockings is where it is at!
Pure linen gets softer and more delectable with use, making these the perfect heirloom stocking.
STYLE
They are meticulously quilted on the front and back and fully lined with linen.
Designed with a simple sewn in cuff that will allow it to hold its shape beautifully while handled and hanging.

This style is perfect for a cozy, classical look, and could be suited for many styles.

Due to the many layers required for quilting and lining, this quilted stocking holds its shape very well without any stuffing.

Our stockings are the perfect size and shape for decoration purposes and for filling with gifts.
The hanger is thoughtfully placed to allow your stocking to face either direction.
Lovingly handmade by moms in the USA
5 color options: 
grainsack (natural linen color)
creamy white
black cherry
farmhouse green
old world blue
Measurements: 
20 inches from top to toe
7 inches wide at the cuff
These linen stockings will be treasured for generations!
*Please allow for a bit of perfectly imperfect variation from each handmade stocking.  Linen is naturally prone to wrinkle and to look "lived in" (our favorite feature!), but may need to be ironed slightly after shipment or storage.
**Please hand wash and air dry when needed.