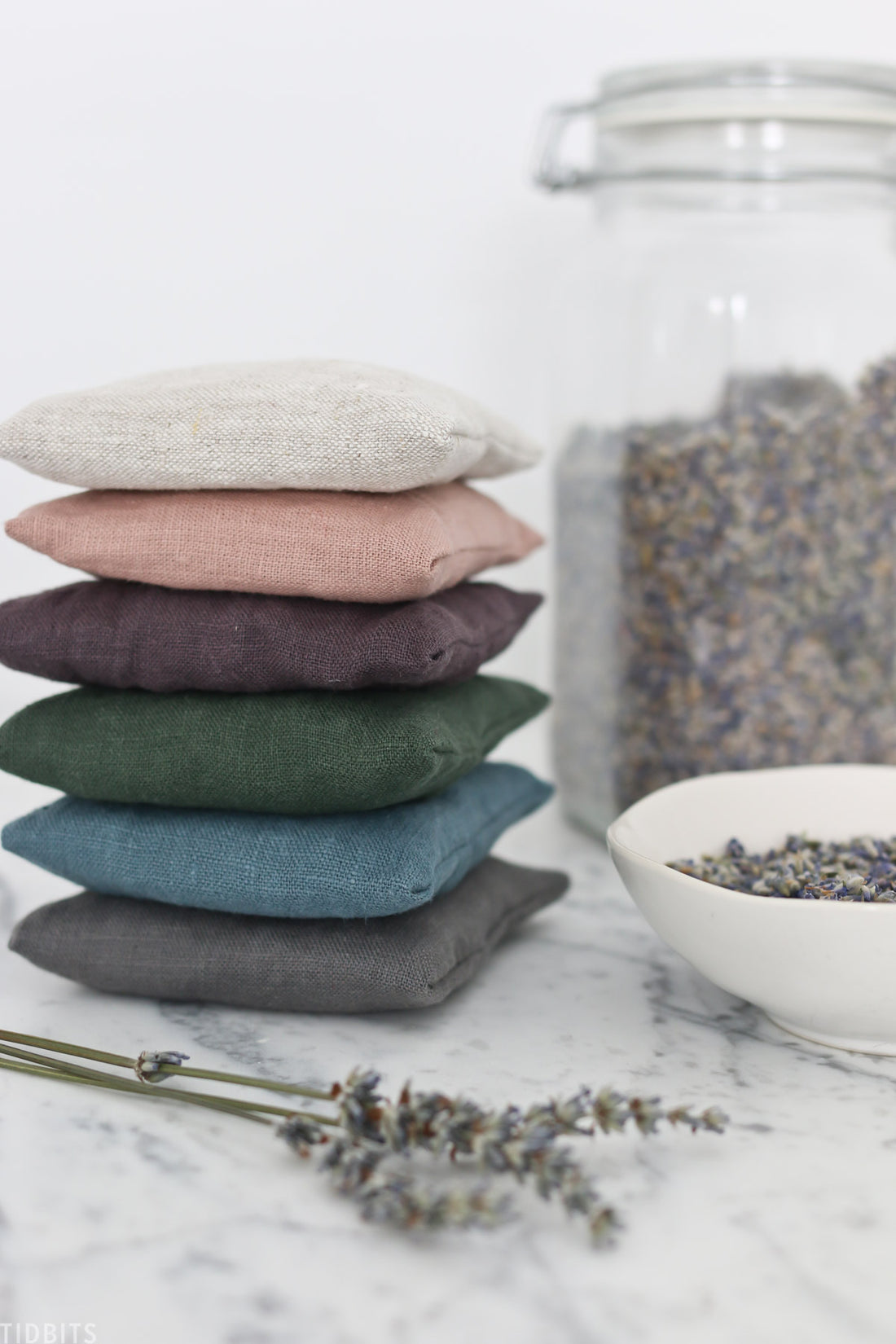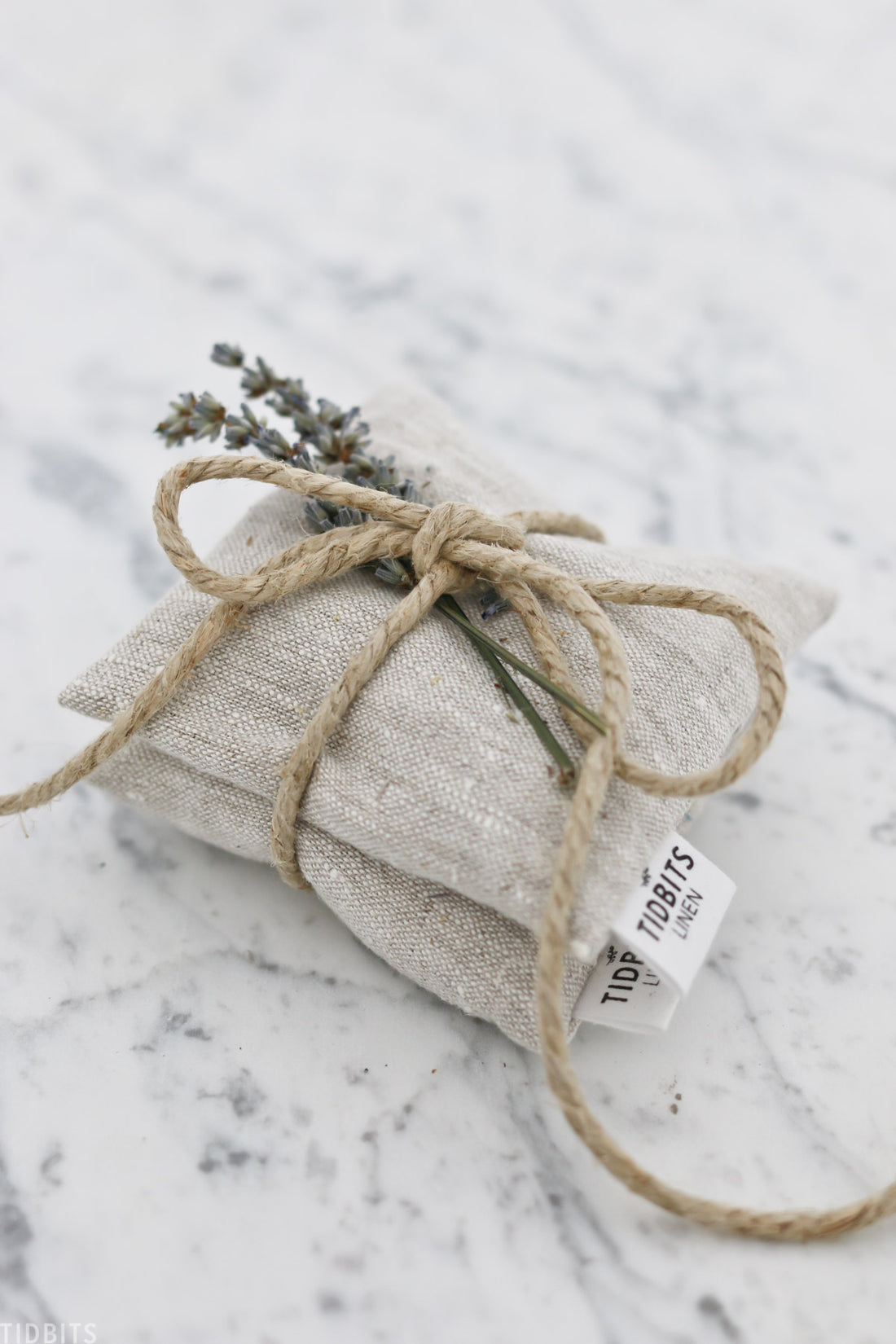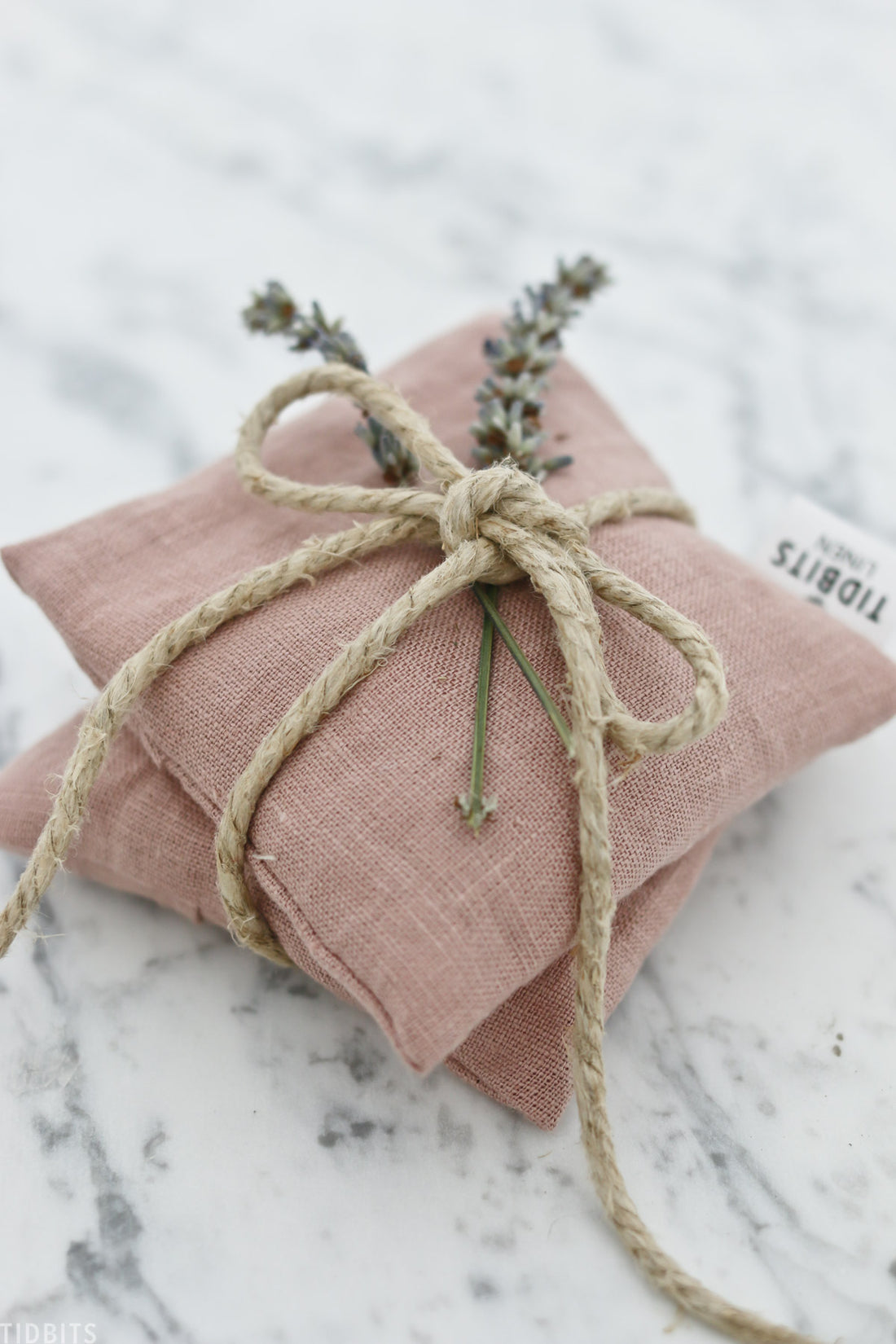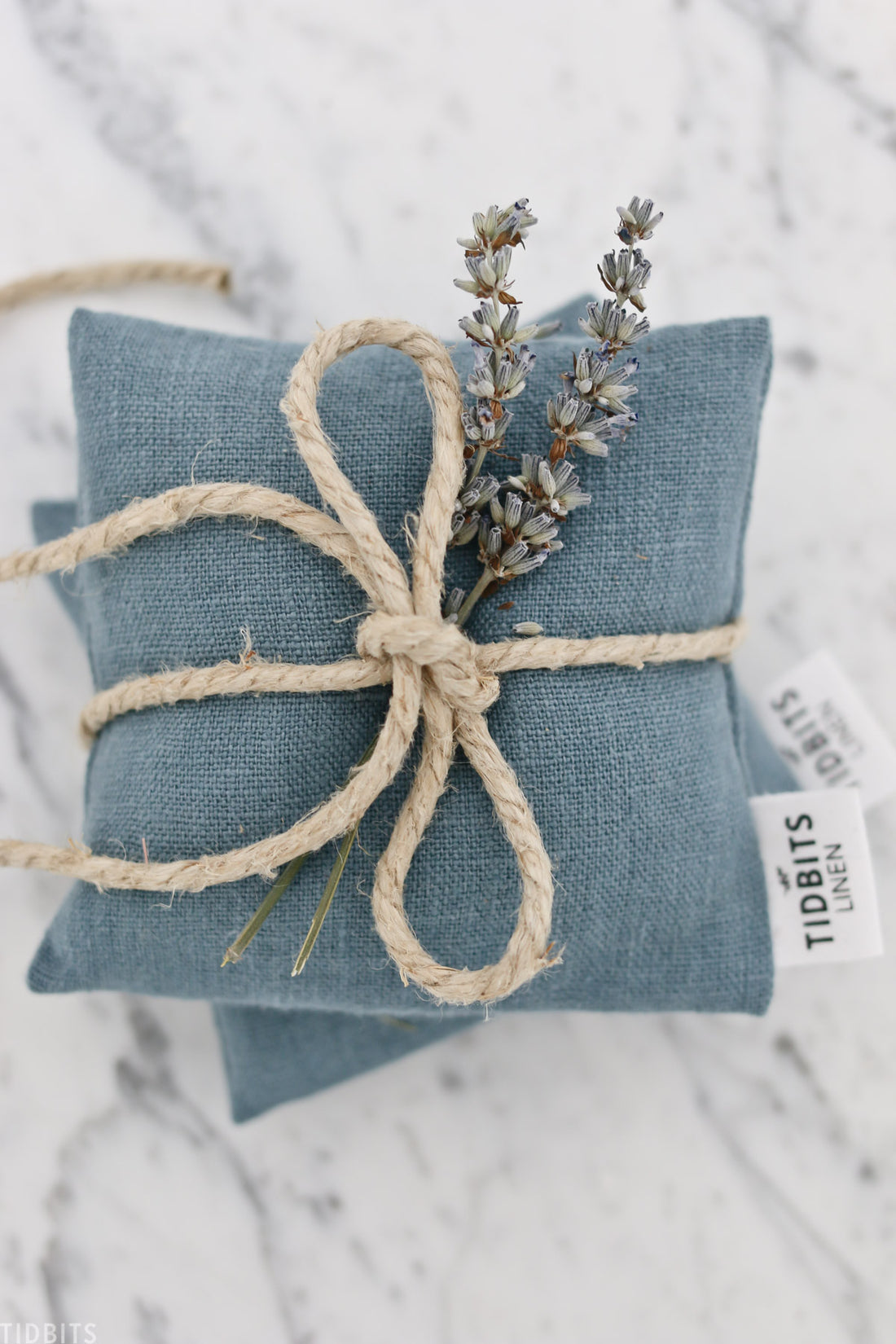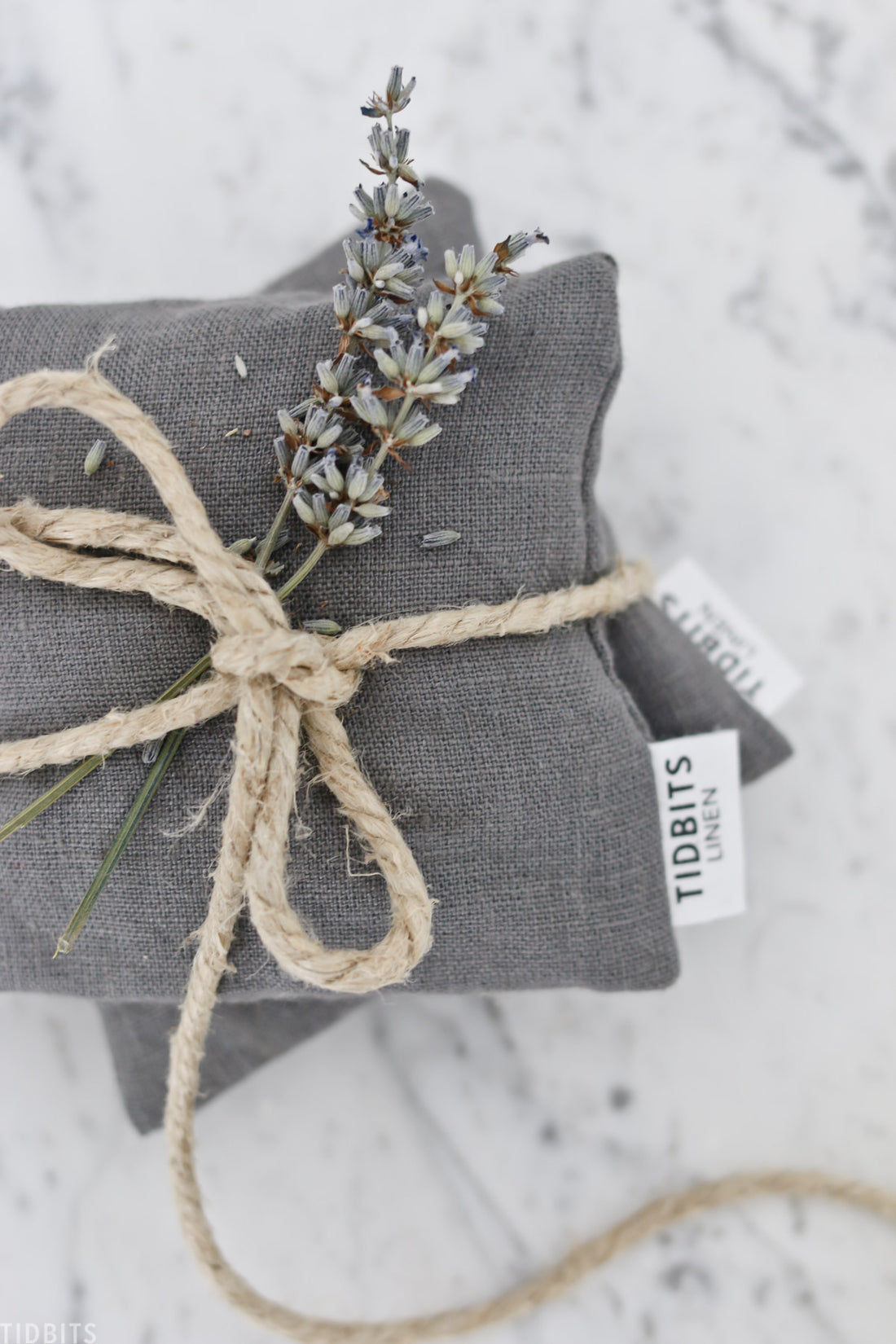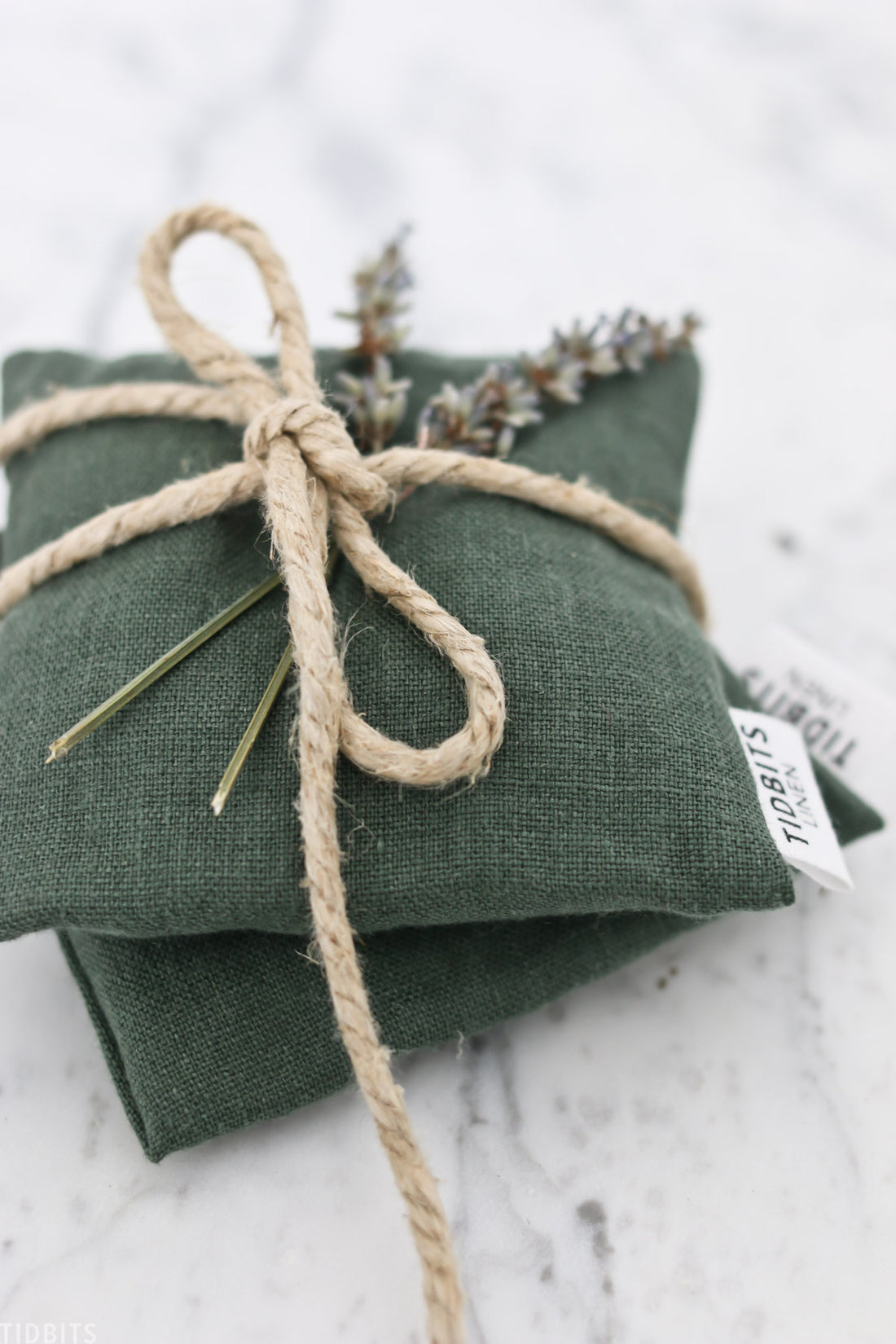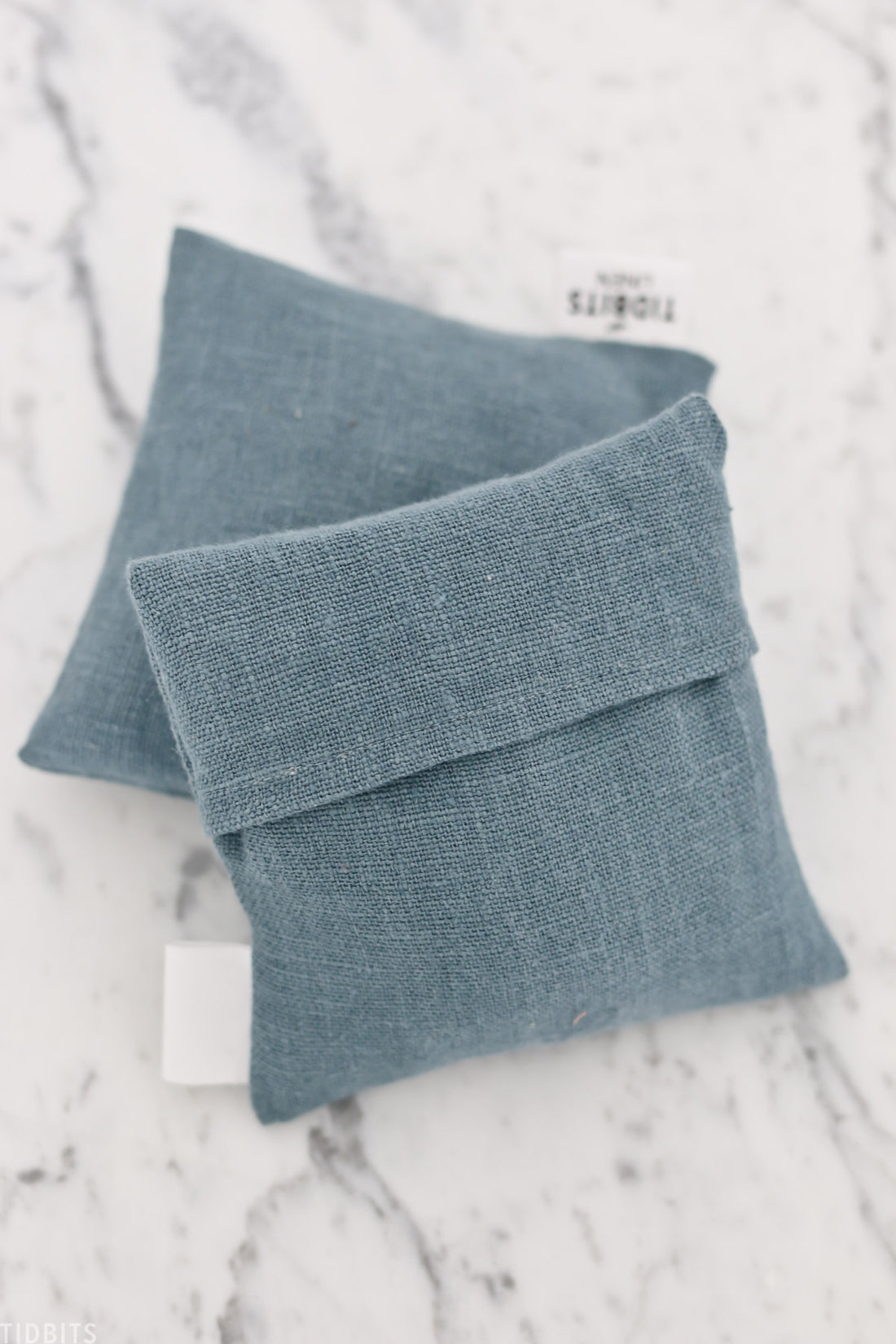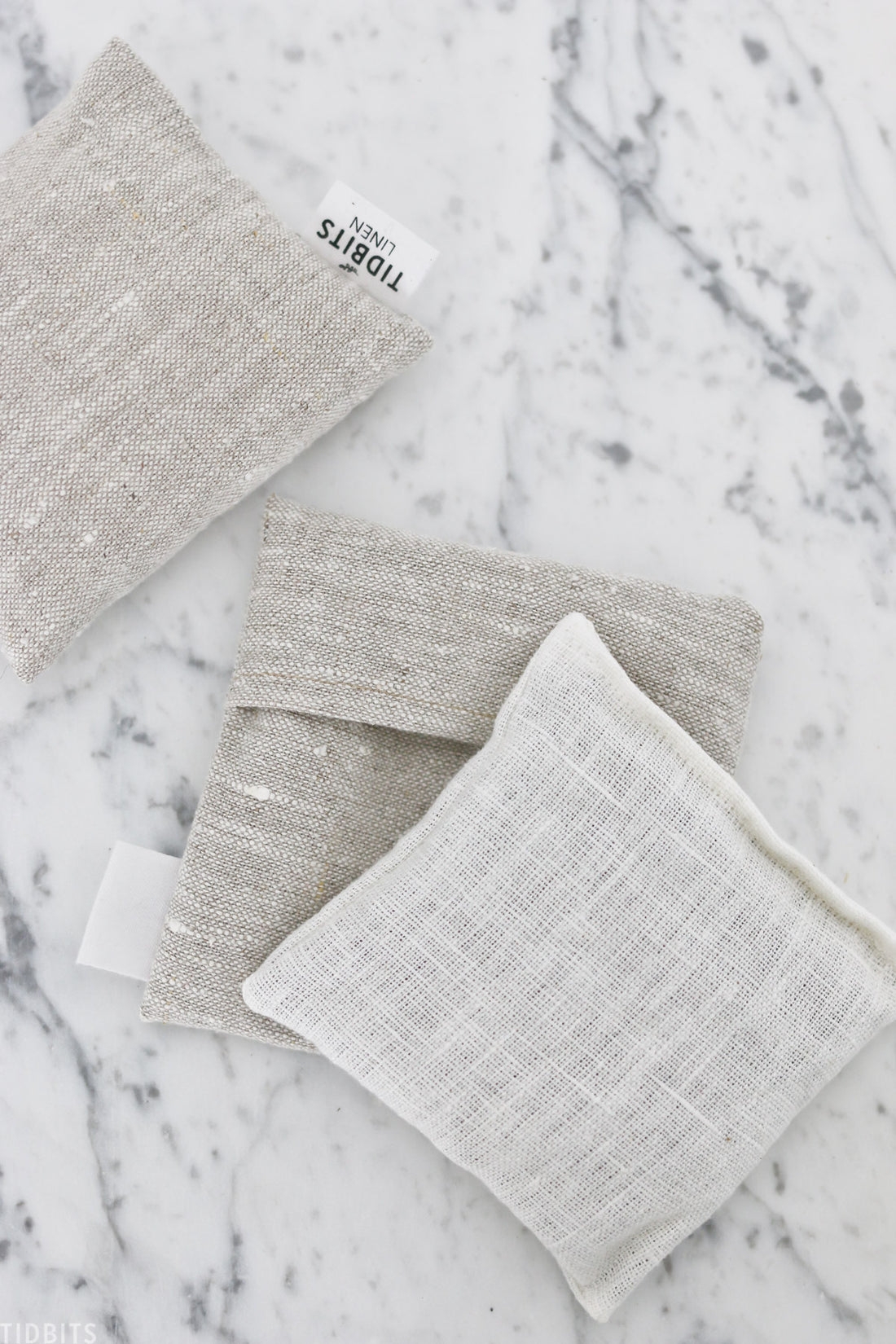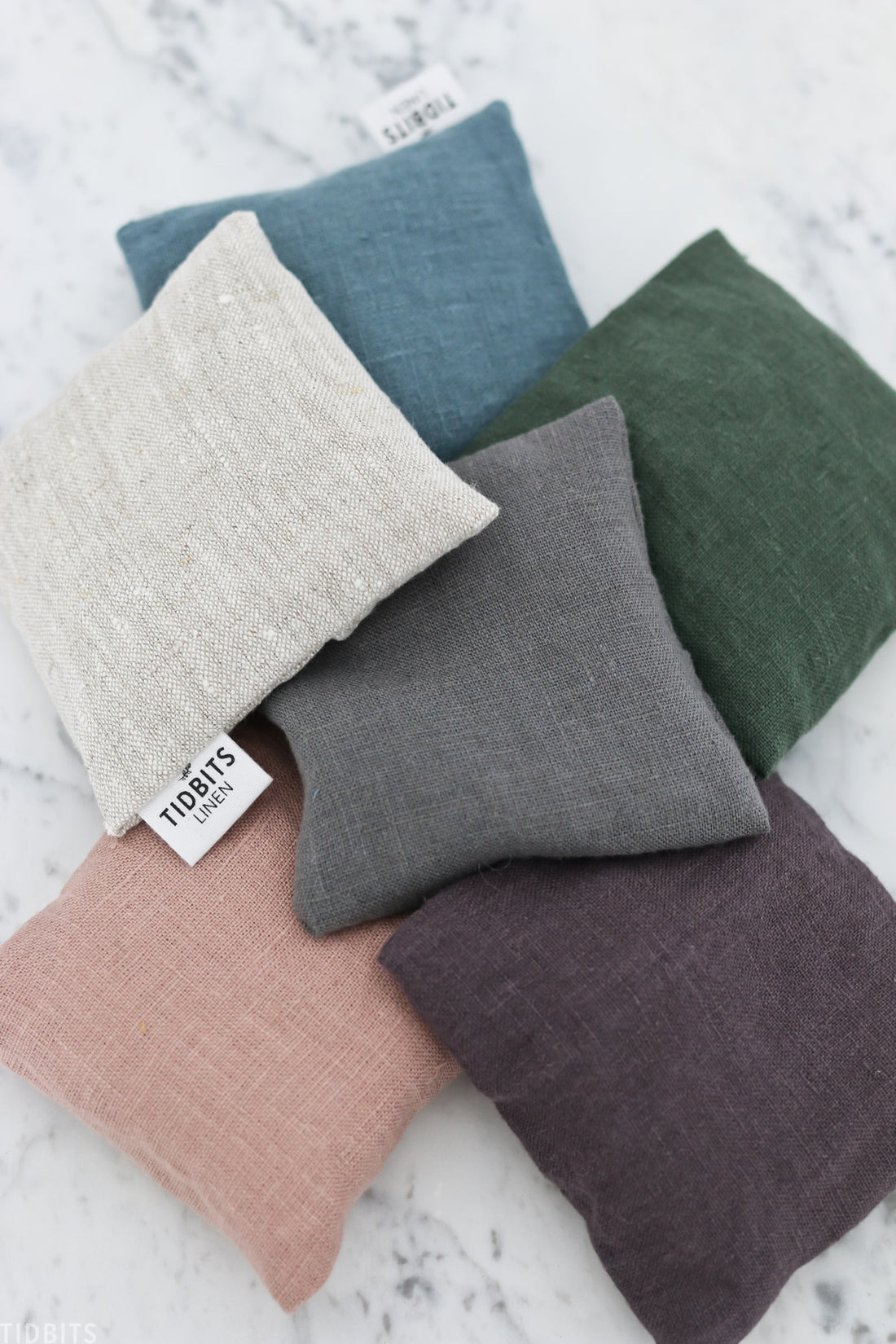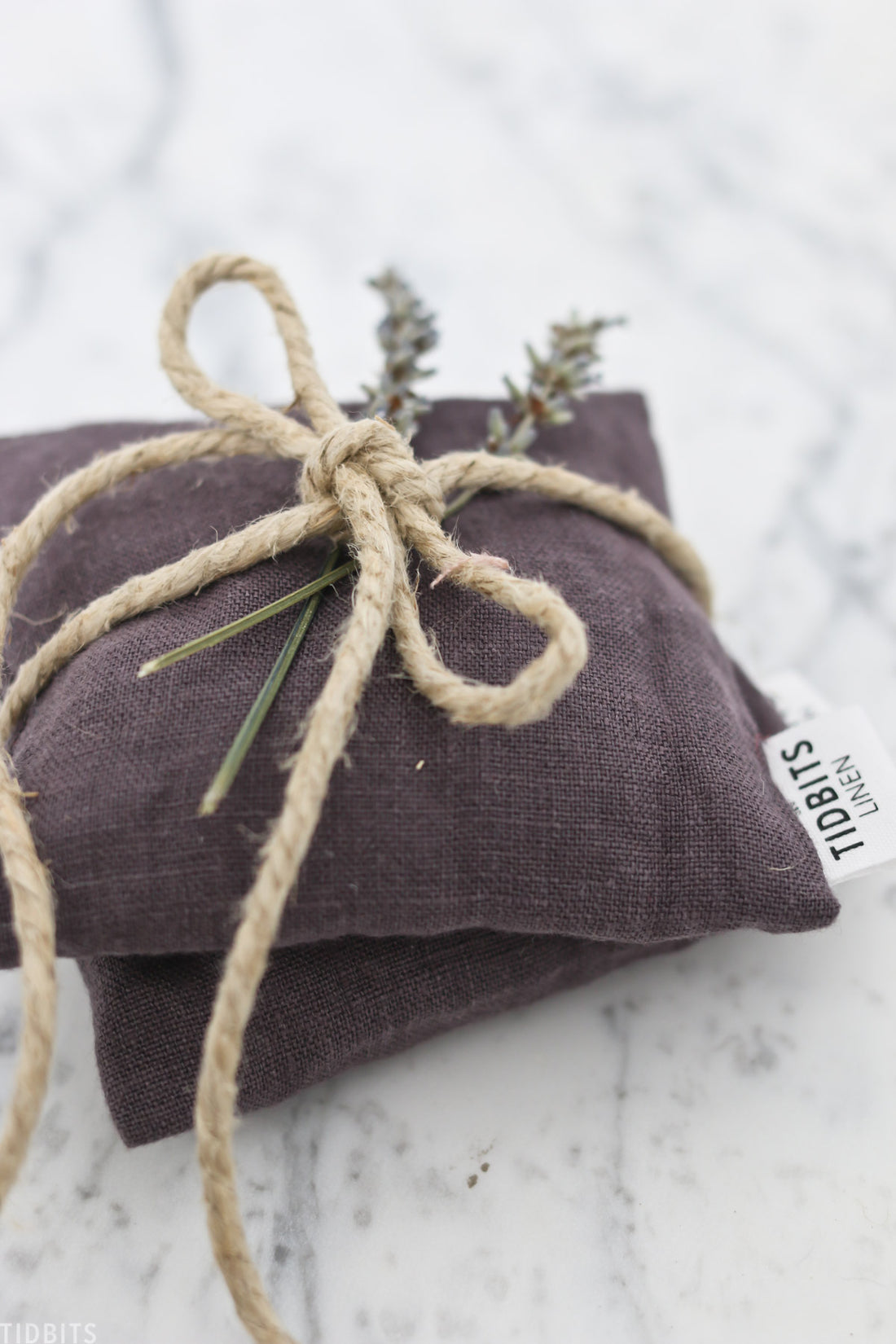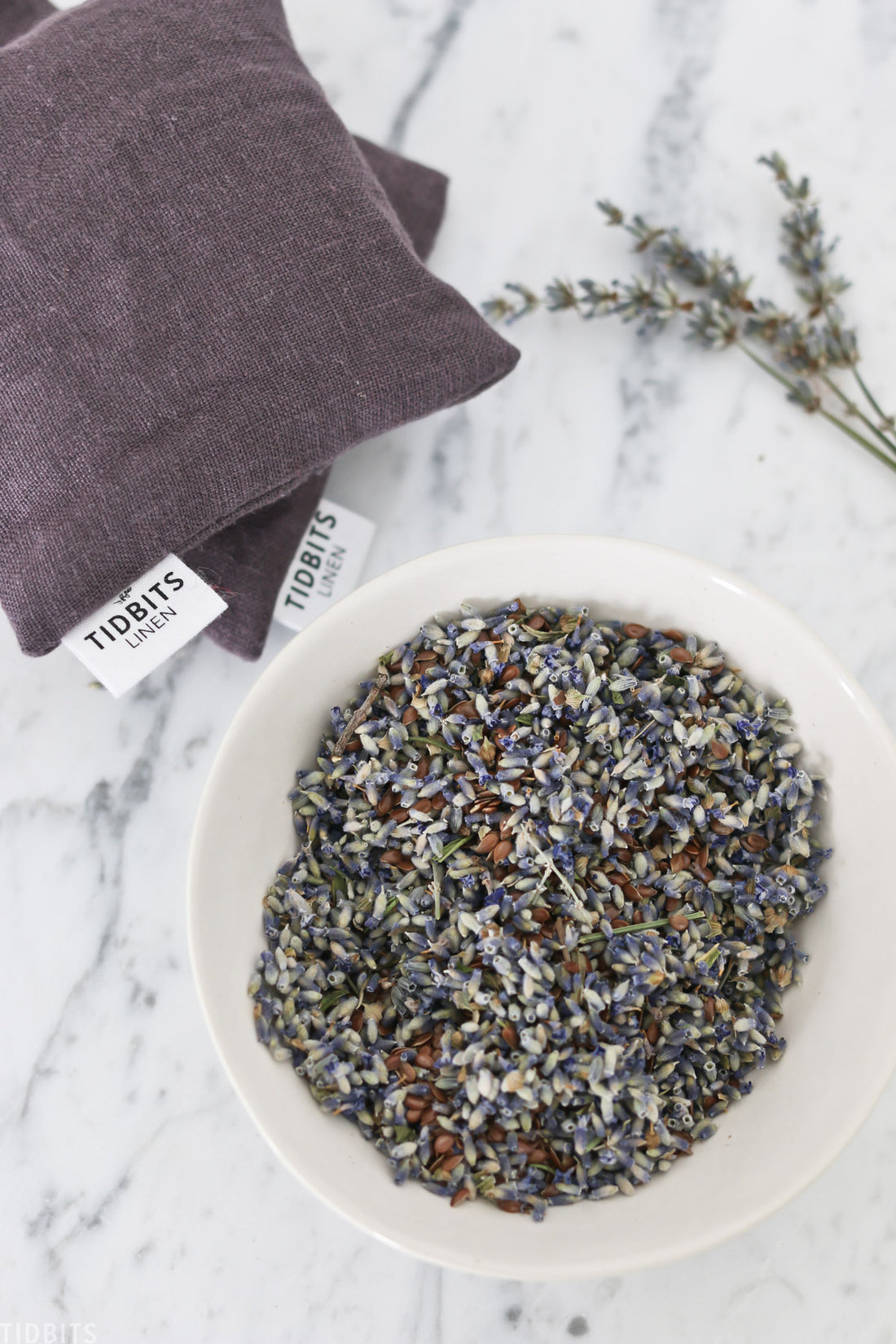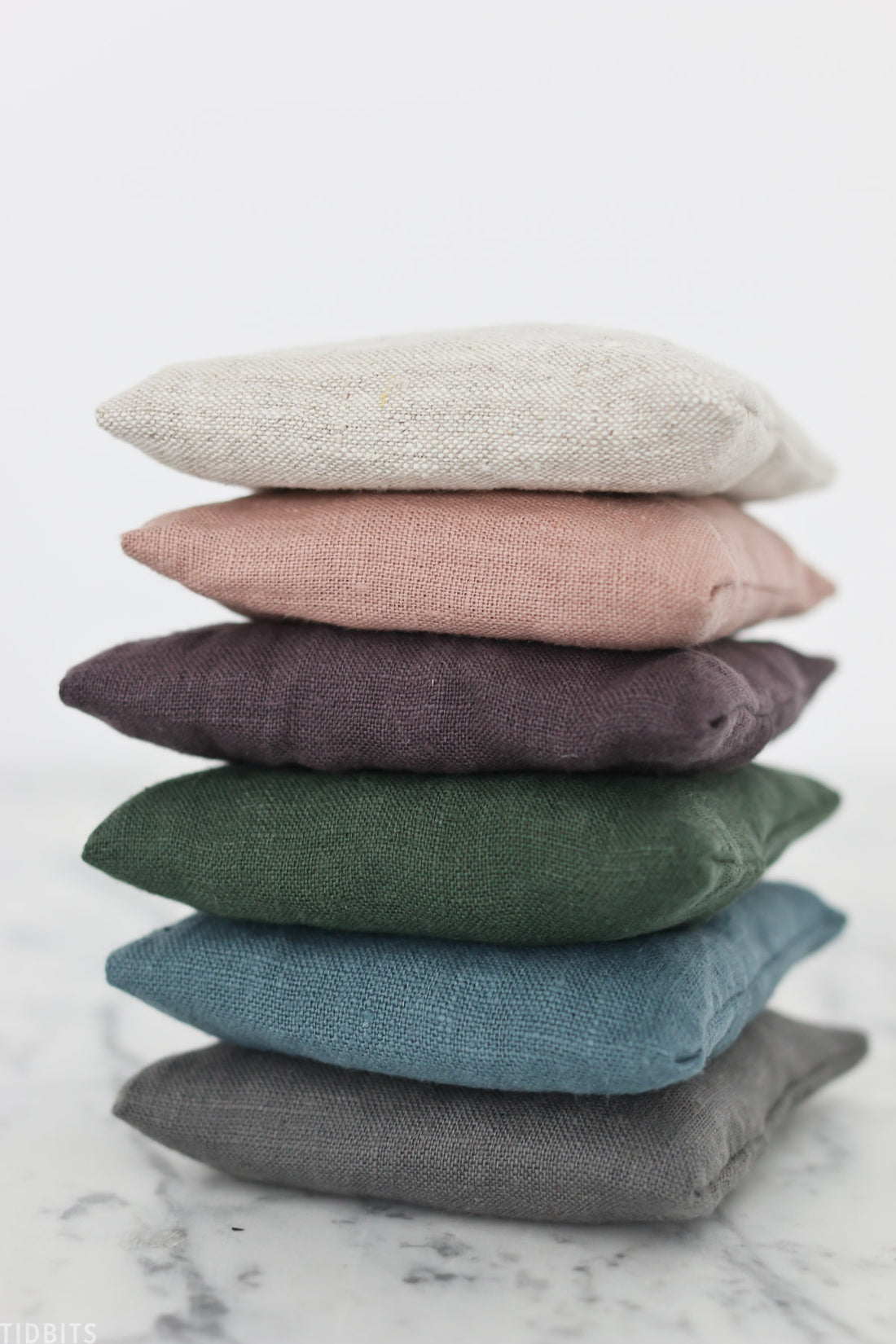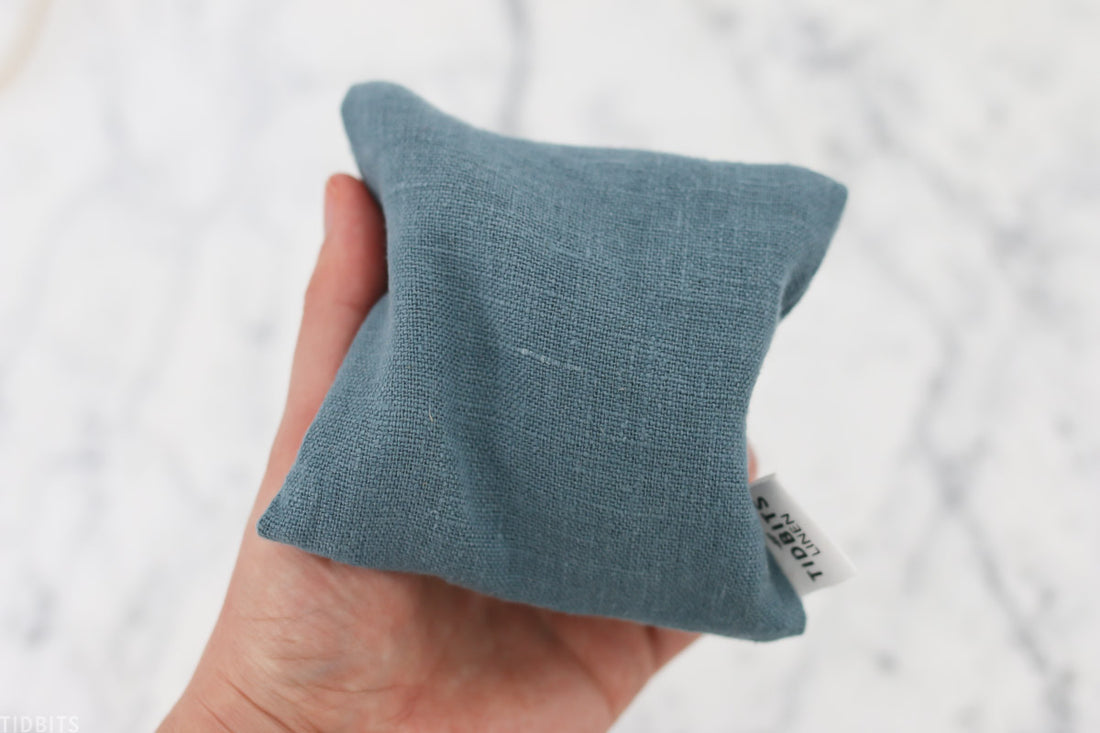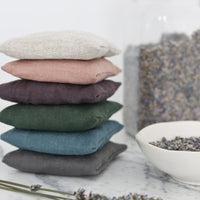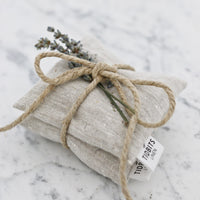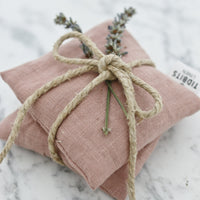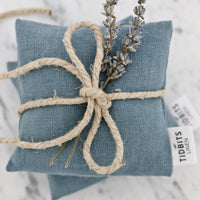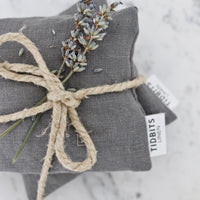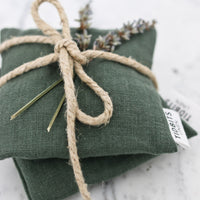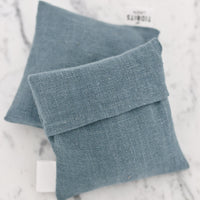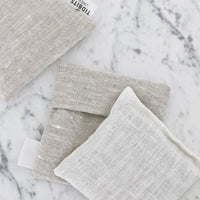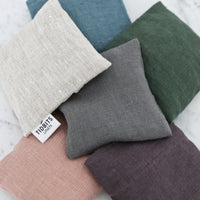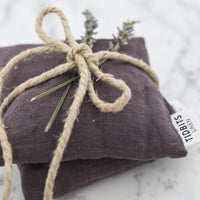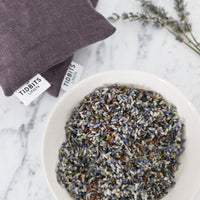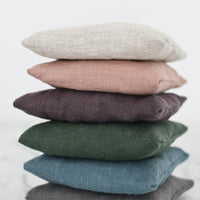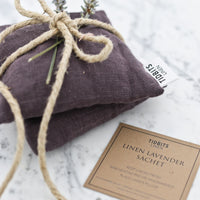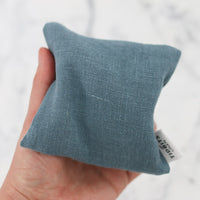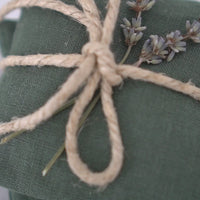 Refresh your linens with our linen lavender sachets! Sold in sets of 2, and includes a washable 100% linen slipcover layer protecting the inner pouch (also made of 100% linen) which is full of organic flax seeds and fragrant lavender buds. No synthetic fragrances used! Just the beautiful natural smell of lavender! 
OUR SACHETS ARE GREAT FOR:
keeping linens fresh in closets, drawers, and baskets
place under pillow during day and flip your pillow over at night to enjoy a relaxing lavender fragrance to help you drift to sleep
mini heating pad or hand warmers
HOW TO USE
Simply place inside linen drawers and cupboards to keep linens smelling fresh! Place under your pillow during the day, and rotate pillow when ready to sleep. Drift off to the relaxing smell of lavender.
Use your sachet warm as a hand warmer or a mini heat pack for earaches, or tummy cramps.
Use cold for headaches and migraines.
To warm your sachet, heat in microwave for up to 1 minute in 15 second intervals. Flip over for each interval.
To use cold, place in freezer for up to 20-30 minutes prior to use.
To be safe, always test temperature.
CARE INSTRUCTIONS
To clean, remove slipcover and launder slipcover only.
To refresh smell, gently squeeze sachet and crush lavender buds with your hands to release scent, or add a couple of drops of pure lavender essential oil directly on the inside pouch.
Lovingly made by moms in the USA.
*For health reasons, our sachets are non-returnable. If you have concerns about your purchase, please contact us!