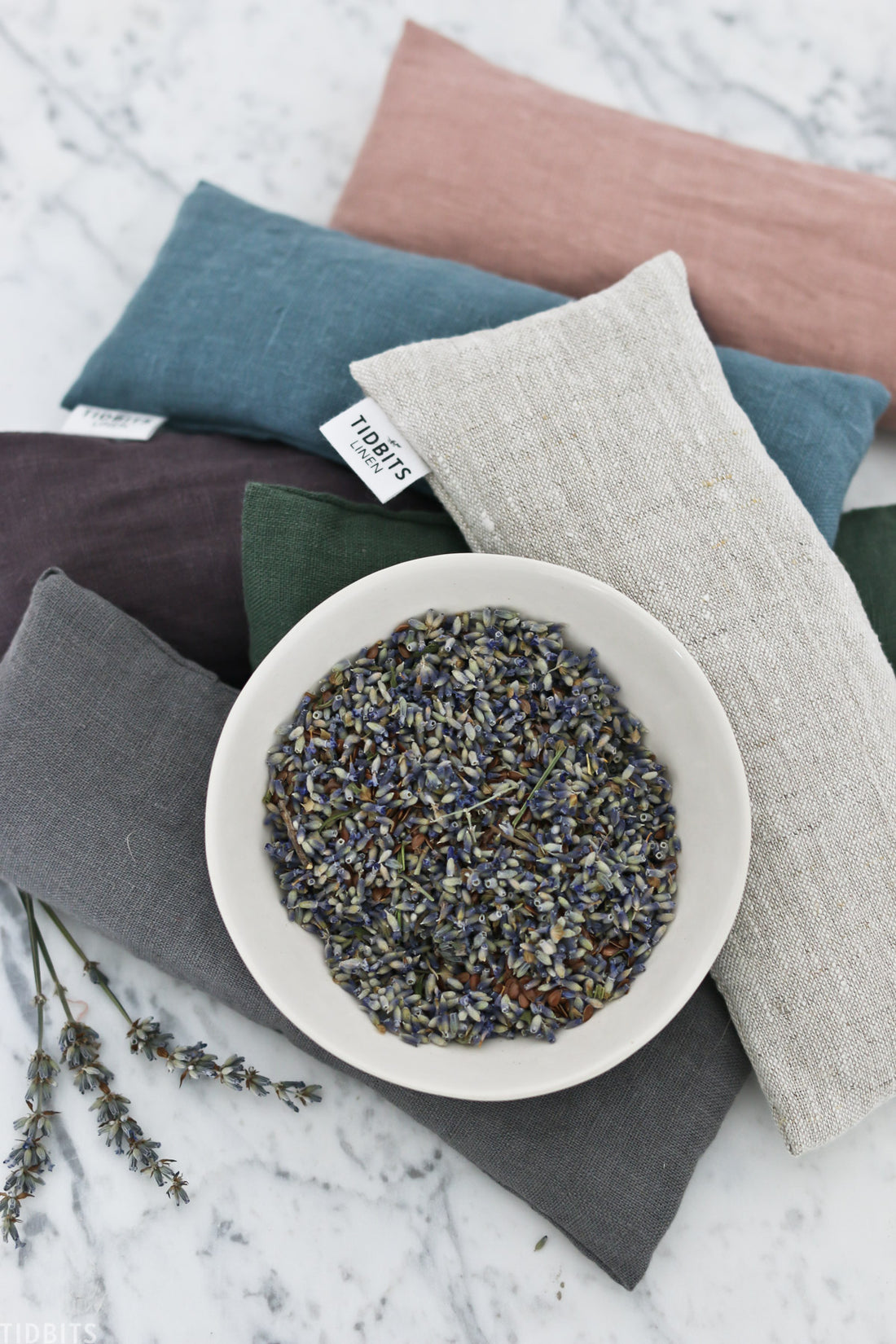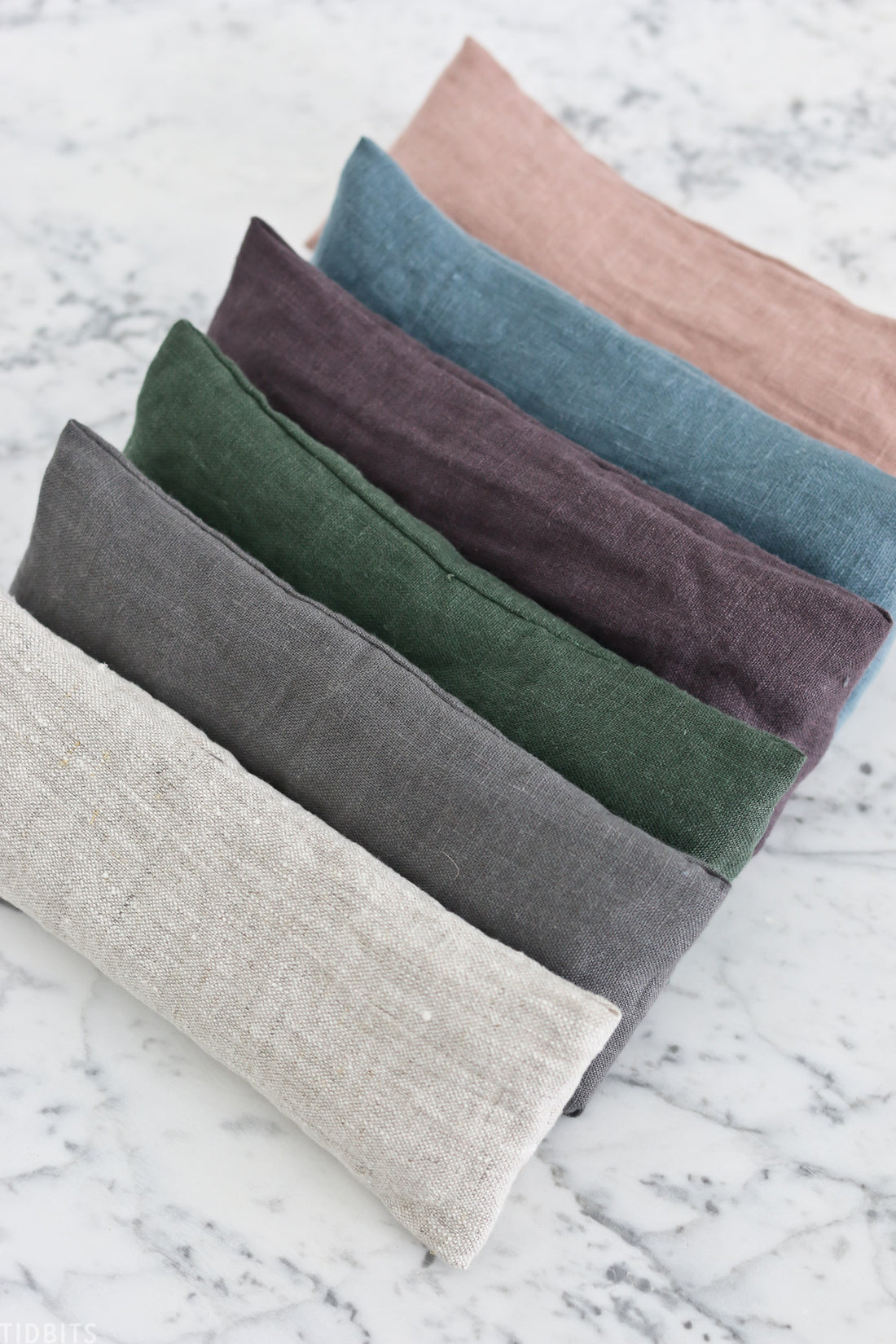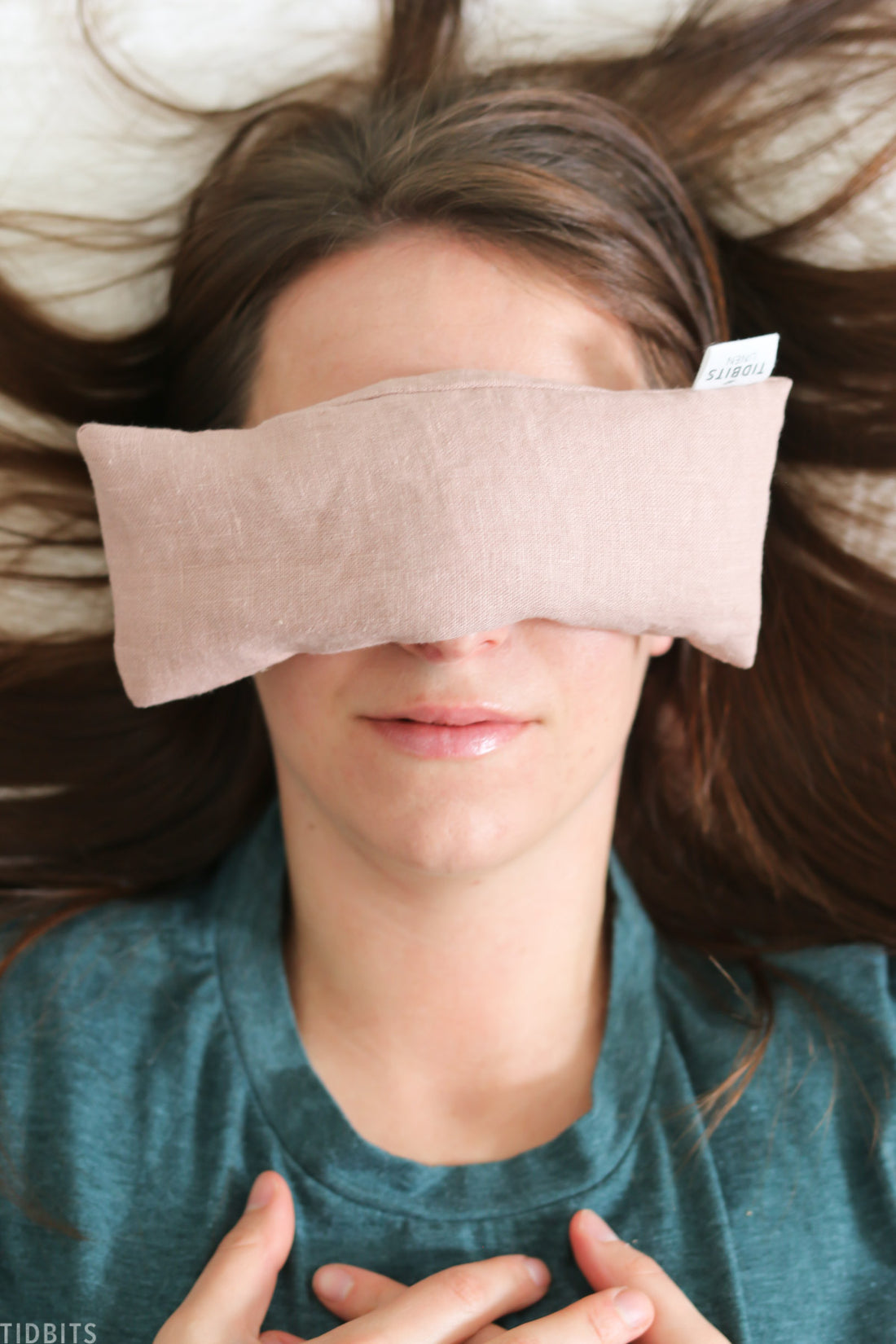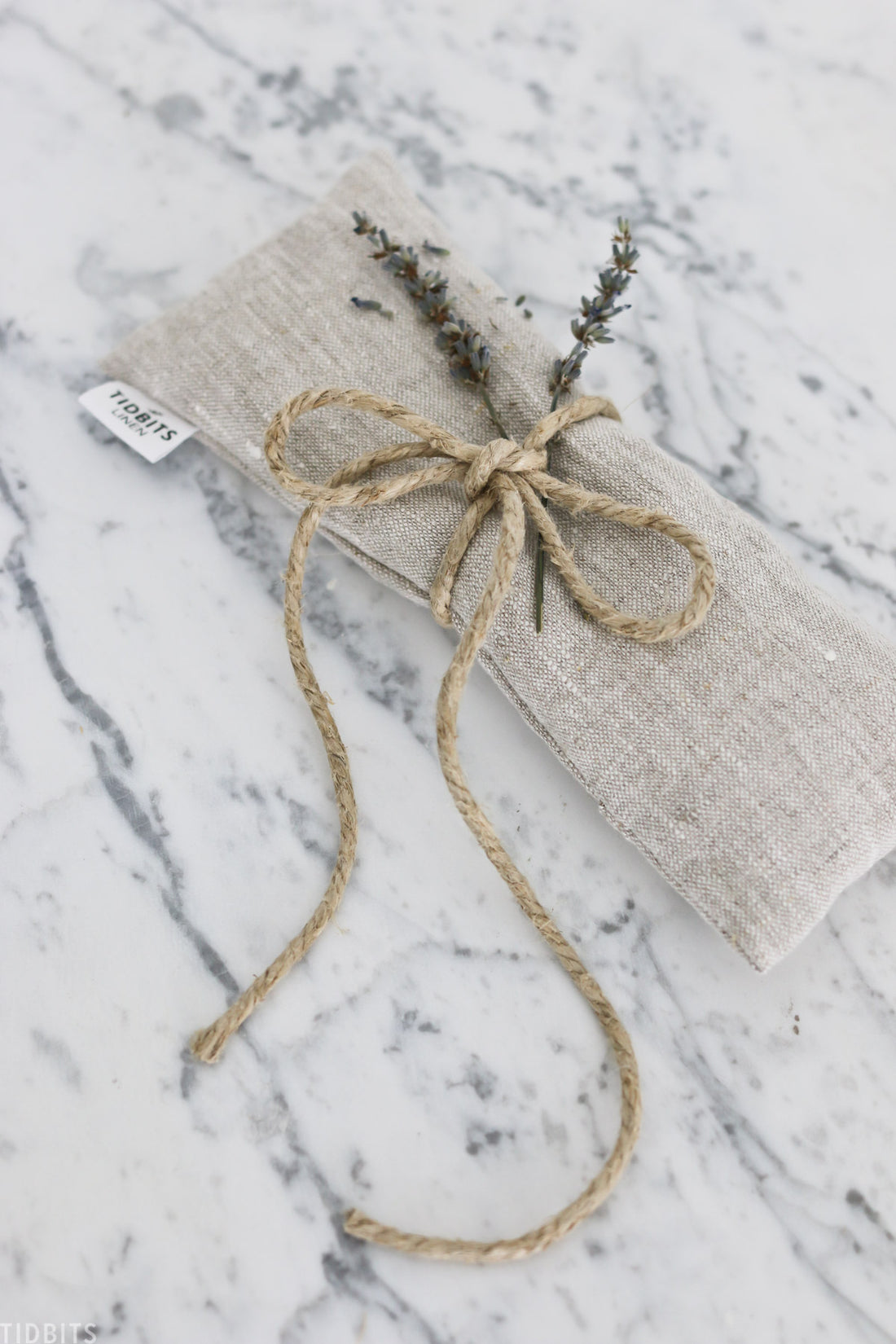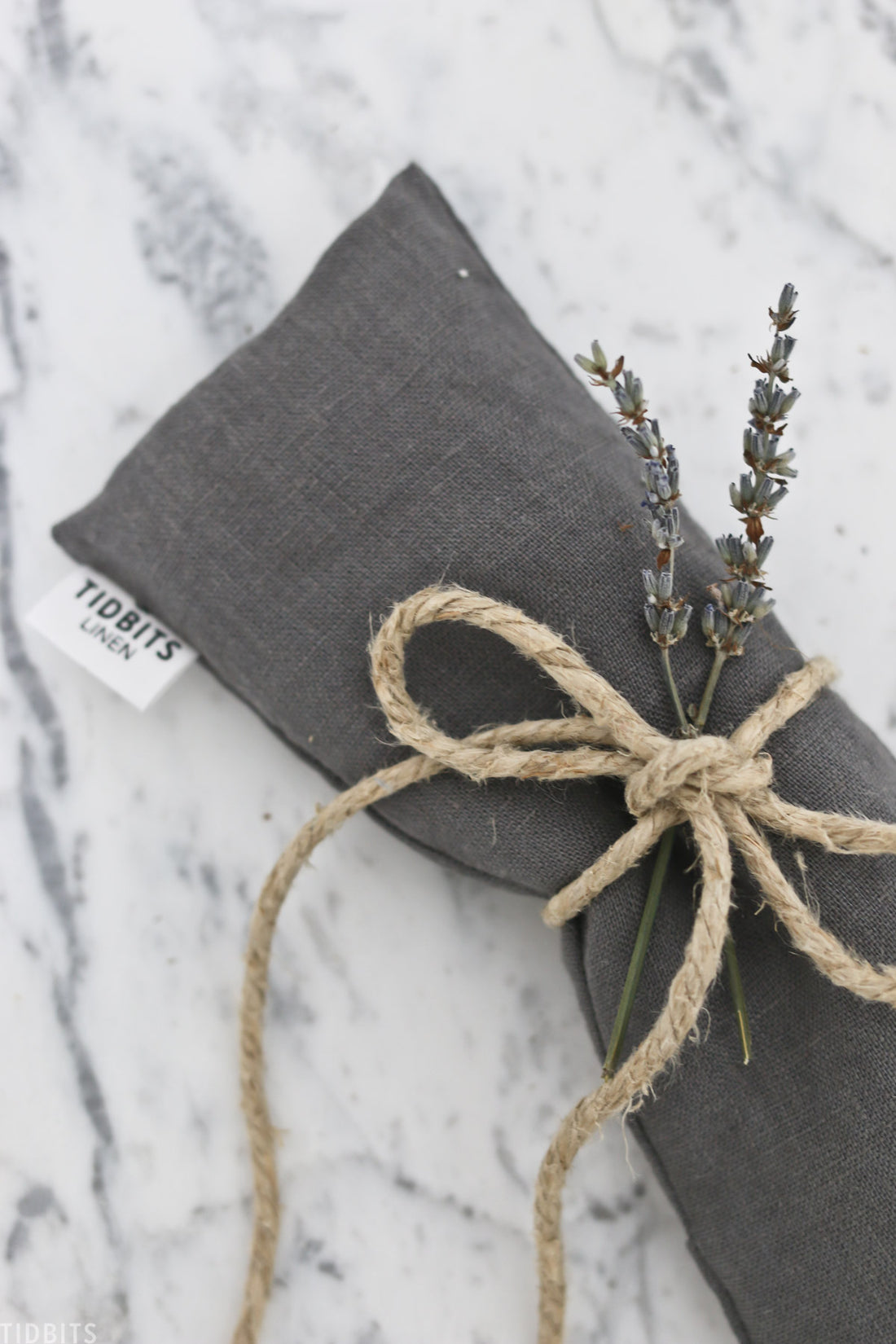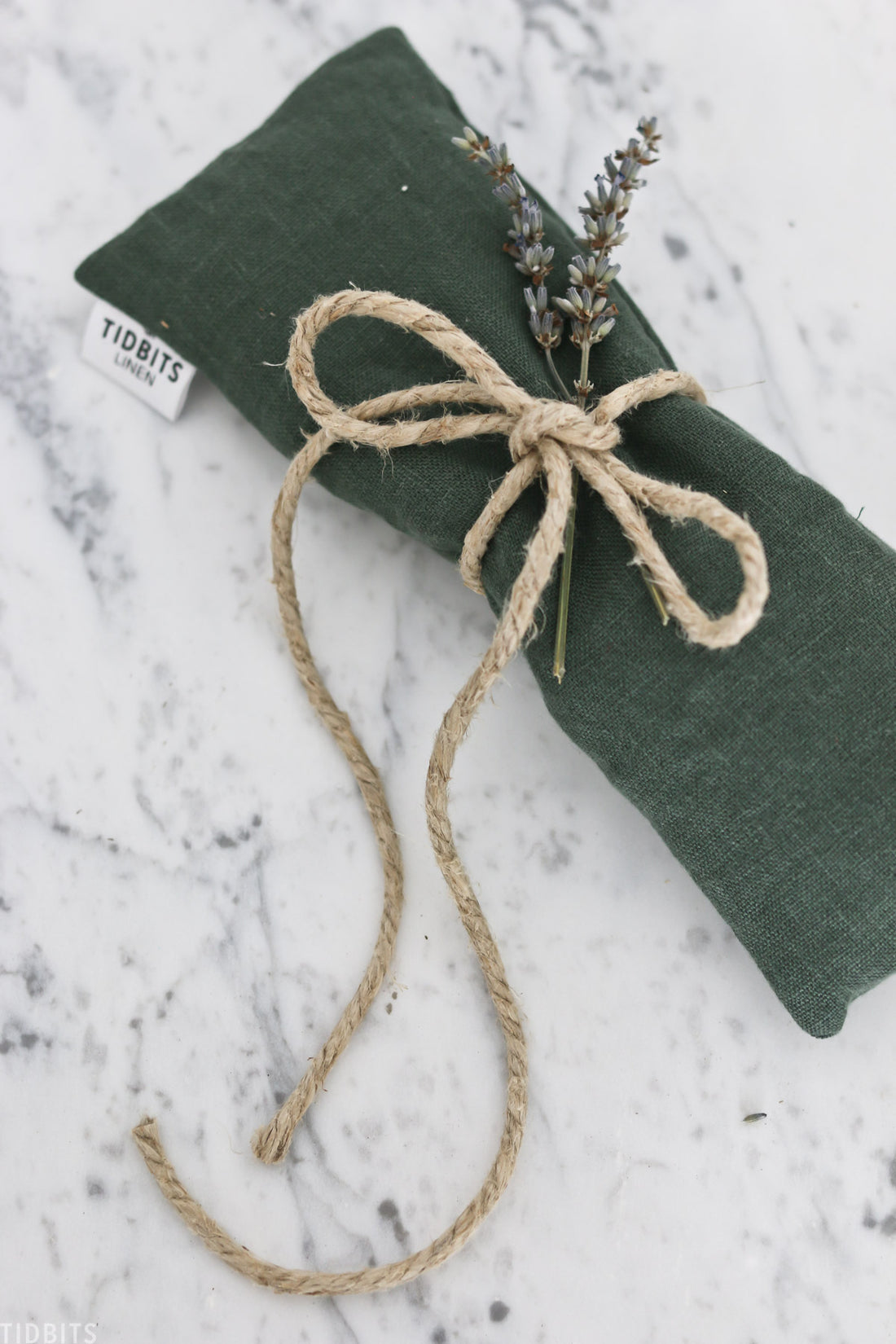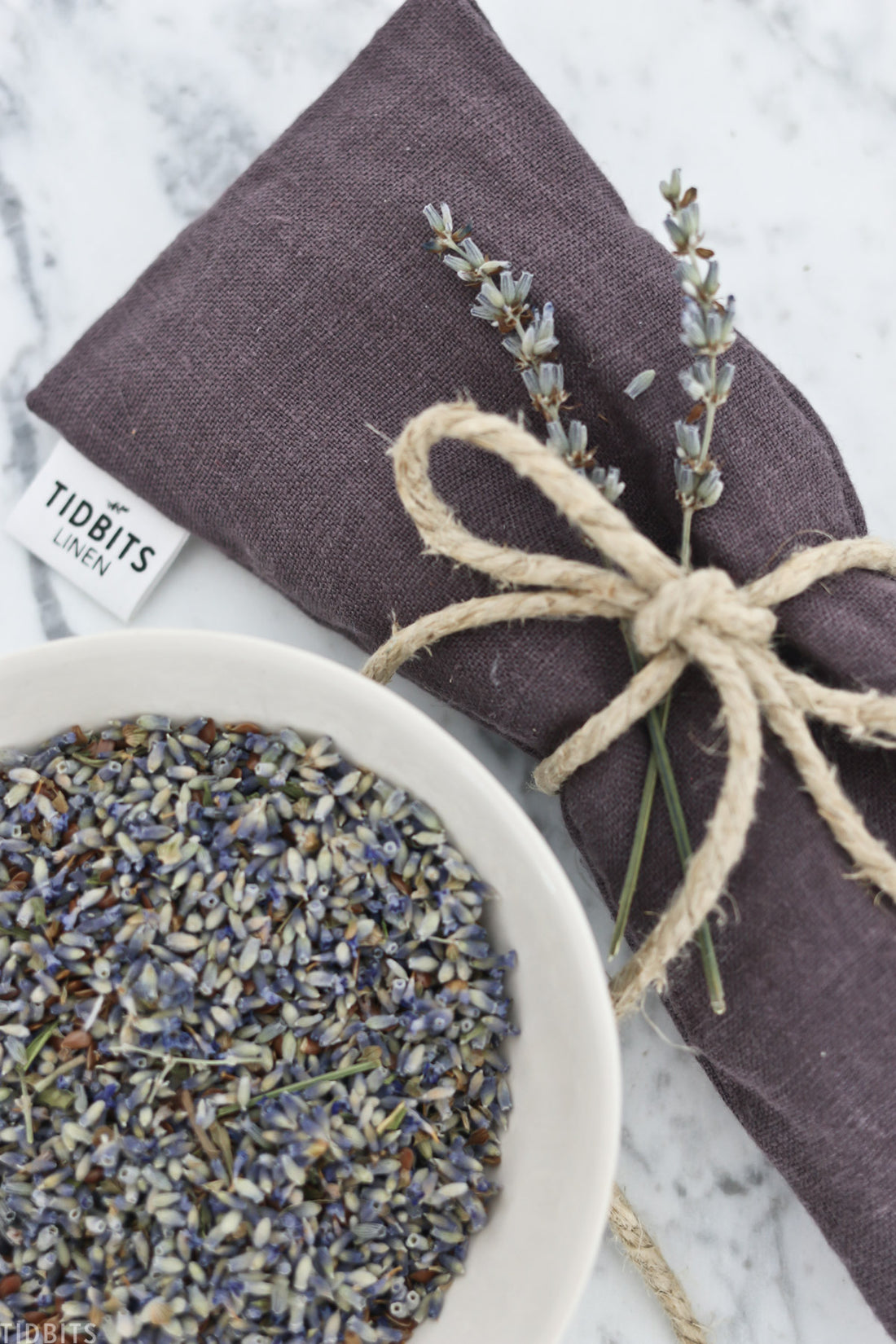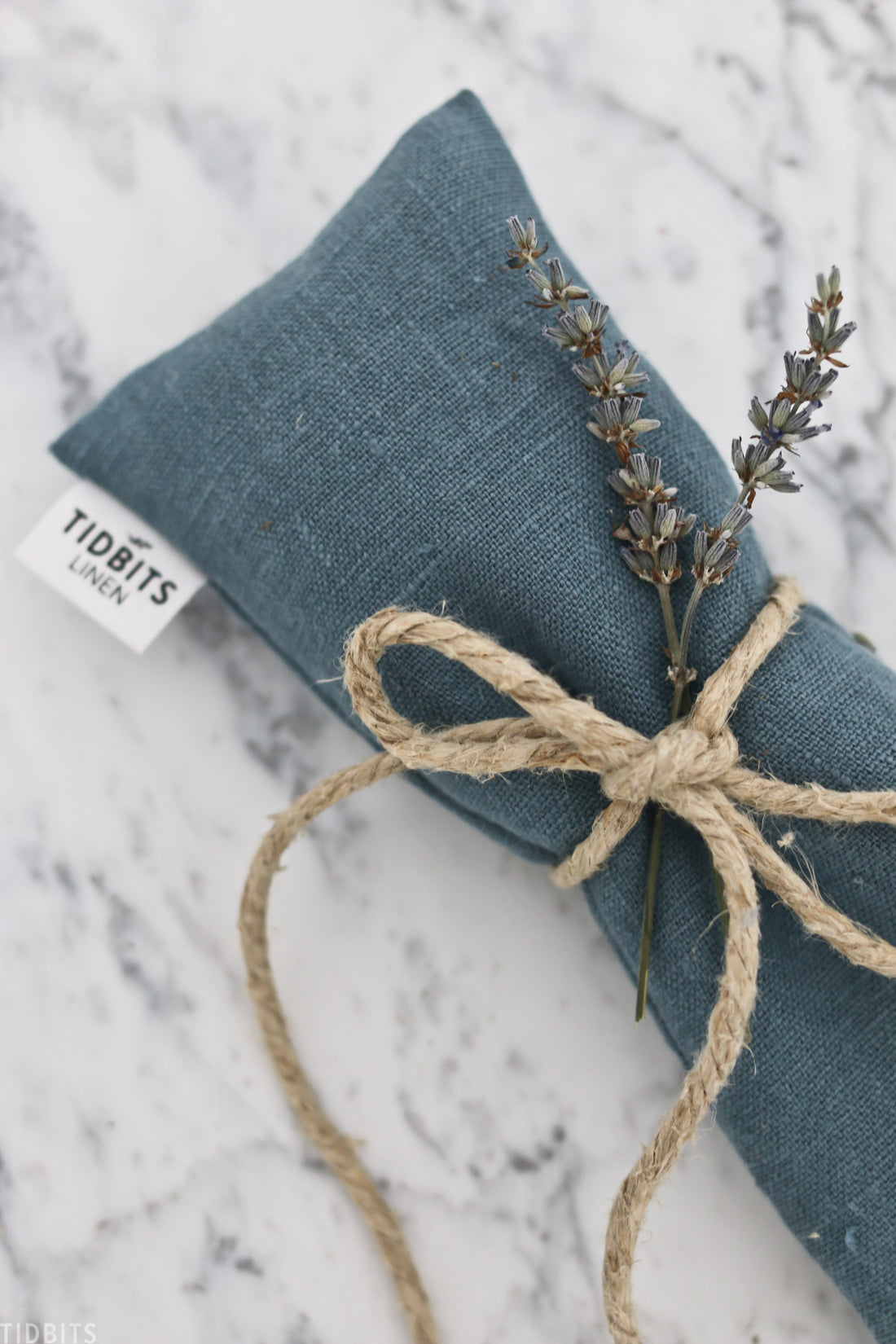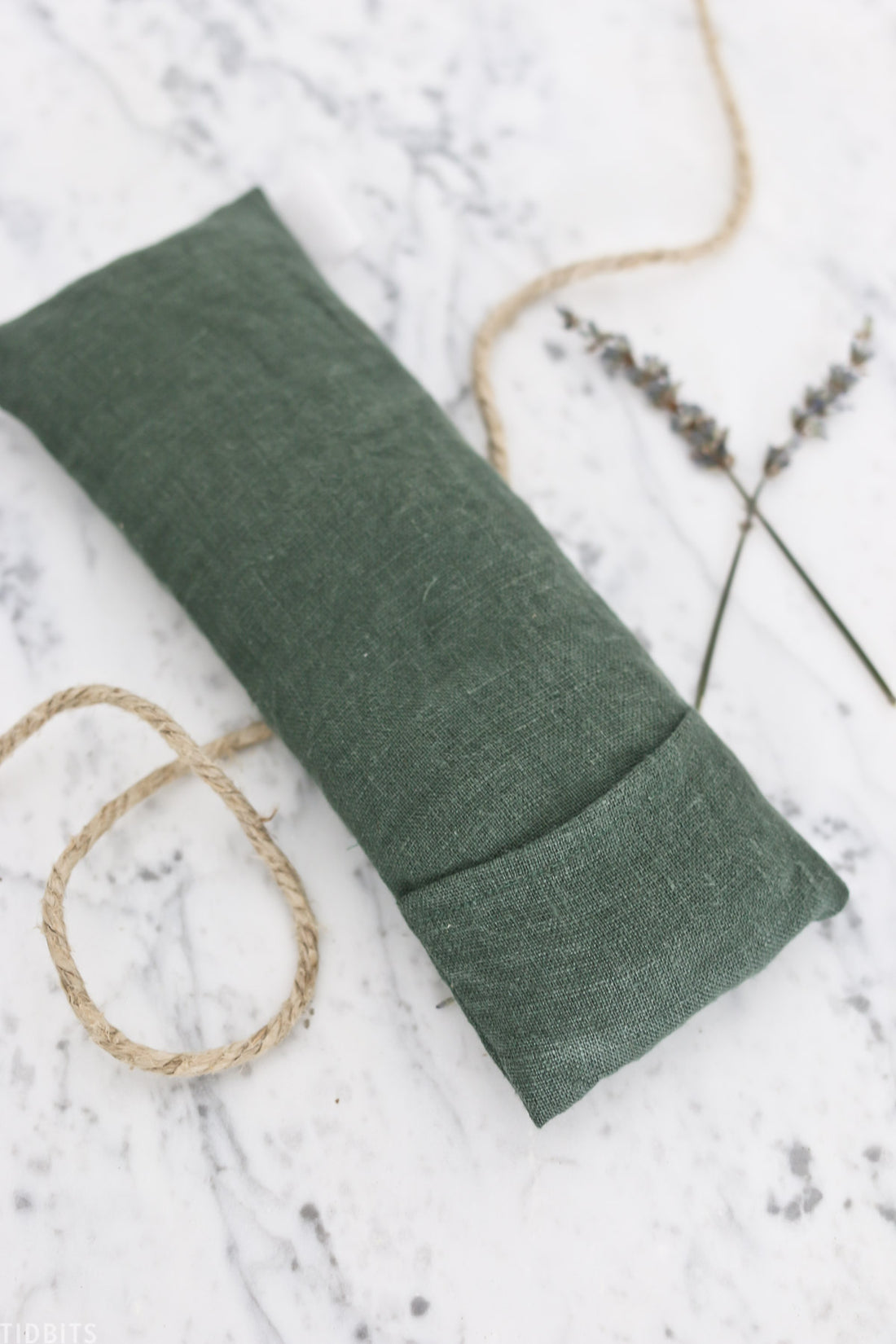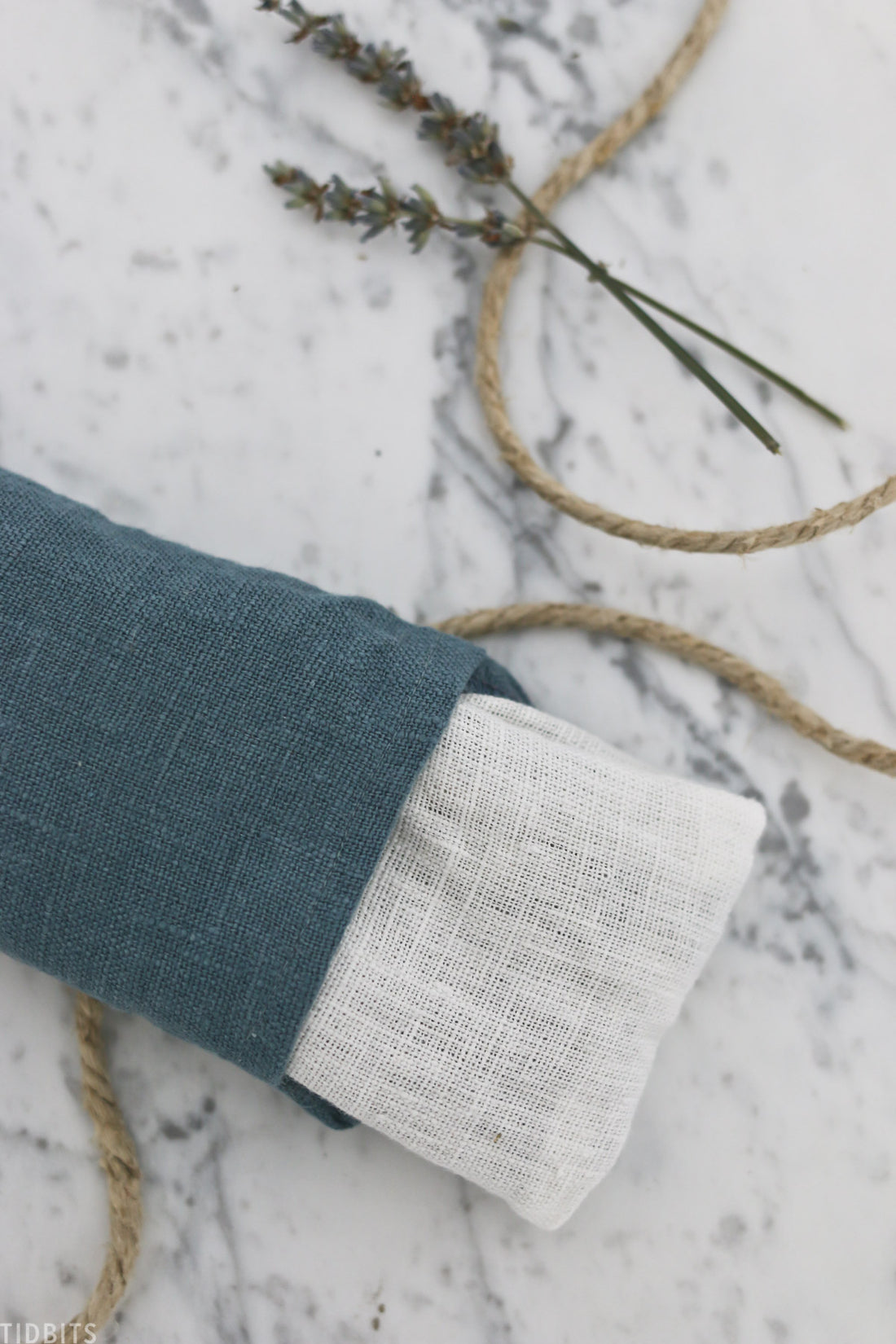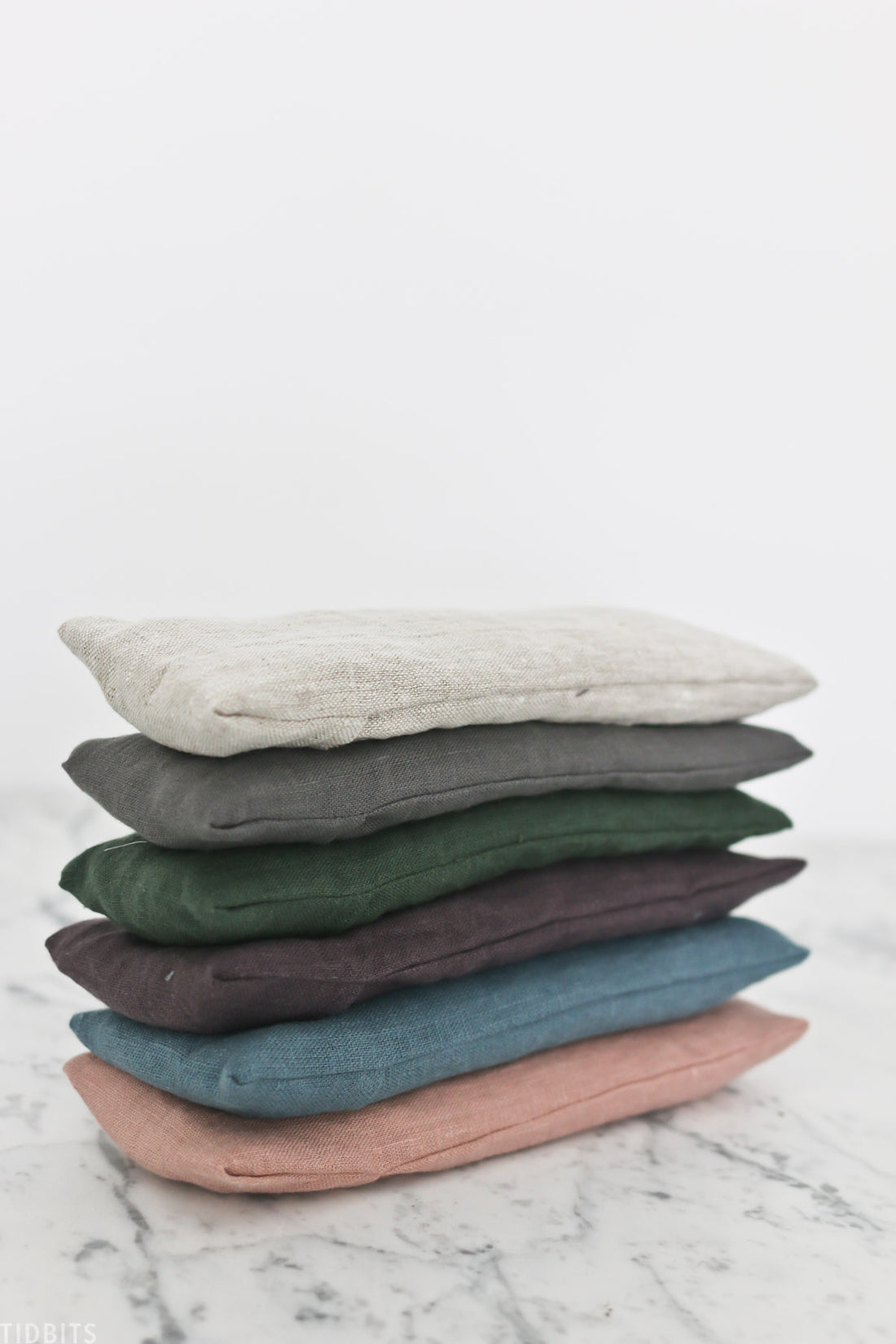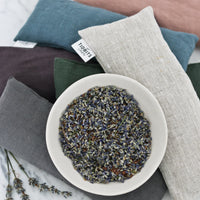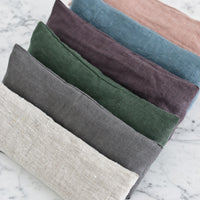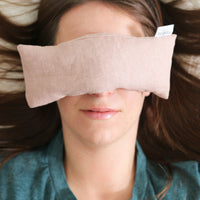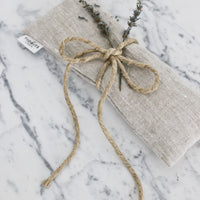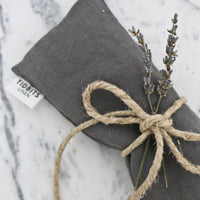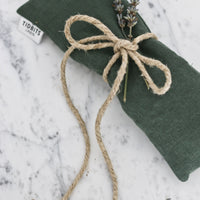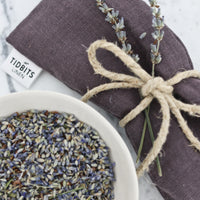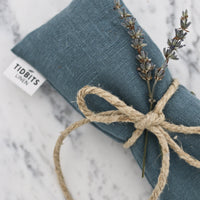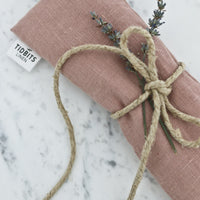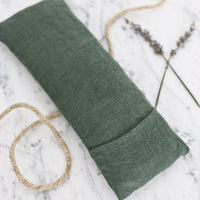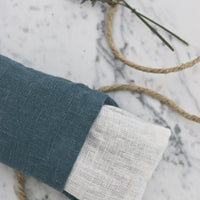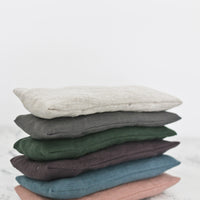 Linen Lavender Eye Pillow
Sink into ultimate relaxation with our linen and lavender eye pillows! Great for hot and cold aromatherapy. 
FEATURES

100% pure linen for outside slipcover and inside pouch
Washable slipcover
Filled with organic flaxseed and dried lavender buds (no synthetic fragrances!)
Eye pillows are great for:

reducing stress
migraine and headache support
relaxing puffy eyes
sleep support
Give the gift of relaxation! Stock up and always have the most thoughtful gifts on hand!

HOW TO USE

To warm your eye pillow, heat in microwave for up to 1 minute in 15 second intervals. Flip over for each interval.

To use cold, place in freezer for up to 20-30 minutes prior to use.

To be safe, always test temperature before use.

Lay comfortably on your back and place pillow over your closed eyes.
Breathe in and out deeply.

Enjoy the supportive benefits for relaxation, stress relief and mediation.

CARE INSTRUCTIONS

To clean, remove slipcover and launder slipcover only.

To refresh smell, gently squeeze the eye pillow and crush lavender buds with your hands to release natural oils and scent.
Additionally, you may add a couple of drops of pure lavender essential oil directly on the inside pouch.

Our eye pillows are lovingly made by moms in the USA.

*Due to health reasons, our eye pillows are NOT returnable. If you have a concern, please email us!